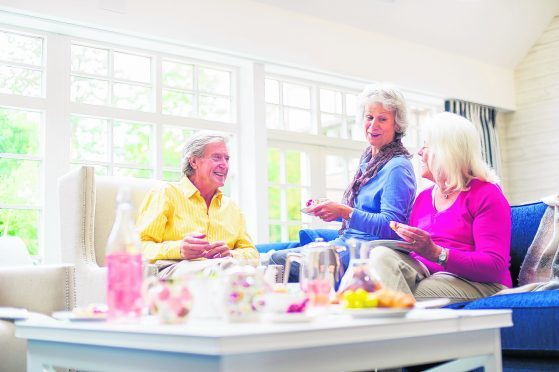 When looking for the perfect home to rent, the competition is high and the process is littered with barriers.
CKD Galbraith shares its advice on how to break them.
1.BE OPEN ABOUT YOUR CREDIT HISTORY
Bad credit doesn't necessarily mean the lender will reject your application. Honesty and openness at the start will benefit more than any hidden secrets being dug up later on.
2.GIVE A SMART FIRST IMPRESSION
Landlords often carry out their own viewings so it is important to give off a good first impression. This can reflect what the landlord sees in the future tenant and if their property will be well looked after.
3.CONSIDER THE COST OF PETS
Pets can be a deciding fact for landlords when it comes to choosing between tenants. Some may increase the deposit to cover the cost of potential damage and rural landlords are generally much more inclined to allow animals.
4.THE MORE INFORMATION THE BETTER
Background information for your landlord is a huge plus, the more the better. Landlords can sometimes look favourably at working families or professional couples. Even if that doesn't apply to you, it is always good to give the landlord full disclosure and help them to know your background better.
5.BE READY TO ACT QUICKLY
There is huge competition on the rental market, no matter if you are city centre or rural. It is important to have the right documents ready and everything in place as soon as you start property hunting. Delays of even just a few hours can mean you miss out on that perfect house.
6.REGISTER TO MAILING LISTS
As quickly as properties leave the rental market, more appear. Keep up to date with what is available by joining property mailing lists and you will be one of the first to see property as it goes on the market.
Tenants need to be knowledgeable and aware of the application process. Fees for credit checking or administration work should be challenged as they are unlawful. Letting agents can help on this journey to keep you
on the right path and make sure you get the right home.