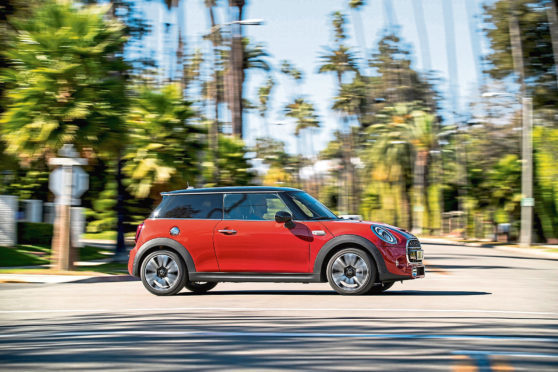 For a car that's been so successful, the modern-day MINI seems to have nevertheless disgruntled quite a few people.
"Look at the size of it," snort its detractors.
They might well have a point and if you're to embrace and enjoy the 3-Door hatch version of this MINI, it's best you think of it as a car completely different to the original, merely cribbing some of its design cues.
That's because the modern MINI has grown since it was re-launched at the turn of the century and even more since this MK3 model was first introduced in 2014.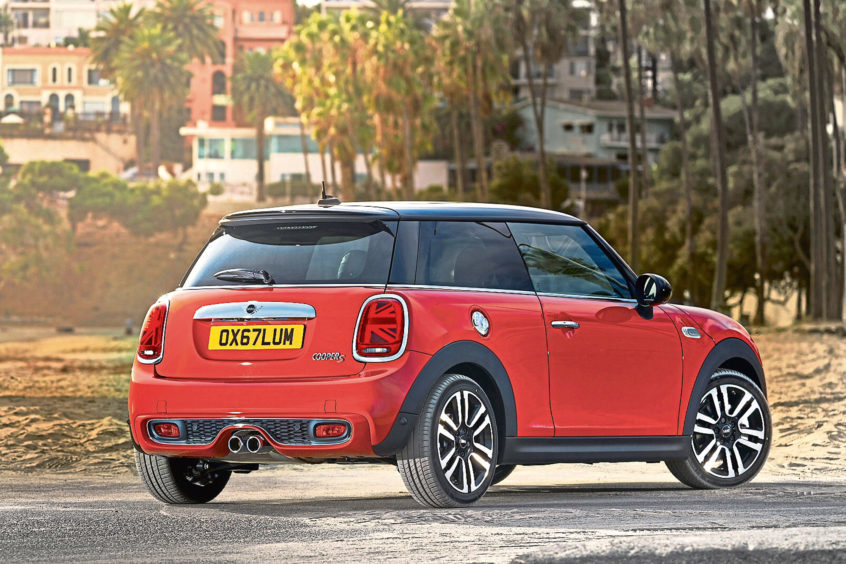 That it now measures 3,821mm in length and it's 1,727mm wide which will have some up in arms, but let's keep a sense of proportion.
It's still shorter than a 1990s Ford Fiesta, a vehicle hardly recognised as a leviathan among cars.
The key themes in developing this current car have been to retain the look while improving quality, refinement and efficiency.
Some smart technology has crept in which is sure to be popular. Although it looks much the same, be under no illusions: this latest model is a massively improved vehicle.
Nothing's fundamentally changed engine-wise, though the base petrol unit fitted to the entry-level MINI One has gone up in size from 1.2 to 1.5-litres, increasing torque by 10Nm to 190Nm. MINI also says that minor changes have been made to its TwinPower Turbo Technology across the board, improving engine electronics, oil supply, intake air ducting, the cooling set-up and the exhaust system.
Perhaps most significant though is the news that the brand has at last got around to fitting in a proper dual-clutch auto gearbox for those wanting a self-shifter, this now a 7-speed unit.
Otherwise, it's as you were, all based on a chassis that's BMW's clever UKL1 platform, which also underpins a number of front-wheel drive BMW models.
If you want your MINI to have a bit of zip, you'll need to start your search for one at Cooper level, where a 1.5-litre petrol unit offers an eager 136bhp, gets you to 62mph in 7.9s and arguably represents the sweet spot in the range.
Then there's the Cooper S, with a 2.0-litre petrol engine putting out a useful 192bhp, a lot of poke for something so small, with 62mph just 6.8s away.
The flagship option is the 231bhp John Cooper Works variant.
On to the diesels.
The range starts with a 95bhp 1.5-litre unit fitted to the MINI One D.
As before, there's also a Cooper diesel option, this time the 1.5-litre diesel with 116bhp, scuttling you to 62mph in just 9.2 seconds.
Top of the diesel line-up is the 168bhp Cooper SD with a 2.0-litre turbodiesel unit good for 62mph in 7.8s en route to 134mph and 360Nm of torque. The suspension of this MINI has been mostly built from aluminium to save weight.
There's also Variable Damper Control. Available as an option, it offers drivers a choice of two distinct set-ups, a more comfort-oriented response or a focused, sporty feel.
The styling doesn't look all that different, but close inspection will reveal the addition of standard-fit LED front and rear lights, plus there's now extra scope for all-important personalisation.
Get out the tape measure and you'll find that this MK3 design is actually larger than you might think, thanks to a wheelbase exension of 28mm over its predecessor.
These proportions give it quite a squat, purposeful look, helped by the tapered glasshouse.
It's a touch larger than you might expect inside too – or at last it is provided you haven't been consigned to a rather cramped seat in the back: if that's an issue, you ought to be considering the alternative five-door version of this model – or perhaps the MINI Countryman SUV.
Still, access to the rear isn't too bad and the rear bench seat splits 60:40.
Boot volume is a supermini-like 211-litres.
There's also decent interior stowage space, with cupholders and storage cubbies.
Various fresh trimming options are available and a 6.5-inch colour infotainment screen and a multi-function steering wheel are both now fitted as standard.
Prices are much as before, which means that the entry-level MINI One can still be yours in three-door form from around £15,000, with a premium of around £1,200 if you want the diesel version.
For a Cooper Hatch you'll pay just over £16,000, with the same kind of premium for the pokey Cooper SD diesel.
At the top of the range, you'll need to allow a budget of nearly £20,000 for the Cooper S Hatch, once you've allowed for a few well chosen extras.
Manufacturers can't launch a car these days without trumpeting on about lighter weight, lower emissions and better economy.
The Cooper D gets best figures, managing around 80mpg on the combined cycle with CO2 emissions as low as 99g/km.
The Cooper registers 58.9mpg economy. The punchy Cooper S is fitted with a bigger engine but even here, combined cycle economy is rated at 54.3mpg.
It's also worth noting that the automatic gearboxes don't impose a huge penalty in efficiency.
A further innovation lies with the MINI Driving Modes, another optional extra. Using a rotary switch at the base of the gearstick or selector lever, drivers can swap from the default MID mode to either SPORT or GREEN.
The three choices offer a set-up which is either performance-oriented, comfort-biased or geared towards fuel efficiency.
The latter includes a coasting mode when the driver removes their foot from the accelerator pedal.
MINI Driving Modes also influence the ambient lighting, shift characteristics of the automatic transmission and the Variable Damper Control – if that extra cost option is selected.
So what's happened to this MINI hatch?
It's become better finished, the auto transmission option is now at last up to date and there are a great many more high-tech options to select from. It's still a great hatch and the latest changes give it some legs to continue the success story.