Despite torrential rain trying hard to dampen the spirits of those waiting to board the comfortable launch taking us out to join the Viking Sea, moored just off Newhaven, Edinburgh, my mood was buoyant because it's not every day I have an opportunity to enjoy a taste of the high life, on the high seas.
This brand new luxury cruise ship, christened earlier this year, already has a well-earned reputation for offering five-star luxury – not that you'll find anyone bragging about that because Viking Cruises tend to under promise and over deliver.
In short, passengers enjoy a more fabulous experience than perhaps the one they were expecting for the price they've paid, so disembark singing its praises loudly.
Although the ship appeared huge as we docked alongside, it's relatively small compared to some liners which can accommodate more than 6,000.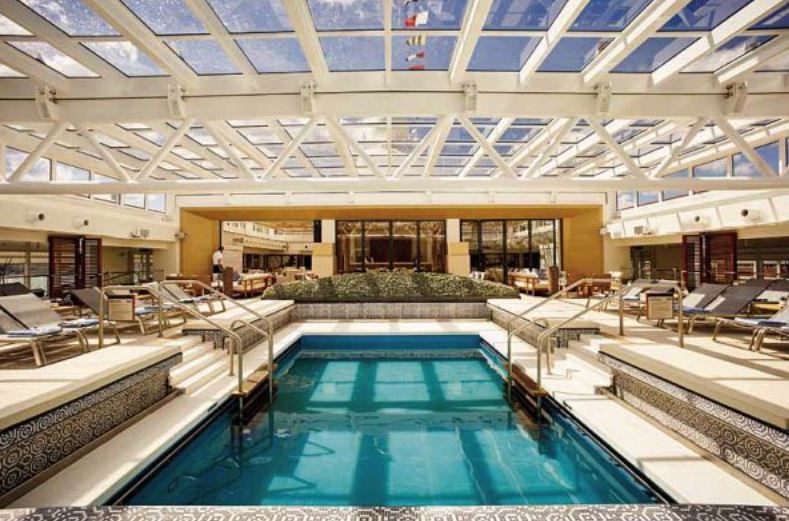 Here, there's accommodation for just over 900 guests which means you aren't one of thousands, so have an opportunity to form friendships with other passengers and the friendly crew who are on hand 24/7 to ensure all your wishes are met.
It's often said cruise ships are floating hotels, but there's not many hotels that could offer the sheer luxury found on the Viking Sea.
The accommodation is impressive. Guests can choose from five types of staterooms, beginning with a massive 270sq ft veranda stateroom, complete with a large, private veranda, lounge area, king-size bed, en-suite, and numerous luxury items ranging from toiletries and extra fluffy towels to LCD TVs with movies-on demand.
The ship also has 14 explorer suites – two room large suites ranging in size from 757-1,163sq ft and offering sweeping views from wraparound private verandas, large beds and high-quality en-suite facilities.
Apart from stylishly decorated rooms with all mod-cons, all guests enjoy a vast array of amenities on board, along with a selection of fabulous food available in several swish restaurants and dining areas; a great entertainment programme; relaxation opportunities and organised excursions – no matter what price they pay for their trip.
There's a stylish cool/Nordic vibe to the ship and this is reflected in several very stylish areas such as the Wintergarden, an elegant space under a canopy of Scandinavian trellised wood where you can indulge in afternoon tea service, while other relaxation zones have realistic fires burning, cosy rugs and soft blankets should you want to snuggle down and read.
But it's in the LivNordic Spa where you really get a feel for the Viking's Nordic heritage.
What a stunning space. Created with the holistic wellness philosophy of Scandinavia in mind, it's the sort of place that makes you want to strip off and dive in!
There's an impressive pool overlooked by flickering fires, a large sauna and a snow grotto where snowflakes gently fall on you.
If you're feeling brave you can even pull a wooden bucket filled with iced water over yourself. I declined on grounds of being a coward…
However had I brought my swimming costume I'd have happily dived into the main pool which has a retractable roof which means you can swim whatever the weather, while the ship also has a unique glass-backed infinity pool cantilevered off the stern, allowing guests to swim while soaking up the ever-changing views.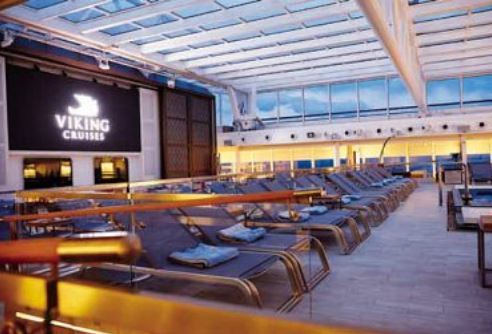 Whether it's a cocktail with new friends, tucking into a Norwegian breakfast or simply sitting and enjoying the scenery, there's always something to be enjoyed on-board. What you won't find here are casinos and everybody-join-in type entertainment.
Instead, Viking's aim is to create "the thinking person's cruise" with programmes connecting guests to the destination they are visiting.
So you could find yourself listening to world-class lectures on history and art; tasting vintage wines or food from or inspired by your destination, informative port talks, enjoying an on-board cookery school or performances ranging from visiting local folk musicians to classical music.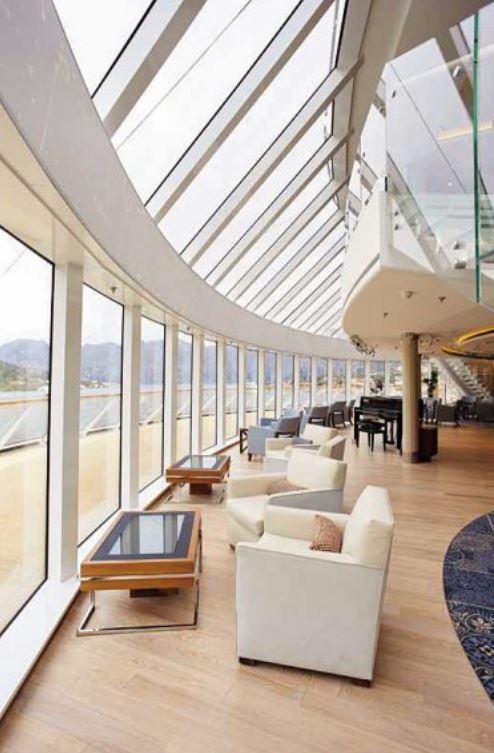 I spent a day on board and felt very relaxed at the end of it so it's not hard to imagine how chilled out you'd feel after enjoying a longer voyage, while it also made it easy to see why, with affordable luxury like this on offer, cruising is attracting a new wave of younger travellers.
To make a reservation on board the Viking Sea contact 0800 298 9700 or visit http://www.vikingcruises.co.uk/oceans
Up and coming cruises include: Empires of the Mediterranean – 10 days, nine magnificent destinations, seven guided tours, five countries and one epic journey.
Cruise through the Adriatic and Aegean, visit Venice and Athens, explore the medieval warrens of Zadar, Dubrovnik and Kotor and delight in the beauty of Corfu.
And for the first time, Viking takes you to Koper for an in-depth exploration of picturesque Slovenia. Priced from £2,440 (December 4, 2016) for full board including all meals and drinks (wine, beer and soft drinks only) and guided tours. Price is based on two people sharing a state cabin.
http://www.vikingcruises.co.uk/oceans/cruise-destinations/eastern-mediterranean/empires-mediterranean/index.html or contact: 0800 3196660.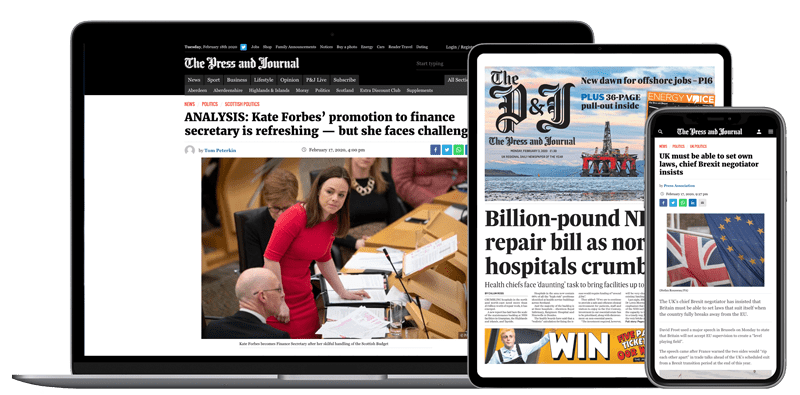 Help support quality local journalism … become a digital subscriber to The Press and Journal
For as little as £5.99 a month you can access all of our content, including Premium articles.
Subscribe