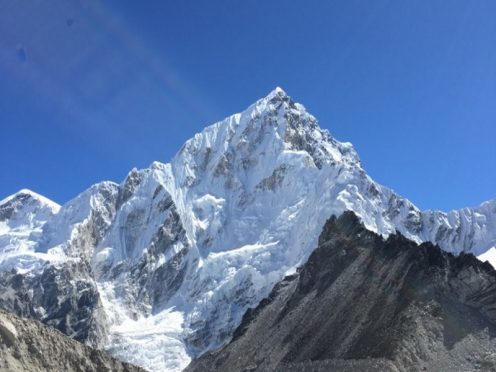 In the second and final part of her trekking holiday in Nepal, Iona MacGowan battled through the altitude sickness in a bid to make it to Base Camp.
The next few days of trekking proved to be the most challenging of the whole trip. Due to the effects of altitude and the change of diet I had barely eaten anything in 2 days when I felt another strong wave of nausea sweep over me. My altitude sickness had become unbearable and I felt weak and apprehensive about the situation I was in.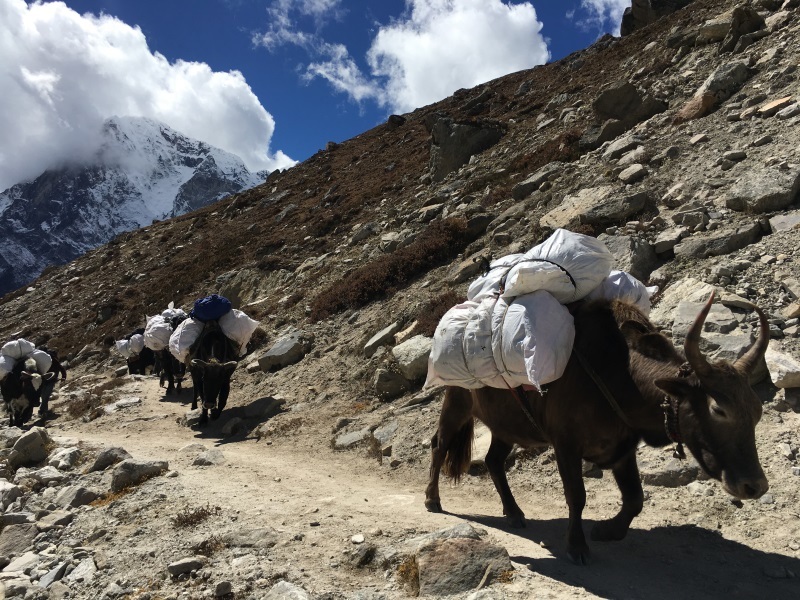 The rest of that trekking day passed in a haze of never ending steps, waves of nausea and desperately trying to breath 'just breathe, just breathe'. This isn't easy advice to take when you're 4,500m above sea level and there is only just over half the oxygen that you are used to. Thankfully I made it through that day, but altitude sickness claimed the first two members of our team, they had to be evacuated off the mountain by helicopter.  Two days later we lost another couple to altitude sickness and the fear of its effects hindering my own chance of reaching base camp became very real.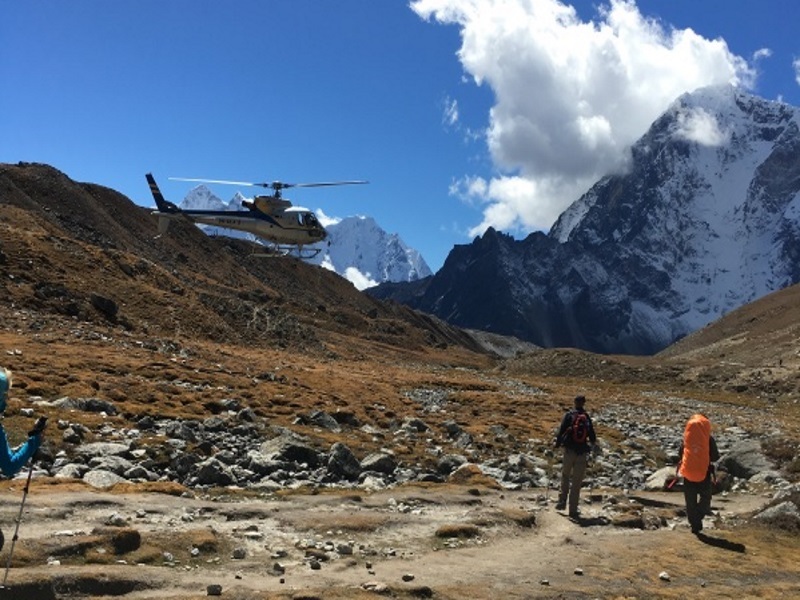 Day seven was the most stunningly beautiful day of our whole trek. The sun was shining and views of the Himalayan peaks were truly magnificent, the barren landscape with few trees and little vegetation making the mountains seem even more prominent.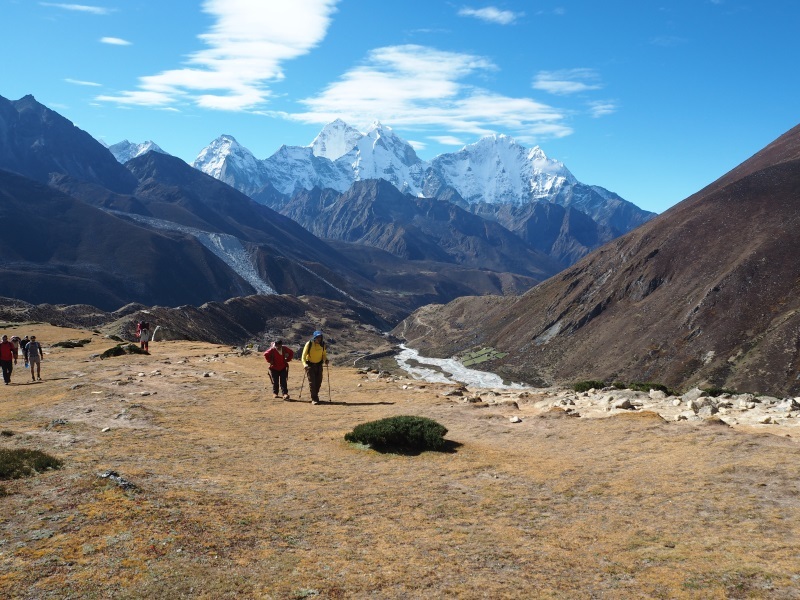 Spirits were high in the group, but then our mood changed as we came across the memorials to the fallen climbers of Mount Everest. Here was the reality of man's efforts to reach the world's highest peak, the many who had made the same trek as us, looking for fame and adventure but who had not returned.  Many of their bodies are still high on the snowfields of Everest, too remote to be recovered, some as recently as 2016.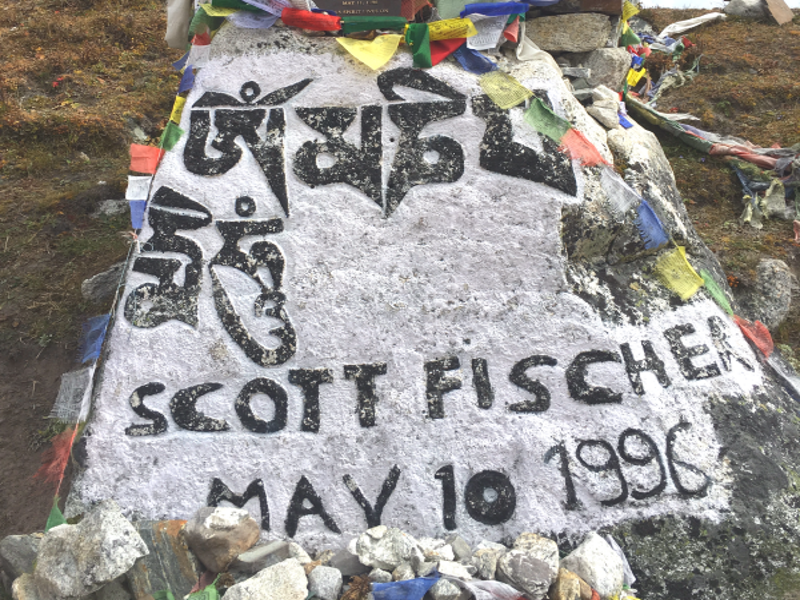 Day nine was the day we were due to finally reach our goal – Everest Base Camp. In the morning I scraped the ice off the inner window of our teahouse room and looked out to see the most incredible sunrise, a dark blue skyline only broken by the orange sun glinting on the highest icy ridges of the world. With very limited facilities we brushed our teeth outside beneath the glowing mountains, followed by a breakfast of stale toast. The crippling altitude sickness meant we had no appetite but we knew we had to force some food down to prepare us for the exertions of the day ahead and our final push from Lobuche towards Everest.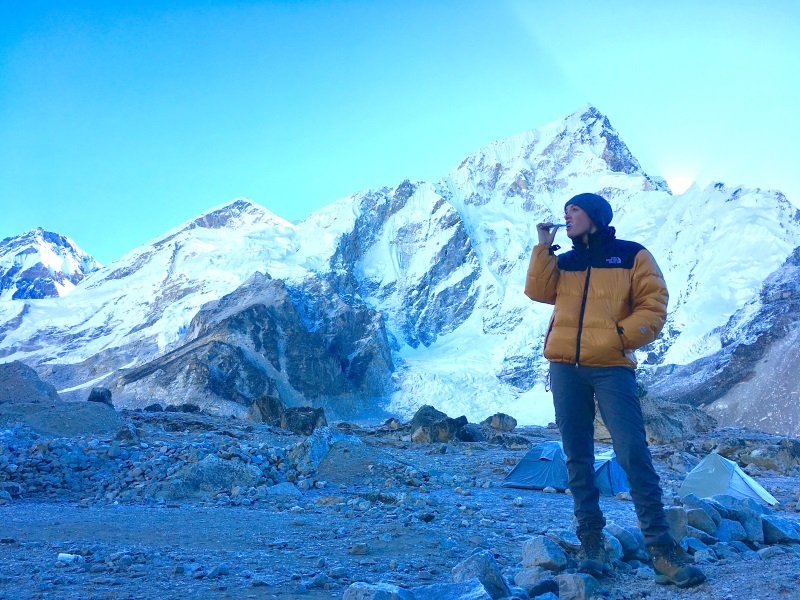 A large sandy desolate expanse stretched out before us. This, along with the altitude made it feel like we were indeed, on a foreign planet. The sandy plains gave way to glacial ice, snow and sharp rocks as we trudged forward in a silent single file. The treacherous conditions underfoot, made worse by light snow falling and the arrival of a dense mist, demanded all of our attention and energy.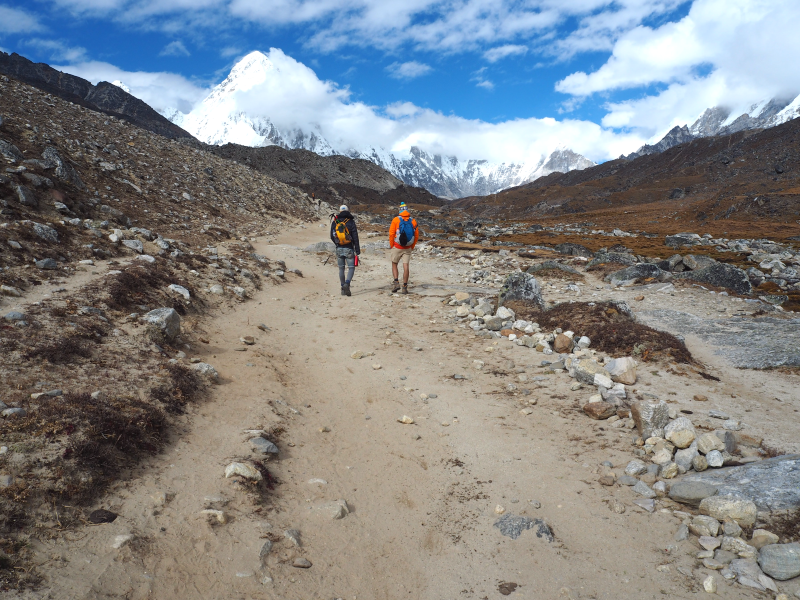 I knew that glaciers were living rivers of ice, never the less when we heard the deep cracking sound of ice moving down the mountain for the first time, we all stood still, shocked, anxious. Throughout the day the heat of the sun had been warming the surrounding snowy peaks leading to the release of small avalanches on the now mist covered slopes, which we could only hear and not see. There were several times when we could only stare into the mist hoping that a sea of snow and ice would not consume us. Although reassured it would not, the grumbling glaciers made it feel like a real possibility. It was a particularly real fear in the light of the April 2015 earthquake that hit Nepal and triggered an avalanche that swept through the South Everest Base Camp, killing 19 people.

I found myself concentrating on making my way over a particularly rocky passage when my partner said excitedly; 'there's base camp do you see it?', 'no, I don't… where?' I questioned, 'there, right there just beside the big white icefall!'  My eyes focused in on a small grey mass of rock, not dissimilar from the surrounding landscape.  There were none of the brightly coloured tents I expected to see from photographs taken in the climbing season.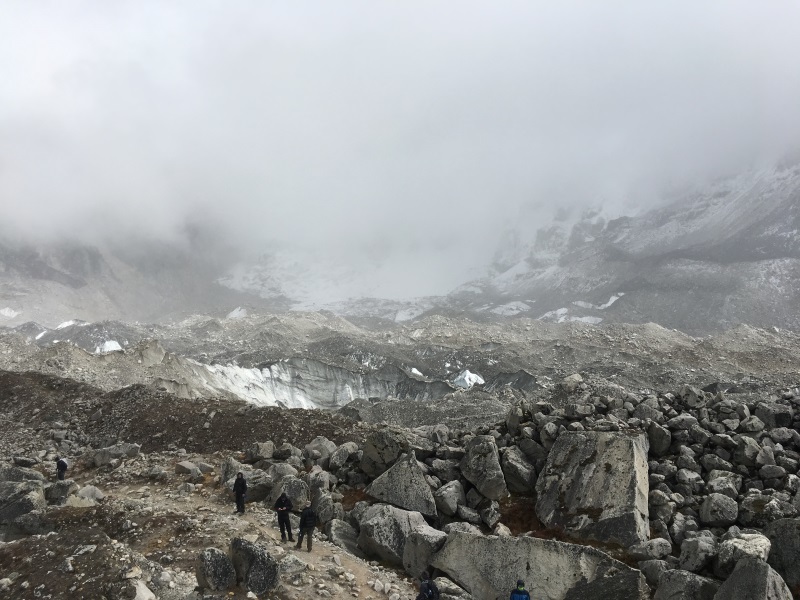 As we approached through the valley I could see a modest mound of rocks draped in prayer flags, with a slightly larger flat one placed on top where someone had hurriedly scribbled 'base camp 2017' with a marker – the only thing that conveyed that we had indeed made it.  Some of the team cried, others sat down to regain their strength and breath and I passed around a flask of whisky, shocked that I had made it, that I had really done it.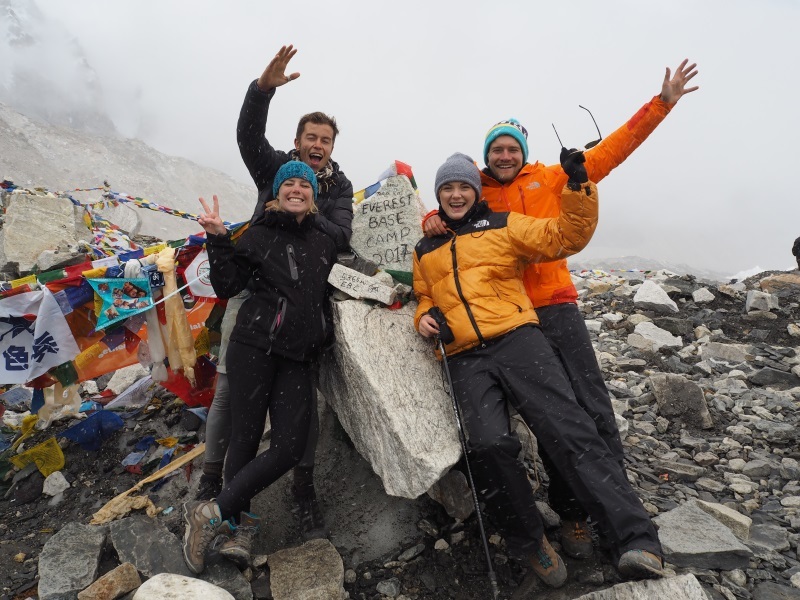 The interesting thing about Everest Base Camp is that you can't actually see Everest from it as it is hidden behind the mountain of Nuptse (7,861m), even if you were lucky with the weather. It was, however, breath-taking to look over onto the legendary Khumbu icefall, in awe of its sheer size and power.
On the final day of trekking, we again heard the now familiar chop-chop of the rescue helicopter as another two members of our team were evacuated down the mountain after reaching EBC. They had clearly pushed their bodies to the limit and had nothing left. That being said, 12 hours later they did send us a photo of them sipping beer by a pool in Kathmandu.
In reflection, it was an honour to follow in the footsteps of many of the world's greatest mountaineers, all of them inspired by the famous story of Edmund Hillary and Tenzing Norgay. I learned a lot about Nepal, trekking, my own abilities and limits and made some amazing friends along the way.
It is a journey that I will always hold close to my heart and although it may not have felt it at the time… or even 3 weeks after returning, I'm amazed and proud that I did it.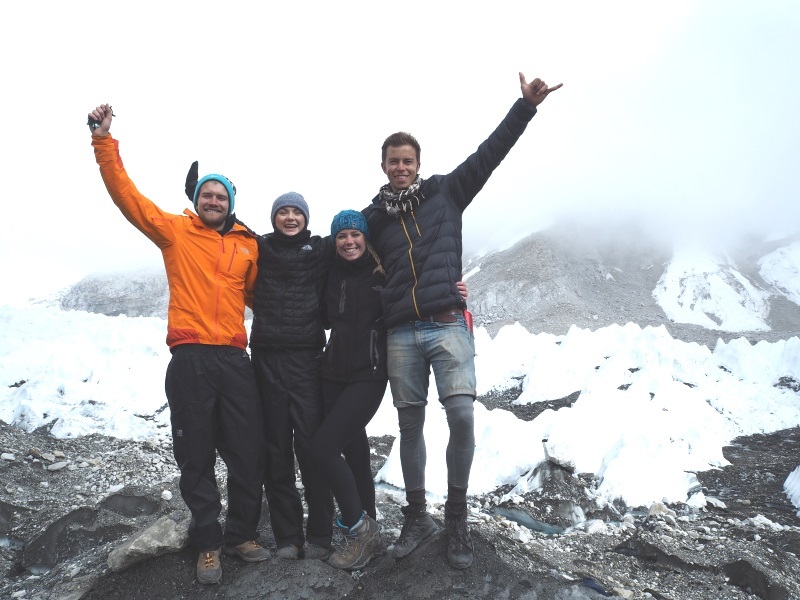 Return flights from the UK, plus all hotel transfers
Tour of India's greatest sights including; the Ganges at Varanasi, Taj Mahal and Nepal's majestic mountains
Visit Kathmandu, the centre of Nepali culture and wander through Patan Durbar Square
Take one of the world's most exciting flights to uniquely see Mt Everest and the Himalayas from the air
Take a once-in-a-lifetime elephant-back safari through the lush forests of Chitwan National Park in search of rhinos   Daily breakfast and five meals included
The services of our experienced and insightful tour manager throughout
To view tour click here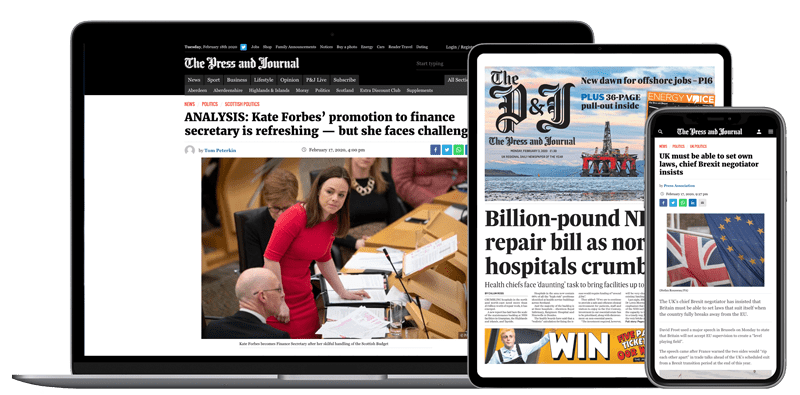 Help support quality local journalism … become a digital subscriber to The Press and Journal
For as little as £5.99 a month you can access all of our content, including Premium articles.
Subscribe