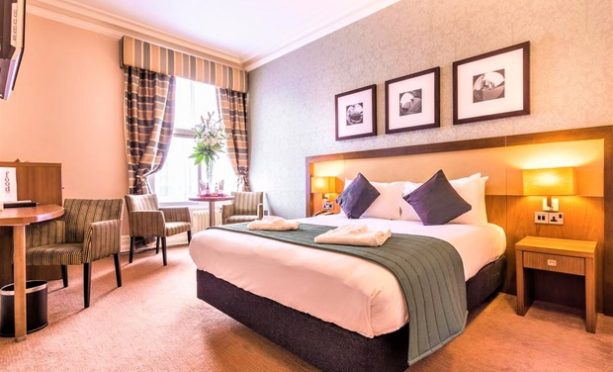 There aren't many better feelings in life than packing up our suitcases and heading away for a hotel break, even if it's just for one night.
With rooms lying vacant and spas out of use, the Cairn Collection has come up with a plan to help you get your fix of hotel life without leaving the comfort of your own home.
Here's how to do it:
The bedroom
A well decorated bedside table can transform your bedroom without spending a fortune.
A vase with fresh, colourful flowers such as garden roses and hyacinths, will not only brighten up your setting, it will also provide a beautiful aroma.
If flowers aren't your thing, swap them for a slow-burning, gently scented candle.
Freshly washed and pressed sheets, ideally top-quality crisp cotton percale, ironed with some DIY linen spray, made easily with a few splashes of vodka and some essential oils, will help guarantee you of that fantastic night's sleep.
Use two high quality sheets and a soft blanket to top, to achieve that crisp, clean feel that hotel rooms create so well.
Add a selection of your favourite magazines on top of the dressing table.
The bathroom
Spas, for many, are the sole reason they visit a hotel.
Turn your bathroom into a mini spa but first make sure it is spotlessly clean before turning your attention to the products you'll need to allow your mind to float off to times of tranquillity.
Muscle soak for the bath and lavender scents are certainly a start in helping take you back to your special place.
Turn your phone onto airplane mode and top it up with some relaxing music.
The garden
If you don't have them already, pick up a cheap set of deck chairs and an outdoor dining table. Light the barbecue and dust down the cocktail shaker.
A few plants from your nearest supermarket can add the colour necessary to replicate the botanical garden style that you might find in your favourite hotel.
Shut your eyes, embrace the sunshine (which will hopefully arrive) and you could easily forget that you aren't in fact sitting in your own garden at home.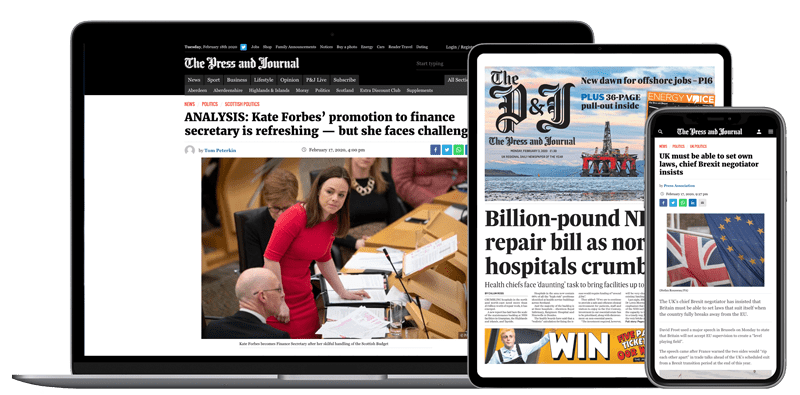 Help support quality local journalism … become a digital subscriber to The Press and Journal
For as little as £5.99 a month you can access all of our content, including Premium articles.
Subscribe