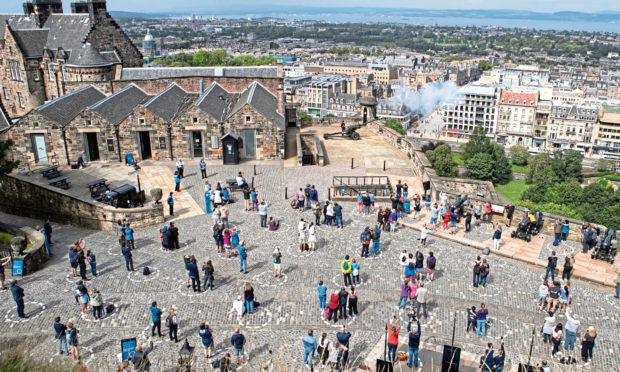 As we toasted the new year with a bottle of handcrafted gin from an intriguing corner of Edinburgh called Surgeons Quarter, we could not have guessed what 2020 would bring.
"Refreshing," noted one friend as she sampled the blend of 15 botanicals.
"Interesting," said another as we discovered it contained gillyflower and pink peppercorn.
It's fitting they should describe the drink in such terms – as the same could be said about Surgeons Quarter and the hotel at its heart, Ten Hill Place.
Interesting is the hotel's background: owned by the Royal College of Surgeons of Edinburgh, all profits go into developing surgical care worldwide. Refreshing is its dedication to environmental issues, holding the Gold Award in Green Business Tourism. Guests may decline housekeeping to save on cleaning products and the hotel will donate £5 to a health charity.
During festival time, this is one of the most coveted stays in the city, a stone's throw from the Pleasance and George Square Gardens.
It's win-win the rest of the year too, with the Grassmarket, Royal Mile, castle and Princes Street in walking distance.
Nearby is Surgeons' Hall Museums with a pathology and surgical collection dating back over 300 years.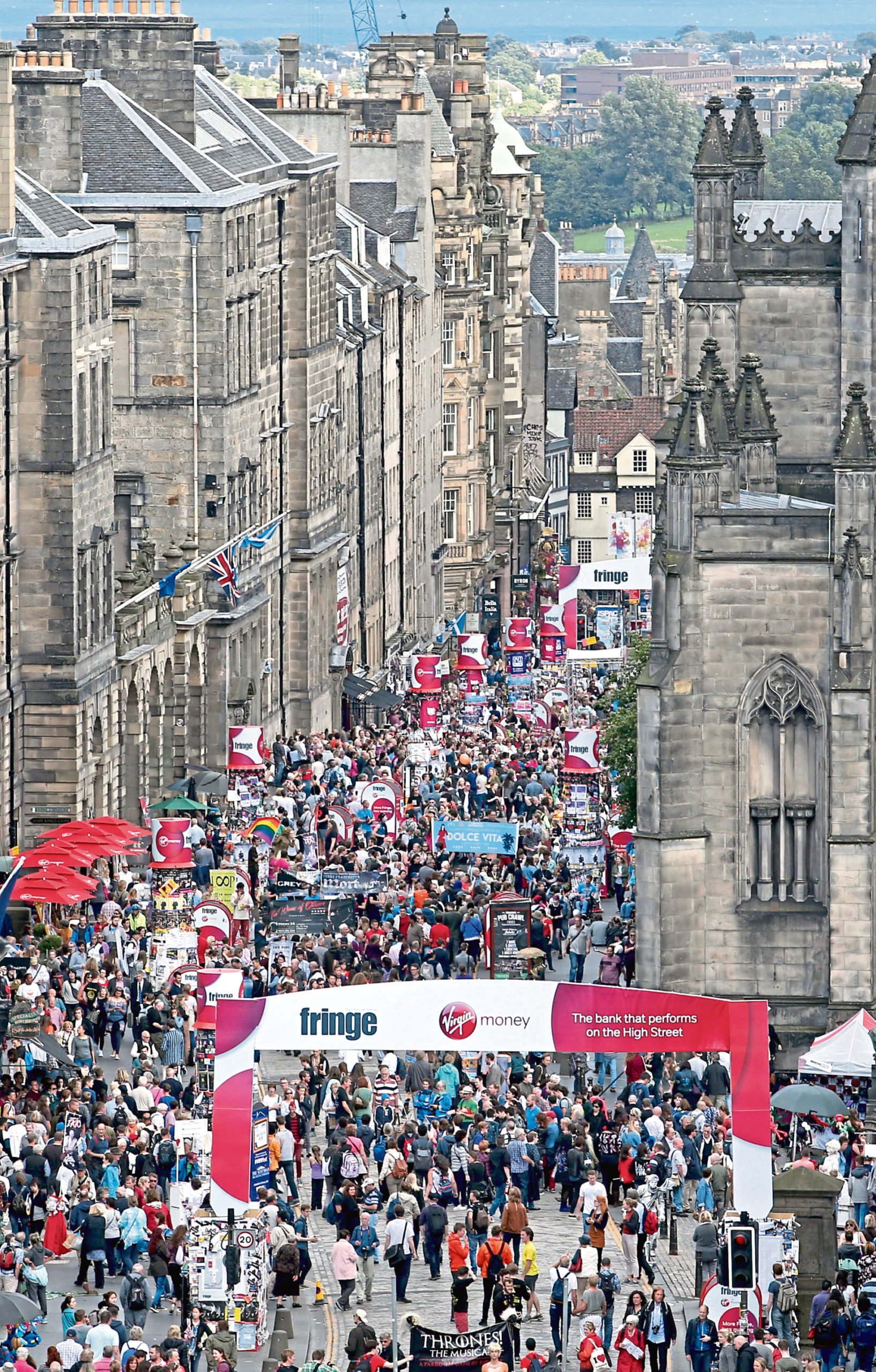 Originally intended as a teaching resource, the collections later opened to the public.
They are not, however, a place for children, so instead we called into Cafe 1505 – named after the year the College of Surgeons was founded.
It's a great little find – looking over the college gardens – and the coffee tasted good knowing it was "Grown By Women" in Mexico and Peru. A cafe with a conscience, profits go to the Global Surgery Foundation.
Later, laden with Harry Potter memorabilia and treasures from vintage shops, we returned for dinner at the hotel's award-winning restaurant.
Over melt-in-the-mouth haggis, an extraordinary beetroot sorbet, rhubarb ice cream and ginger souffle, we made a long list of must-see sights for our next visit, the castle and the zoo at the top.
That was at the end of 2019.
Fast forward to spring and Ten Hill Place was giving health workers free accommodation, evening meals and breakfasts, with talk even of converting the hotel into a temporary hospital, if needed.
With lockdown easing, it has now reopened, its Covid safety measures "approved by surgeons".
Earlier this month we finally made that return trip and caught the Number 31 bus from North Bridge to Edinburgh Zoo.
With staggered entrance times, people were so far ahead and behind us it seemed we had the place to ourselves.
At the meerkats, we did encounter humans and "danced" around each other to maintain social distancing.
Further on, the crowd-pleasing penguins had pulled quite an audience and we donned face masks as per the rule for indoors or where distancing is difficult.
Everyone was good natured, stepping aside to allow children prime spots as we shuffled past the enclosure like, well, penguins.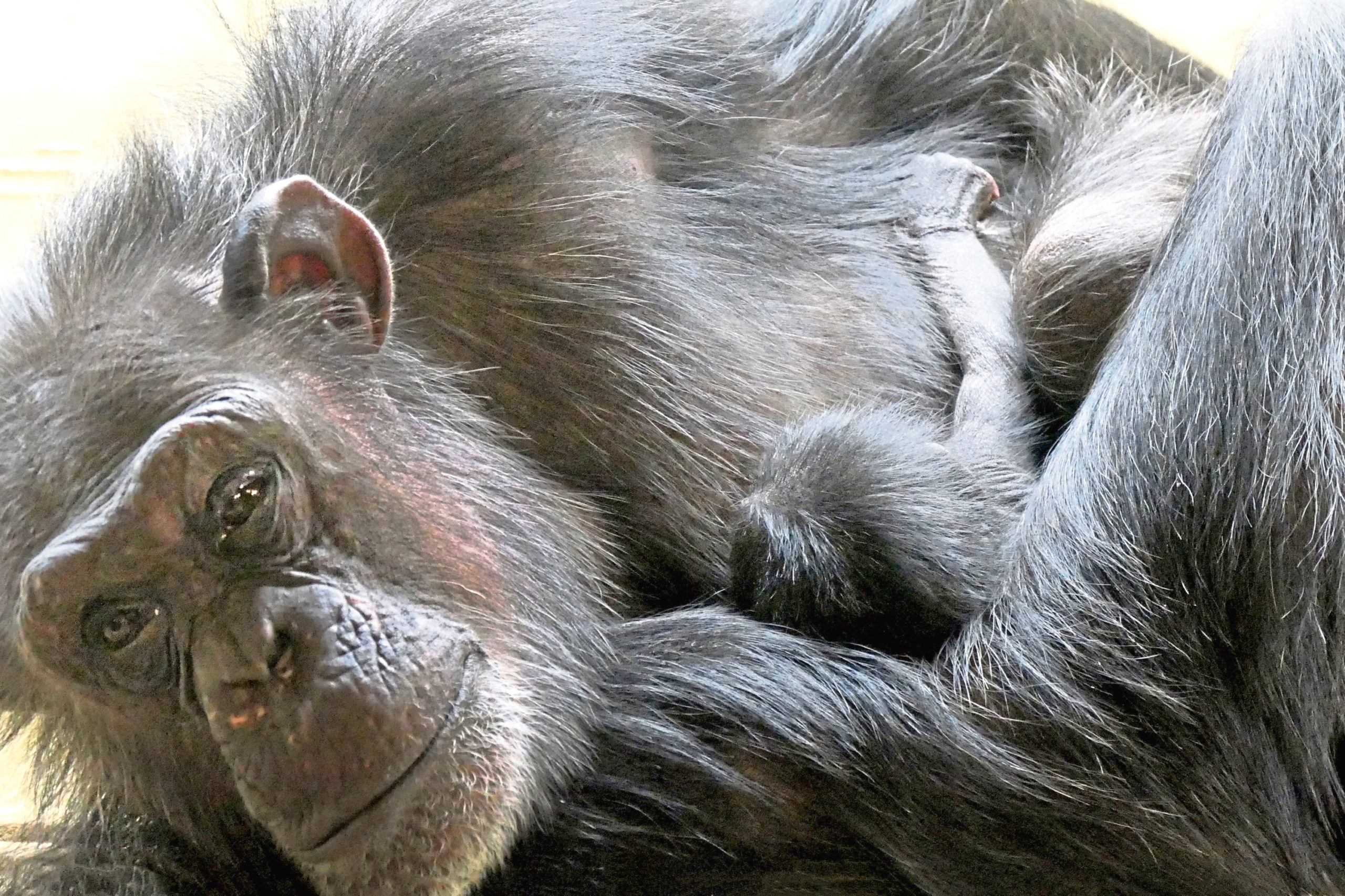 We followed paths winding through lush and unfamiliar vegetation that eventually rose to a hilltop lookout.
At the panda habitat, we contemplated the mist hanging between exotic trees and could almost imagine we were in China.
It was takeaways only at the cafes and after buying our lunch we were caught in a downpour. We found shelter in the Jungle Food Court which had tables and chairs set out for people to eat indoors.
Stopping at the gift shop for an ice cream before catching the 26 bus back to town we were happy bunnies indeed.
For Edinburgh Castle, we had to book a slot in advance and visitor numbers were restricted.
After a warm and safety-conscious welcome, we strolled around the cobbled walkways and admired the city from the ramparts. All external spaces were open, along with indoor attractions including the Great Hall, the Palace Apartments, the War Memorial and Chapel. Hand-sanitising stations were everywhere and some small indoor spaces, where social distancing was problematic, were closed.
We bought a takeaway lunch at the Redcoat Cafe where a one-way system ensured efficiency and calm.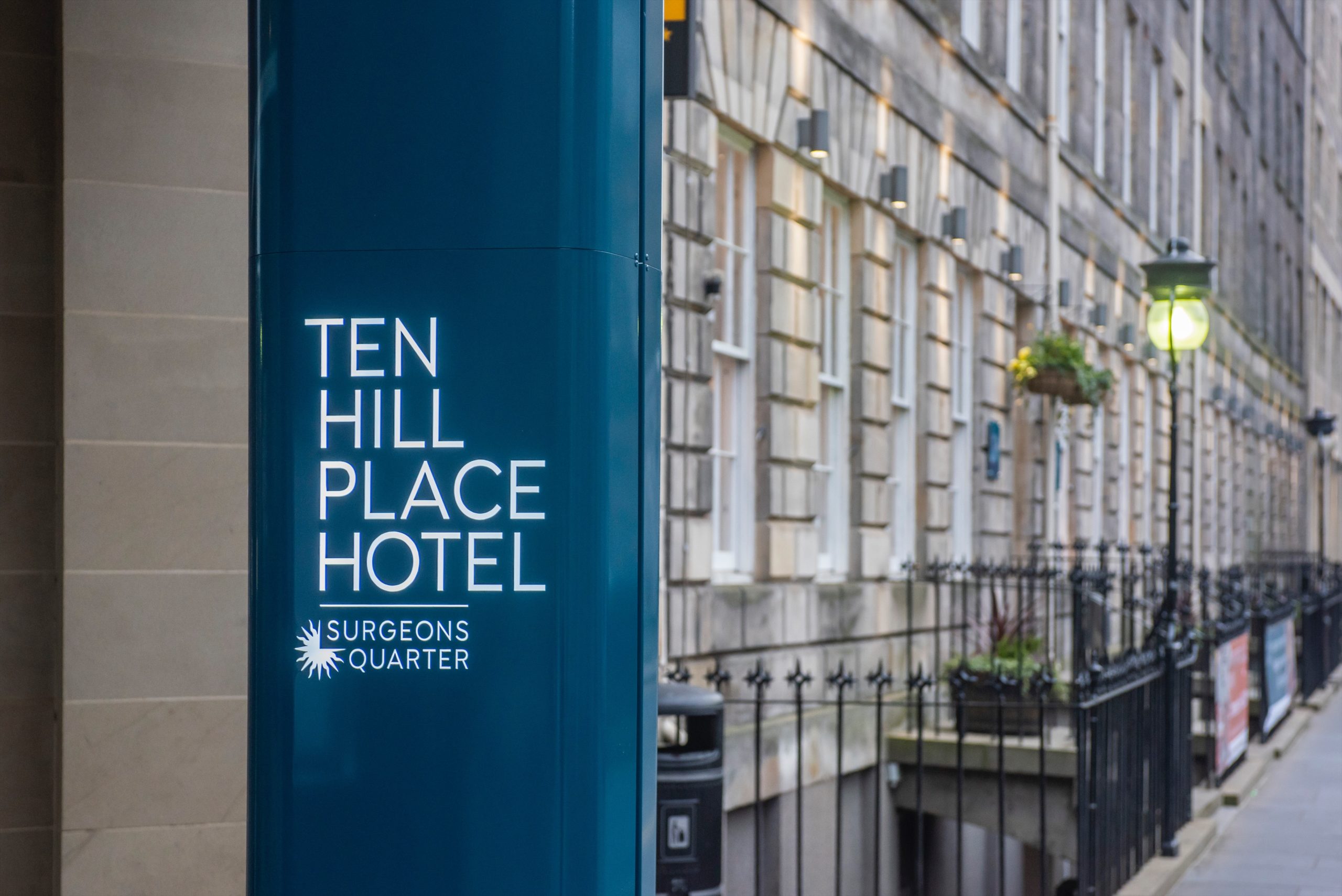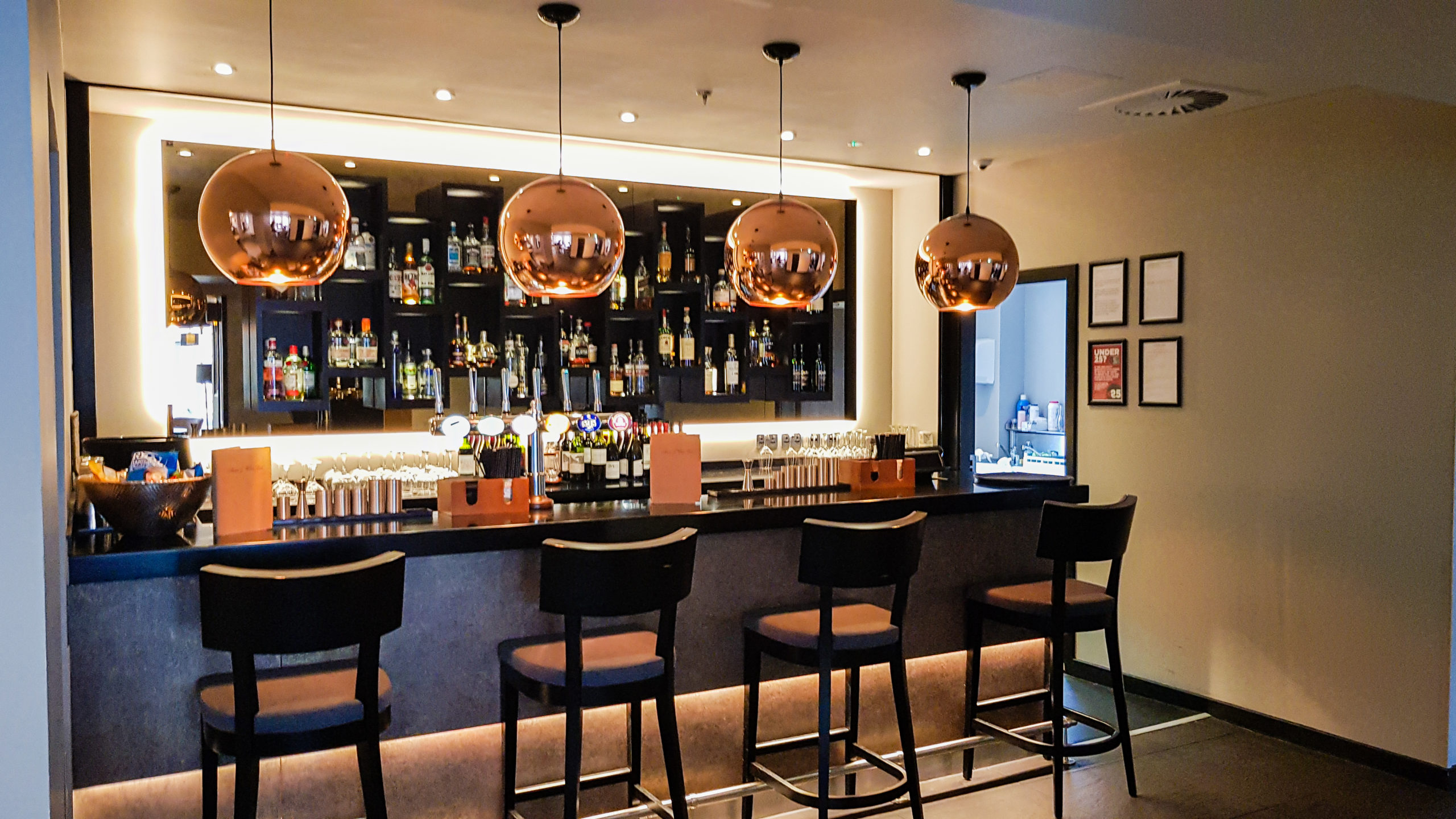 Our server highlighted the family meal deal to us which at £15 was an absolute bargain and we took it to a bench in the shade of a tree, ready to watch the one o'clock gun.
To prevent crowding during this famous event, rings painted on the ground like hoola hoops showed everyone where to stand.
It was a neat touch, one of many which ensured an enjoyable visit.
Safety measures, although taken seriously, were explained with humour, with notices advising "one cannon between us" and a cartoon of people standing either end of a cannon.
As the gun sounded across the city, uncharacteristically quiet for August, and the streets empty of festival-goers for the first time in more than 70 years, our talk turned to the new year.
Here's to a busier and brighter 2021 for this most magical of capital cities.
TRAVEL FACTS
Ten Hill Place Hotel, 10 Hill Place, Edinburgh EH8 9DS
Call: 0131 662 2080
Visit: www.tenhillplace.com
Edinburgh Zoo: www.edinburghzoo.org.uk
Edinburgh Castle: www.edinburghcastle.scot