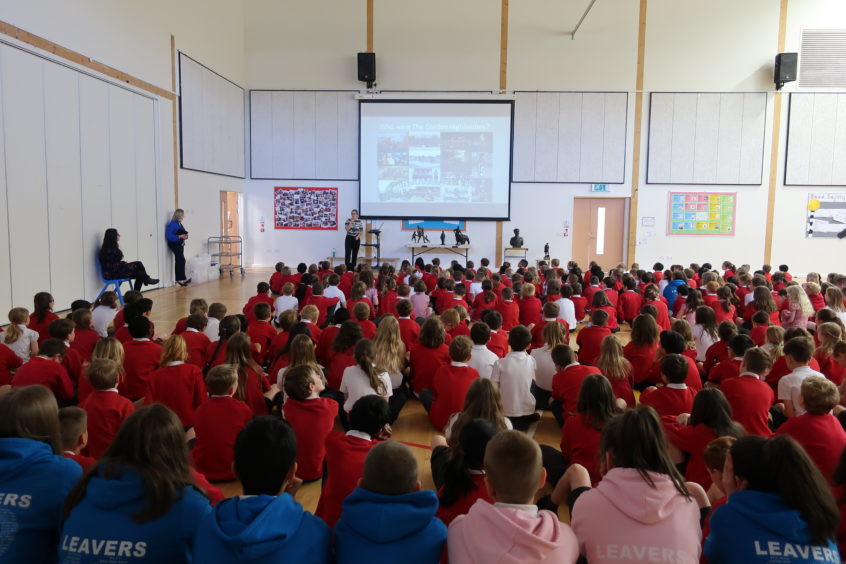 Pupils at Airyhall Primary in Aberdeen have experienced a taste of world-class art in their classroom as part of the biggest-ever sculpture project undertaken in Britain.
Renowned Scottish sculptor Alan Herriot led a bespoke workshop with Primary 6 and 7 pupils, aiming to capture their imagination and inspire a lifelong passion for art.
Well known locally for his Robert the Bruce sculpture outside Marischal College in the city, Mr Herriot demonstrated plaster casting first-hand and supported pupils to create their own miniature bust.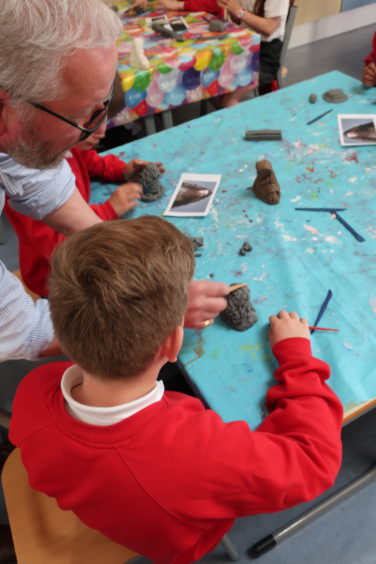 Two sculptures from The Gordon Highlanders Museum – a bust of Sir General Ian Hamilton and a statuette of a First World War Scottish soldier – were also showcased at the school during the morning assembly.
The Masterpieces in Schools event is part of a national learning and engagement programme which launched in 2018 – part of Art UK's ongoing sculpture project.
The unique initiative takes sculpture out of the museum and into classrooms, to bring children and young people into direct contact with practising artists who showcase their sculptures on site and deliver a sculpture tutorial.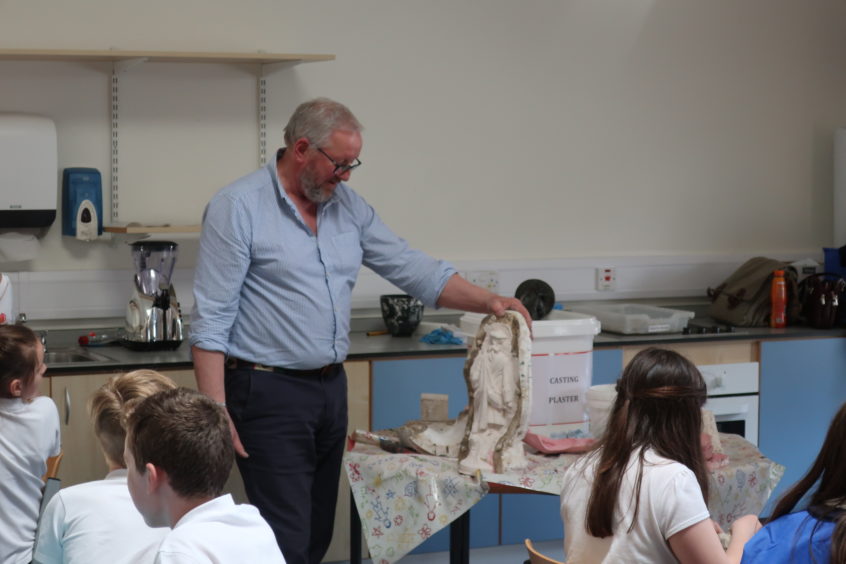 Leigh Houston, deputy head at Airyhall Primary, said: 'The fact that our learners were familiar with Alan's work from a local context made the project relevant and meaningful.
"We are also delighted to work with the Gordon Highlanders Museum and build on our meaningful community partnerships in such an inspiring way.'
Museum curator Ruth Duncan said: 'We are keen to encourage learning about the history of The Gordon Highlanders through interaction with the collection.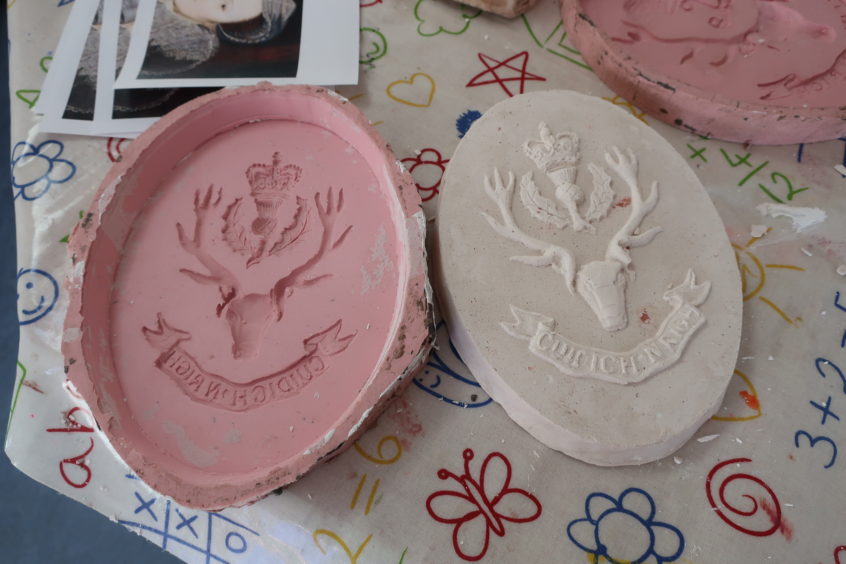 "Thanks to Art UK, we have been able to take some of our precious works of art out into our local community and it has been fantastic to see the wonderful works the school pupils have created in response to them.'
Mr Herriot said: 'For many of the children, it's a new set of skills they need to put in action, and it's brilliant to see some of them are naturally talented at working this way.
"If we discover and encourage a new Rodin, that's great! It was fantastic to see the pupils enjoying themselves when creating, as I feel that's important to me when I work on my sculptures.'