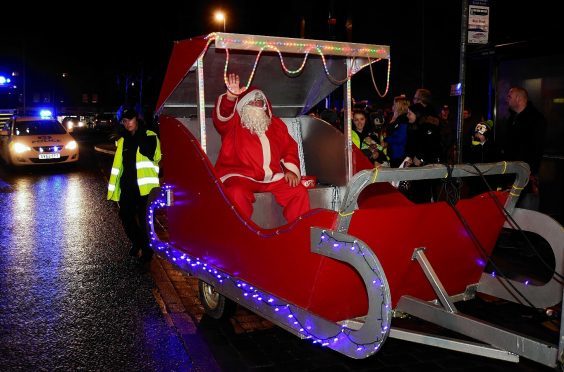 A campaign to bring an ice rink to Fraserburgh has been successful.
Since the start of the year, groups including the town's Super Saturday and local businesses, have been fundraising to create a Christmas event that will make up for last year.
The town's Rotary Club had to step in at the 11th hour last Christmas to salvage what it could of the annual festive celebration after the previous organisers of the event backed out.
And this year, it kick-started a campaign to bring an ice rink to Fraserburgh as a "main attraction".
More than £10,000 was raised.
Leona Findlay, Super Saturday coordinator, said fundraisers wanted to put the town on the map "for the right reasons".
"Talk of an ice rink coming to Fraserburgh has created a buzz in the town and everyone is excited for the Frozen Fraserburgh event," she added.
"Businesses are on board with the plans and are looking forward to welcoming visitors from near and far with special offers and great deals."
The ice rink will be put in place on December 8.
The following day, the town's Christmas celebrations will begin in earnest with the arrival of Santa aboard the lifeboat.
Ann Bell, president of the town's Rotary Club, said her group's involvement was about making an "all-singing and all-dancing" Christmas.
"The reaction so far has been unbelievable – everyone has said it's a great idea and, if it is successful this year, we will try to extent it next year."