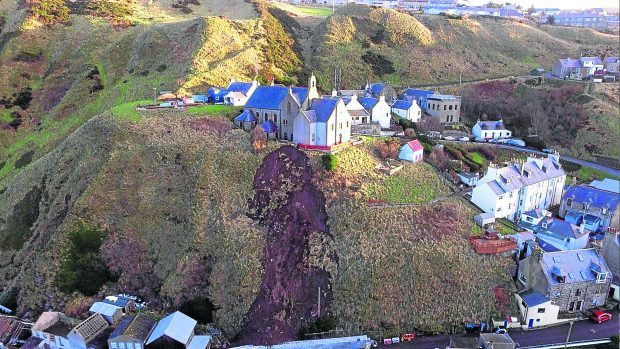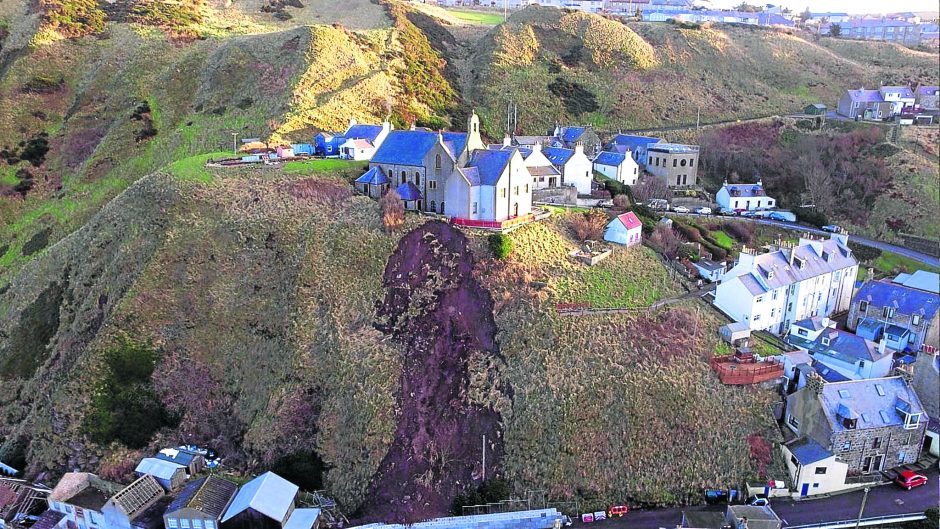 A public meeting will take place this week to discuss a landslip that has hit a tiny north-east community.
Harbour Road in Gardenstown has been closed to traffic on a regular basis as experts try to find a way to contain any further slippage.
That means people living in the bottom of the village are unable to access the top in their cars.
The route has been re-opened temporarily to allow them to move vehicles and for bins to be emptied.
Mud has been sliding down an embankment that faces the picturesque hamlet and is being kept off the road by a concrete wall that was installed by the local authority last month.
Residents will get a chance to hear an update on the issue on Wednesday, when council officials will speak about their proposals and the best times for supervised re-openings.
Earlier this month rope access teams were called in to look for a permanent solution and Aberdeenshire Council's head of roads and landscape services, Philip McKay said it was his "ultimate aim" to get the road permanently open again.
Troup councillor Mark Findlater has paid tribute to the way locals have been dealing with the situation and urged them to attend the meeting.
He said: "The residents of Gardenstown have been through a lot over the festive period because of this very dangerous landslip, but they have been very patient and understanding.
"Our Aberdeenshire Council officers and staff have been absolutely brilliant in dealing with this awful situation and should be commended for their actions.
"I would simply ask that as many people attend this meeting as possible, this is a great chance for the good folk of Gardenstown to help us help you.
"Until we find a solution the problem has to be managed so that there is the least possible disruption to your daily lives.
"By giving us as much information as possible we can make this so."
The meeting will be held at the Little Schoolie, on Gardenstown's High Street on Wednesday at 6.30pm.