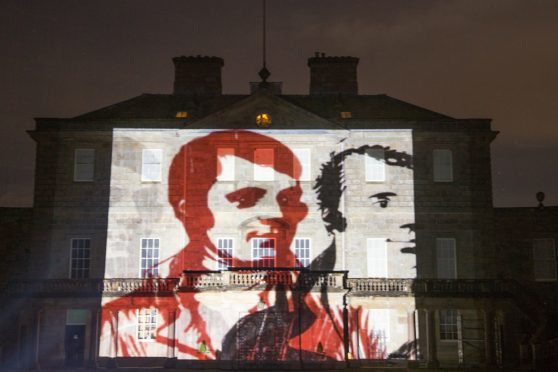 An Aberdeenshire estate has been lit up for several days to celebrate the completion of its renovation.
The Haddo Country Park regeneration project, financed by a £1.8million grant awarded by the Heritage Lottery fund, is being celebrated by illuminating the buildings on the grounds.
Improvements were made to the parkland and repairs to statues, monuments, ornaments and footpaths.
Project officer Peter Fraser said: "On behalf of the project partners, we're very pleased to report a successful end to the current Heritage Lottery Funded Haddo Regeneration Project to facilitate ongoing public enjoyment of the country park and house.
"We hope to collaborate further on future improvement at Haddo for the benefit of the people of Aberdeenshire and beyond."
Construction works were finished in 2015 and were followed by the promotion of events and activities planned to attract more visitors.
Visitor services officer for Haddo, Suzanna Atkinson said: "The celebration in light event was a way of us paying tribute to the wonderful improvements at Haddo House & Country Park.
"We decided to give a nod to Rabbie Burns by starting the lights display on Burns Day, and we had a local piper playing, Robert Reid, whose beautiful piping set the scene for the lights.
"We are also running a photography competition so people will capture the lights. We will then ask our wonderful Facebook family to vote on their favourite picture."