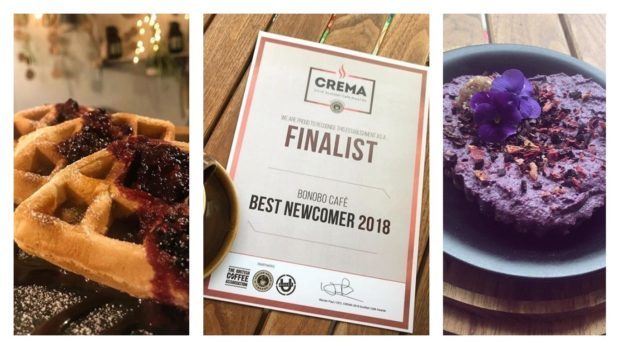 An Aberdeen crowd-funded Café has made it to the final stages of Crema's 2018 Scottish Cafe Awards for Best Newcomer.
Bonobo Café is Aberdeen's first 100% vegan eatery working with other co-ops in the area to help boost each other to be as ethical as possible.
Located on Skene Street, the workers' cooperative began life as a pop-up shop giving employees the ability to own part of the business.
Having finally opened up their own café last June they have not looked back since.
Claire Marie Sweeney, Bonobo employee spoke happily about becoming a finalist saying: "We've worked so hard to get open.
"It was a huge amount of work to get it off the ground and we're so proud to have great reviews from customers."
She added: "Even when times were really difficult, we didn't let on to our customers and at the beginning it was really hard.
"But people saw our hard work and voted for us and we really appreciate it."
Ms Sweeney added a comment on why being nominated for the award was so important as, "veganism has become part of the community in Aberdeen."
She said: "We're 100% vegan, there's no animal product here.
"That' why we're so happy to be nominated.
"Veganism has become part of the community in Aberdeen.
"It's not a fringe thing, it's become main stream."
Bonobo will now move on to the next stage where, "people come in to see the place—some judges and just have a look and see, have a coffee and a cake."
Visit https://cafeawards.co.uk/finalists/ to vote for your favourite café.