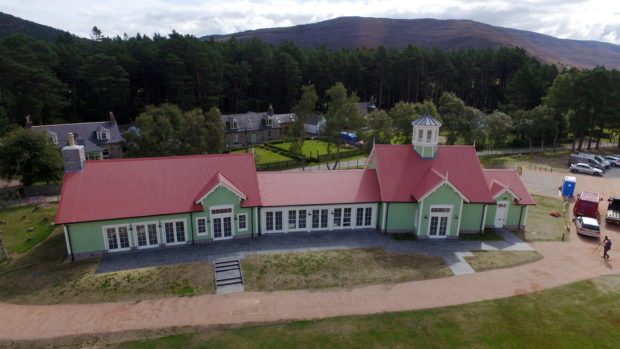 The Prince's Foundation has revealed the Duke did not have to think twice before backing the project.
The Queen attends the gathering annually and it was a favourite pastime of her great-great grandmother.
There were even occasions when the games were held on the grounds of Balmoral, the family's summer retreat.
Robert Lovie, executive director of the foundation, said: "The Royal Family obviously comes regularly to the Braemar Gathering and it's a great event for them.
"His Royal Highness is also the patron of the Scottish Highland Games Association so he had a great connection there.
"This is a big step forward for the Braemar society and it's a very special thing for Royal Deeside.
"There's nothing else like this. There are great Highland games all over the country and all over the world but there's no such thing as a permanent site for it.
"Braemar is such a special games anyway for so many reasons. It's one of the oldest and it's special because the Royal Family and those big crowds come every year – what better place for an exhibition than here.
"Royal Deeside is such a hub for tourism. People come up here and want to see a distillery, have a game of golf, see a games and all those lovely Scottish things.
"Now when visitors come, even when the games are not on, they'll be able to see the exhibition and have a cup of tea and enjoy some Highland hospitality."
For the architectural designer of the centre, Michael Harris, it has been a genuine labour of love.
As people arrive at the site it initially appears to be smaller than it is but slowly unfolds as visitors get closer to the building.
Mr Harris spent several months researching the history of the games and also visited Braemar and surrounding towns and villages to get a feel for the area and its people.
He said: "It has been an honour to design a building for the Braemar Royal Highland Society, whose rich history is reflected by the annual Braemar Gathering.
"We hope for The Duke of Rothesay Highland Games Pavilion to become a landmark venue for locals and visitors alike to understand and feel the culture of the Highland Games for generations to come."