The entire north-east coast has been placed on flood alert, and one beachfront was completely closed off to the public, as Storm Brendan sparked chaos across the region.
Winds of more than 80mph were experienced in some places, with forecasters issuing a weather warning and advice on how to stay safe amid the treacherous conditions.
Police were forced to cordon off a section of Stonehaven's Beach Promenade, amid fears that high tide could cause damage and injuries.
Officers were seen removing bins and helping members of the public to move their cars elsewhere to protect them from any debris that could be thrown up by overtopping waves.
Other residents in the town had barriers installed over their doors and windows as part of a concerted effort to block any flood water from entering their properties.
Sandbags were also distributed for others concerned about the weather.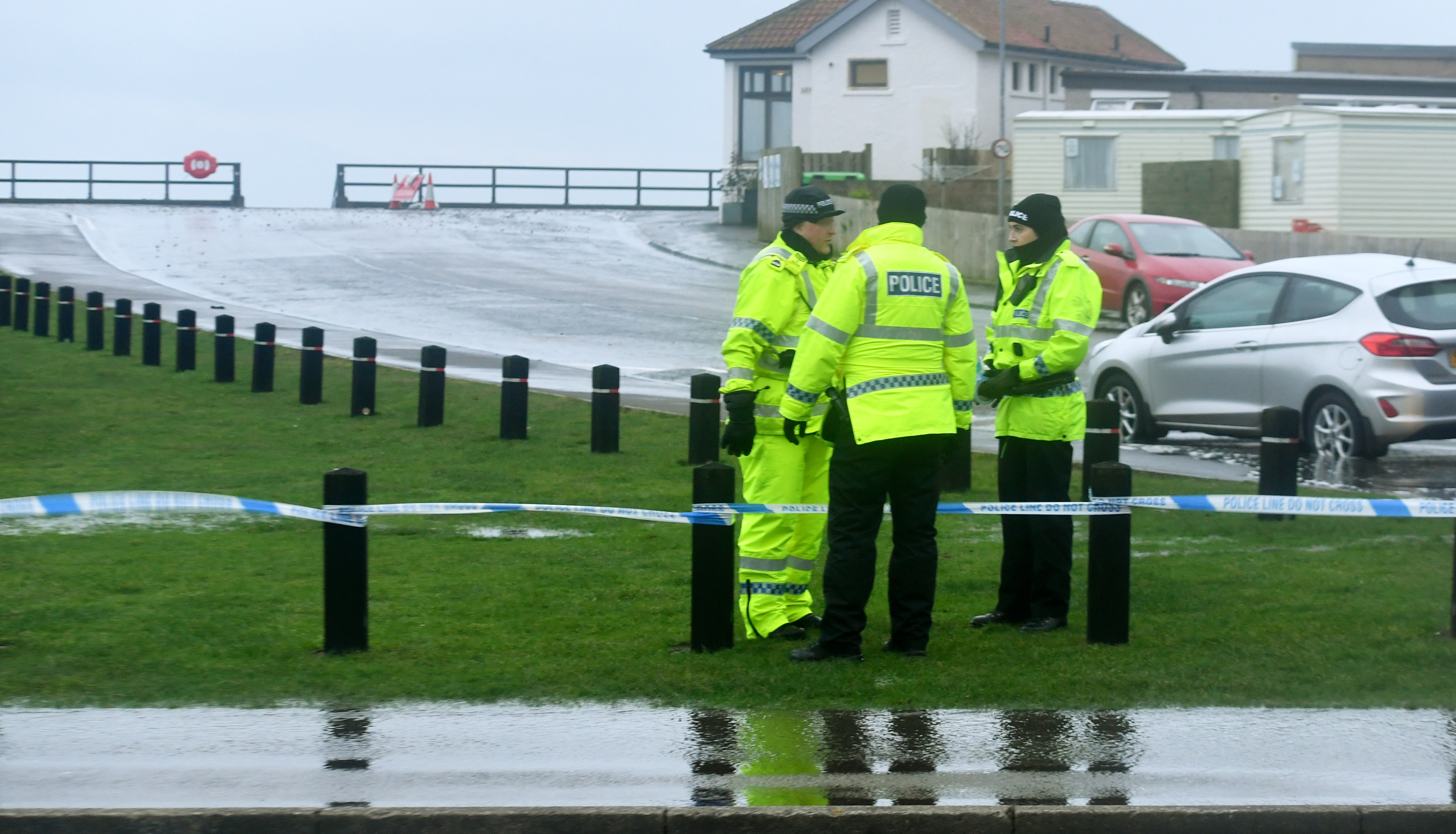 A £16million project to help protect the town from flooding is currently underway, after homes were left devastated when the River Carron burst its banks in 2009 and 2012.
Aberdeenshire councillor Dennis Robertson, who lives in Stonehaven, said: "With the flood prevention works, it means we are getting updated on incidents like this far quicker.
"That, of course, is reassuring to residents given what has happened in Stonehaven in the past.
"We were aware of what was going to be happening yesterday and how high the chance of flooding would be. Everyone has been cautious and taking heed of warnings."
Others in the area were forced to down tools in order to stay safe.
Here is the latest satellite and radar image as #StormBrendan brings wet and windy conditions across the UK #WeatherAware pic.twitter.com/kyp2hcbokf

— Met Office (@metoffice) January 13, 2020
Buchan skipper John Clark had been fishing in the North Sea, but said the "screaming" winds forced his crew to turn back and return to port.
He said: "We had just started fishing and only had three hauls. We thought the forecast was not going to be so bad, but the storm moved further east.
"When we saw gusts of 80mph and 26ft swells, we decided to head for the harbour, and it was a very rough steam into Fraserburgh."
The flood alert from Sepa continues into today, with the agency warning about further "storm surges and high waves" particularly around 3pm.
A spokesman said: "The combination of high spring tides and sustained winds will create an unusual and dangerous combination of tide, storm surge and inshore waves.
"There is a risk of coastal flooding of road and rail routes in all Scotland's coastal areas."