A man accused of murdering his girlfriend in her flat sent a series of Facebook messages pleading for help minutes after her death, a trial has heard.
Keith Rizzo, 23, denies an allegation he stabbed his Aberdonian girlfriend Neomi Smith, also 23, to death on June 9 in Brechin last year.
His cousin Neil Mackie told Glasgow High Court yesterday that the messages were sent 40 minutes after he had accompanied Rizzo to her flat at around 12.30am following a night out.
He told the trial he had witnessed the accused "kick in" the locked door of his alleged victim's flat and saw him enter, before he himself left.
The messages, sent by Rizzo between 1.22am and 1.48am to a group Facebook chat, were read out by prosecutor Advocate Depute Duncan McPhie.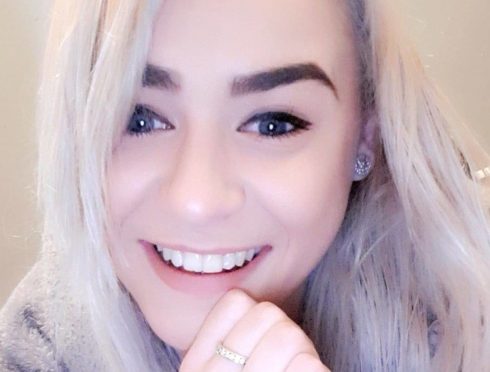 The first message read "anyone please answer, plead (sic) Neomi has been murdered," followed by four "broken heart" emojis and four "sad" emojis.
Further messages from Rizzo said "someone has attacked" his girlfriend and again pleaded for help.
After a brief phone call between the pair in which Mr Mackie, 22, said he "couldn't understand" what his cousin was saying because he was crying, he told the court he ran to the scene.
He said: "Keith was sitting down on the pavement outside Neomi's flat with two police officers.
"He looked upset and was crying.
"He asked me for a hug but when I tried, a police officer pushed me off him."
The court had earlier heard Ms Smith was dancing "flirtatiously" with other men in Hudsons Bar that night, causing Rizzo to become angry and flip a table.
Following an argument between the couple, Ms Smith's friend Kayleigh Cameron told the trial she had spoken to Ms Smith outside the bar before walking her back to her flat.
She said: "She told me that Keith had abused her and he had hit her.
"She said she had been knocked unconscious.
"She said she wanted to go home but she knew that if she left him (at Hudsons Bar) he would hurt her again because he hasn't hesitated to do it before.
"She was very upset, disorientated and anxious.
"When we reached her flat, I asked her if she was going to be safe.
"She said yes and that she would lock her door and keep her key in the door so he could not gain access."
The full charge states Rizzo attacked Ms Smith, compressing her neck thereby restricting her breathing.
He is then said to have repeatedly struck the care worker on the head and body with knives.
He is also accused of assaulting Miss Smith to her injury and danger of life between May 5 and June 8 2019.
Rizzo is also accused of assaulting three former partners and threatening another sometime between December 2014 and May 2019