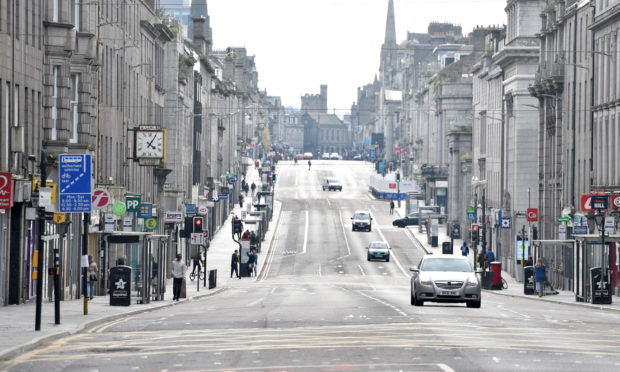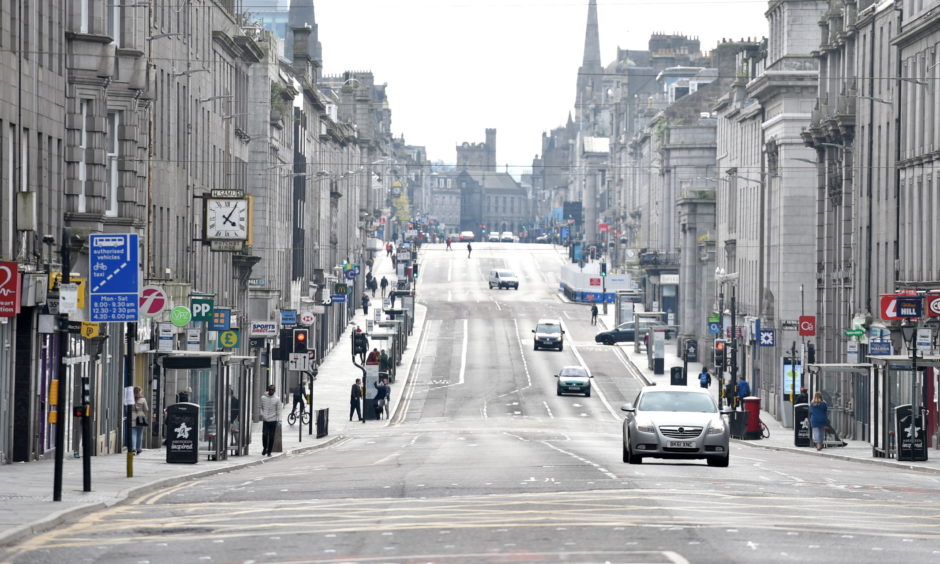 Campaigners have claimed delays to the roll-out of low-emission zones in Scotland's cities could result in more coronavirus cases.
A new indicative timeline says LEZs will be rolled out in Aberdeen, Dundee, Glasgow and Edinburgh between February and May 2022.
Many of the schemes, which would prevent older vehicles from entering city centres, were due to begin this year but the coronavirus pandemic led to the plans being put on hold.
But last night Friends of the Earth Scotland said the delay would jeopardise commitments to meet climate change targets – and potentially put more people at risk of asthma, making them more susceptible to coronavirus.
LEZs restrict entry from the most polluted vehicles which, under Aberdeen's proposals, would include the restriction of buses and lorries on certain streets.
Plans for Aberdeen's low emission zone shelved as all focus turns to coronavirus response
We hear our politicians talk of addressing climate change and air pollution but there's a gulf between their actions and their words."

Rachel Martin
Last night Rachel Martin of Aberdeen Cycle Forum, said the delays were "very disappointing" – particularly since traffic levels are already lower than usual due to home working and other ongoing restrictions.
She said: "Air pollution is estimated to kill somewhat about 40,000 people per year in the UK. These are completely unnecessary deaths.
"Poor air quality is especially harmful to young children and to people with respiratory illnesses such as Covid-19.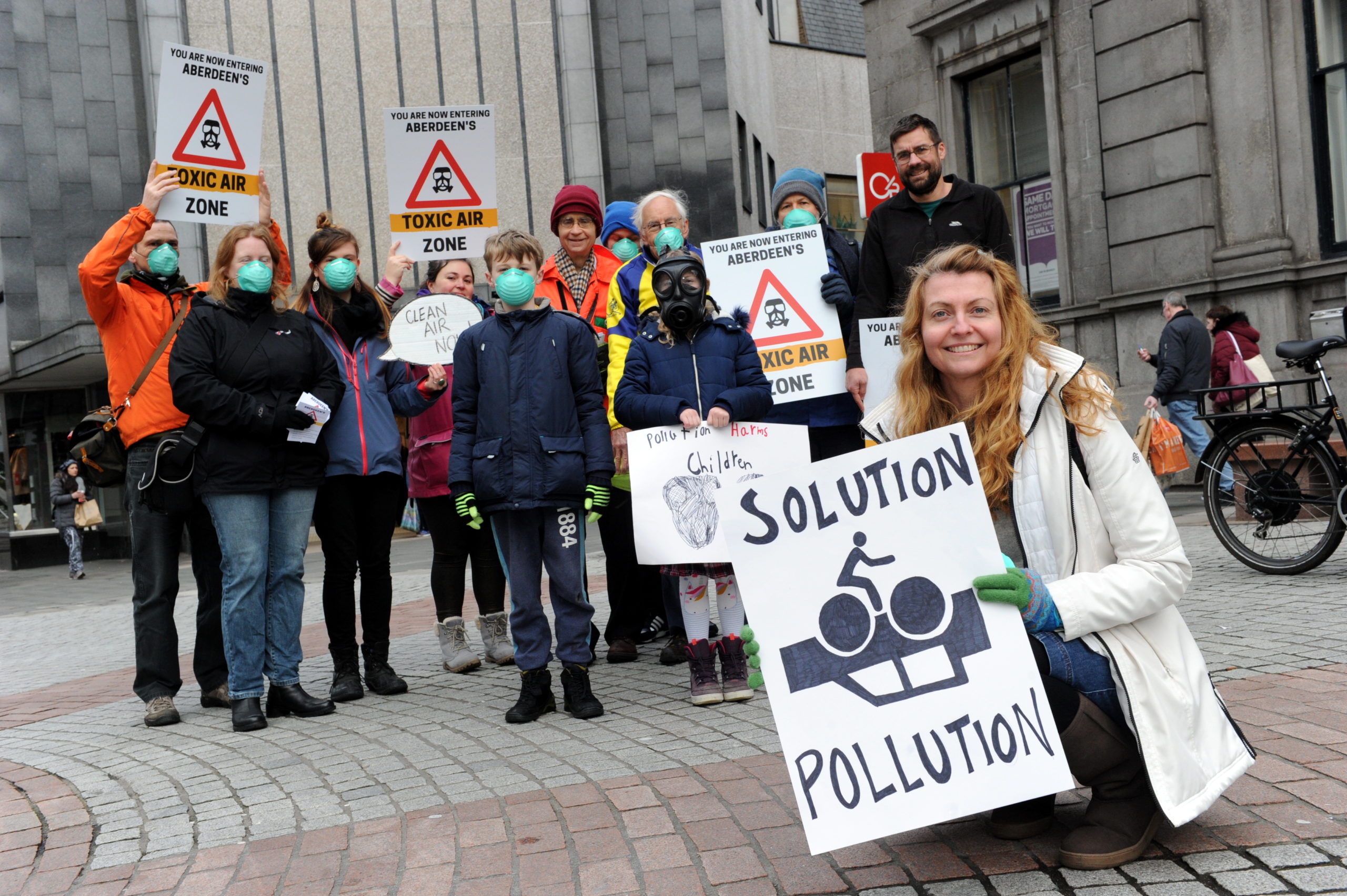 "The council has found the time to plough ahead with plans for more road capacity in Aberdeen with the recent approval of the Berryden Road corridor project. We hear our politicians talk of addressing climate change and air pollution but there's a gulf between their actions and their words. "
Friends of the Earth Scotland claimed there were 86 deaths directly caused by PM2.5 – a tiny partical air pollutant – in Aberdeen each year, as well as another 70 in Aberdeenshire.
Richard Dixon, director of the campaign group, echoed Ms Martin and said he feared the delay in LEZs would further impact people's health and even lead to a rise in coronavirus cases.
He said: "Scottish cities are years behind legal deadlines in meeting air pollution standards and people have suffered toxic traffic fumes and ill health for long enough.
"There is a growing evidence base on the links between air pollution and vulnerability to Covid-19. Pollution from traffic causes and exacerbates many of the heart and lung conditions that put people at heightened risk from the virus."
Aberdeen City Council had agreed the new timescales for the LEZs with various members of the LEZ Leadership Group – which include Transport Secretary Michael Matheson and Climate Change Secretary Roseanna Cunningham.
Yesterday, Mr Matheson said the Scottish Government were committed to introducing LEZs across Scotland's four biggest cities "as quickly as possible".
The council's transport spokeswoman Sandra Macdonald insisted work would continue in the meantime.
She said: "We will continue to work towards the LEZ while taking into consideration the ongoing impact of Covid-19, any delay to the publication of the supporting regulations and guidance, and any formal challenge to a LEZ in Aberdeen."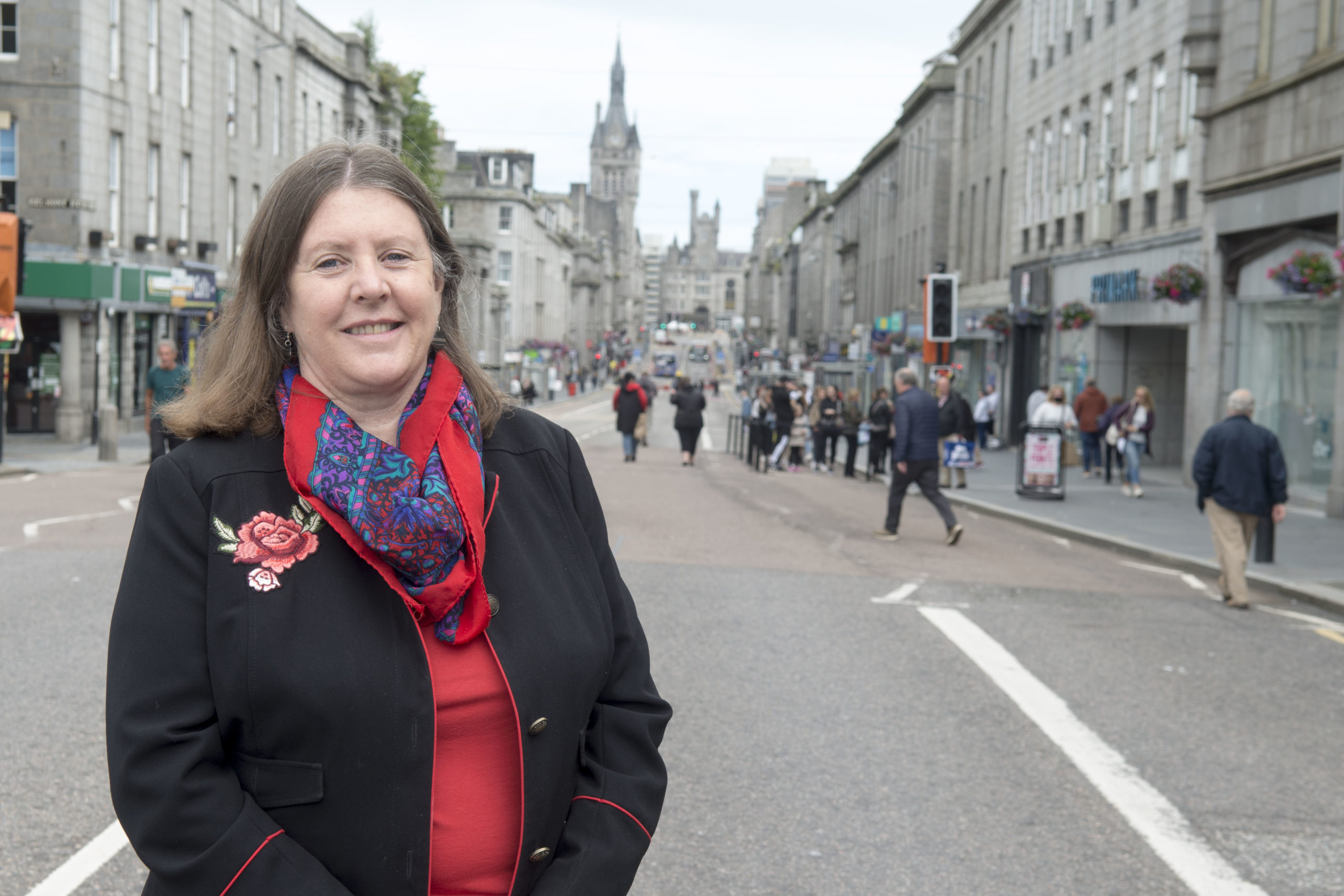 "An integrated, progressive, sustainable transport system for the city is key to our success in tackling climate change, improving air quality, addressing social inequalities and re-building our economy.
"The Berryden corridor project is a necessary intervention to allow traffic to be better managed and our vision of a vibrant, more welcoming city centre to come to fruition."
A Transport Scotland spokeswoman said: "We are absolutely serious about tackling air pollution, but the unprecedented impact of the Covid-19 crisis has to be factored in.
"Where other parts of the UK have paused clean air zones indefinitely, Scotland is making a clear statement of intent by pressing on and has provided a timeline for the introduction of low emission zones."