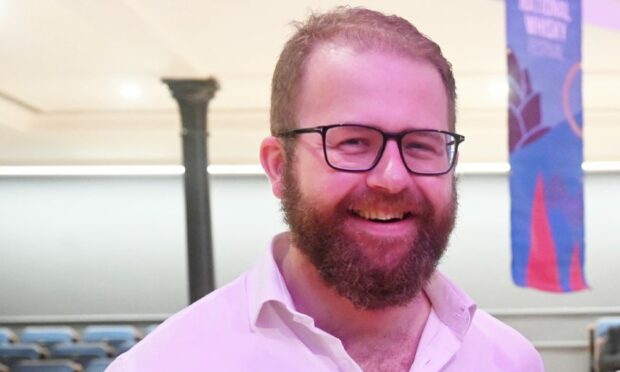 A Granite City council hopeful who once joked about "rough Aberdonian" and "Eurovision reject" sex workers has branded attempts to bring up his past as "desperate".
Michael Kusznir has come under fresh criticism for his years-old articles – which he previously publicly apologised for – as he announced he'd stand in May's Town House election.
The Conservative was shamed for what he described as "tongue-in-cheek" explicit pieces about sex work and dating while studying at Aberdeen University.
The comments, published on student website The Tab, first came to light in 2019 when the solicitor was seeking election as one of Scotland's last MEPs.
Then and now, as he seeks a council seat for Torry and Ferryhill, he told The P&J the online posts "do not represent my views".
Council hopeful Michael Kusznir: 'I apologised. I stand by that'
The pieces, including a "guide to escorts", were blasted as misogynistic by political opponents in the weeks before the European election.
And the criticism has come even earlier in this campaign, with opposition rushing to bring the "disgusting" content back to the fore after Mr Kusznir revealed his intention to reclaim a Torry and Ferryhill seat for the Tories.
🗳 ANNOUNCEMENT 🗳
Thrilled, delighted *all the adjectives* to have been selected by @Aberdeen_Tories members to fight Torry Ferryhill for @ScotTories 👇 Vote @ScotTories #1 on May 5th!#heretoserveorganisedtowin pic.twitter.com/KNhUQaNAhk

— Michael Kusznir (@Kusznir_M) January 25, 2022
One article penned in 2014 noted that "the creme de la creme of Aberdeen's escort service are just a Google search away" and "with advancements in technology, you no longer have to physically trawl the docks" to solicit sexual services.
On the Aberdeen dating scene, Mr Kusznir weighed up whether a "treasure trove of hotties, or a pick and mix of noties" was to be found.
Last night he hit back at his critics, telling us: "I apologised three years ago for these online blog comments from almost a decade ago, and stand by that apology.
"These desperate tactics underline the fact the SNP and Greens have nothing positive to offer Aberdeen.
"Their coalition of chaos threatens up to 100,000 jobs in our energy sector alone, and their hostility towards north-east businesses during the pandemic has made them few friends here."
Opponents call on Conservatives to rethink Michael Kusznir's selection
His fiery defence came as outgoing Torry and Ferryhill councillor Audrey Nicoll – now elected to Holyrood – called on Tory party bosses to drop the "disgraceful individual".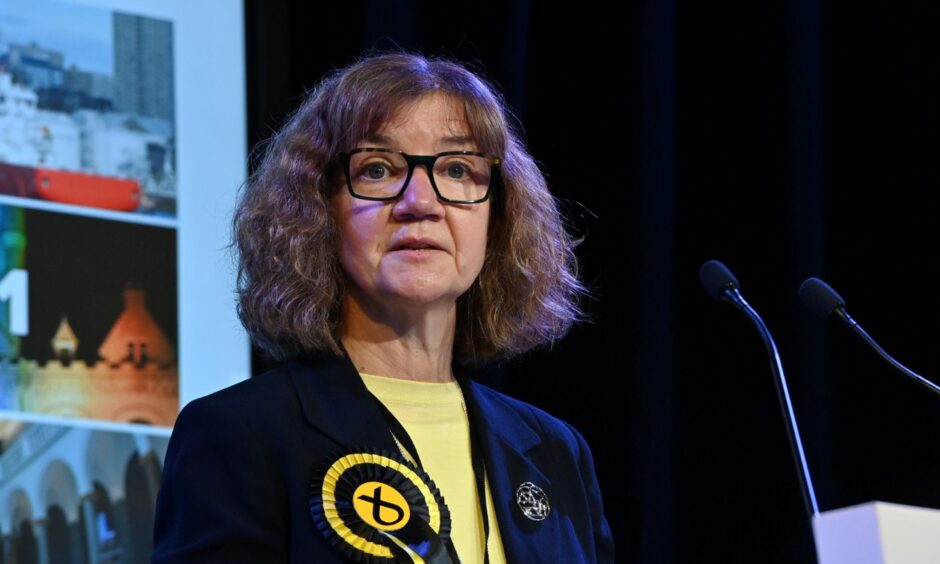 The SNP's Aberdeen South and North Kincardine MSP told The P&J: "It won't shock anyone to find out that the Tories are looking to replace their last candidate – convicted sex offender Councillor Donnelly – with Mr Kusznir, who has previously made some absolutely disgraceful comments about prostitutes and escorts in Aberdeen.
"These are women who in the majority of instances may be vulnerable, and should not be publicly shamed or mocked.
"Mr Kusznir has referred to women as "rough Aberdonian", and others as from "far flung parts of the European Union", which just shows the type of views he holds about both women and our European neighbours, many of whom have chosen to make Scotland their home."
Mrs Nicoll was joined in her condemnation by Aberdeen and Aberdeenshire Greens vice-convener, Guy Ingerson, who said Mr Kusznir's selection was "frankly outrageous".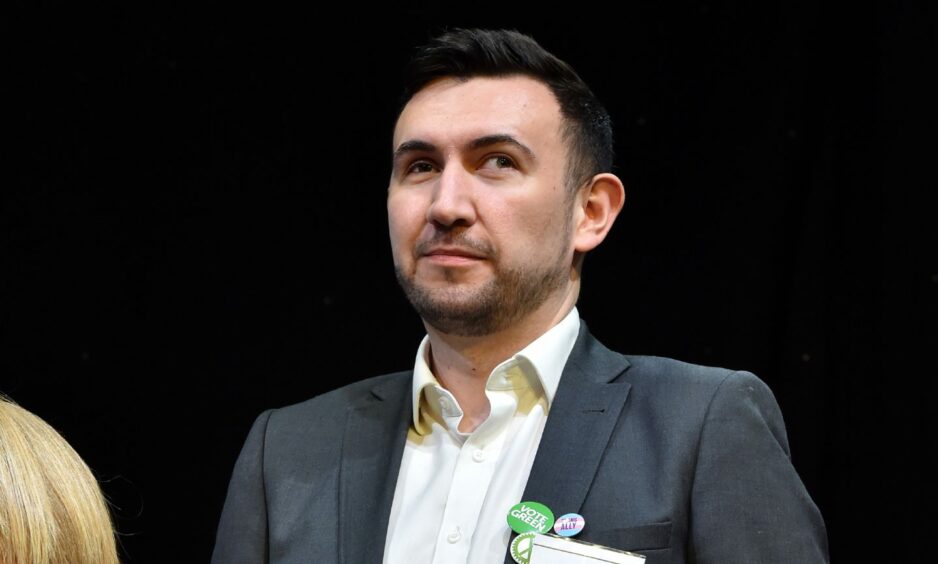 His party is eyeing a number of city wards with renewed enthusiasm after last year claiming their first north-east Holyrood seat in more than a decade.
Mr Ingerson added: "With the rise in awareness of misogyny, such as after the death of Sarah Everard down in London, it is more important than ever that the women of this city can have confidence in political parties and representatives that may be elected."
Torry and Ferryhill no stranger to council controversy
The Tories won one of the four spots representing Torry and Ferryhill at the ballot box in 2017 but current councillor Alan Donnelly later resigned his party membership after being convicted of sexual assault.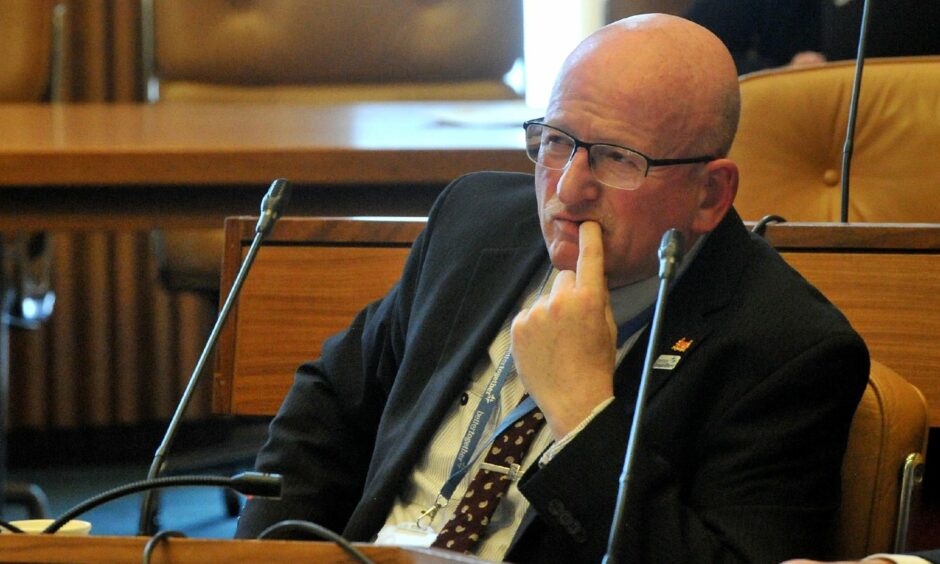 The former deputy provost remains an independent and last year vowed to defend his seat, in an area of southern Aberdeen expected to be hotly-contested by all this spring.
However, when approached for comment Mr Donnelly wavered – citing a lack of trust of the police, a major partner in a lot of council work, for his new-found hesitancy.
He still maintains his innocence, having been found guilty of sexual assault at trial.
Whether or not Mr Donnelly stands, Mr Kusznir is hoping to take back one of the four seats for the Conservatives.
However, the estranged Conservative was quick to defend his potential challenger, claiming attitudes around language and boundaries had changed since the articles were written.
"There has been a full-frontal attack on freedom of speech, where people are now afraid to have an opinion," he added.