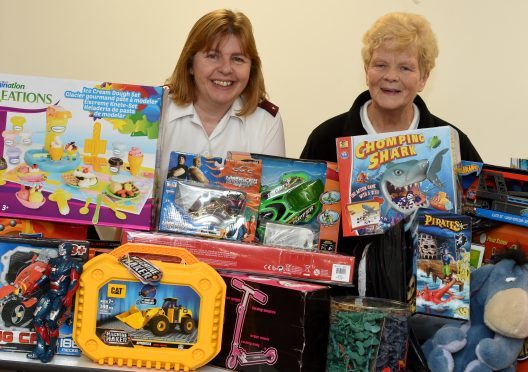 The sight of presents under the tree on Christmas morning can be a treasured memory for young and old.
But for many families, the pressures of providing a day to remember lead to an anxious and stressful festive period.
For many years now, the Salvation Army has been taking in donations and distributing them to needy families across the north-east.
And with the recent downturn in oil and gas, this year the charity have experienced a surge in demand for gifts.
Yesterday, the basement room of the Citadel on the Castlegate was packed with black bags filled with toys and games, ready to be handed over.
Helen Froud, commanding officer at the citadel, said the charity had been "overwhelmed" by people's generosity.
"But we are also overwhelmed by need," she said.
"There's donations here that we know we will still be handing out well into the new year.
"We know there will be social workers, teachers and GPs who refer us families who have missed out.
"Over the past year it has become clear just how many more families are finding themselves in difficulty.
"We don't think it's our job to judge, we also think it's not the children's fault the family has found itself in hard times."
The charity has said there are about 150 families who will benefit from its Christmas appeal.
Each family is given three unwrapped presents to ensure parents know what they are giving their children.
"We see ourselves as being partners with the parents, and are here to help them top up," Ms Froud added.
"I think it means they have dignity, that's what we are aiming for.
"They can provide for their families themselves if they are given a little bit of help and encouragement. We don't think anybody should be written off."
The charity takes donations of food throughout the year.
In particular, any tinned or packed food which can be spared can be handed in to the Citadel.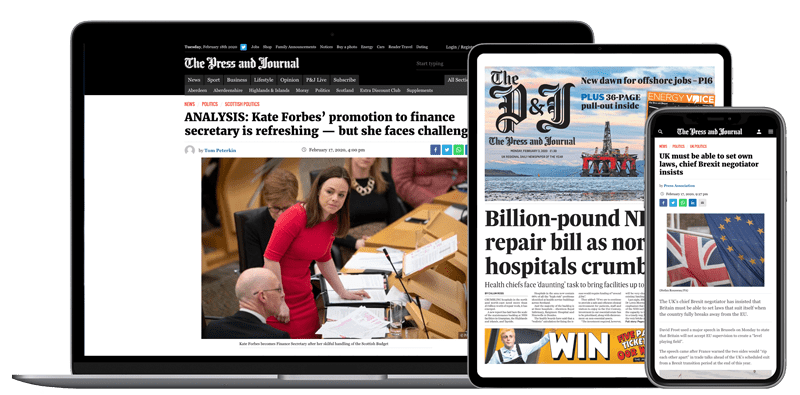 Help support quality local journalism … become a digital subscriber to The Press and Journal
For as little as £5.99 a month you can access all of our content, including Premium articles.
Subscribe