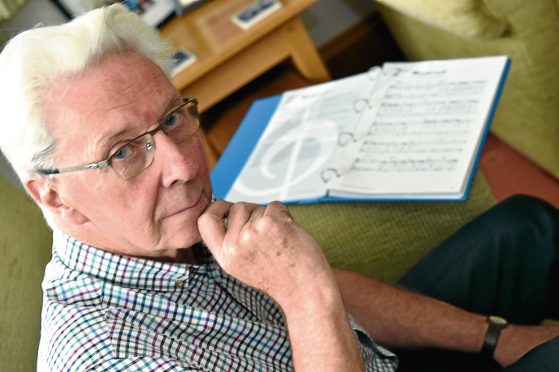 The former music tutor of pop legend Annie Lennox has accused council officers of "ignoring tradition and history" as the fight escalates to save extracurricular lessons at Aberdeen Music Centre.
Neil Meldrum, who has taught some of the region's most talented youngsters, insists 60 years of hard work could be "consigned to the bucket" if the lessons are lost permanently.
Music instructors and council officials are currently involved in negotiations to try to thrash out a solution to a pay row.
Campaigners take to the web in fight to save Music Centre bands
But meanwhile, lessons for the city's youth bands have been put on hold.
The impasse centres on a new working-time agreement for tutors, who have been asked to share the workload, so the local authority does not have to pay overtime, as it aims to save £48,000.
But tutors have slated the changes, and parents are worried that they will have a detrimental effect on the progress of their children.
Mr Meldrum, who worked with chart-topping Aberdonian Ms Lennox, regularly comperes shows put on by the music centre's bands.
He said: "I started teaching in Aberdeen in 1967 and I know there had been music centre ensembles in the city for many years before that.
"It saddens me that officials are choosing to ignore a tradition and history which upholds all the principles of the Curriculum for Excellence, which these same officials are obliged to follow and support.
"I am not alone in remembering the days in the 1950s and 1960s when outstanding young people were able and willing to benefit from the expertise of the early instrumental teachers," added Mr Meldrum. "It is incumbent on the present officials and councillors to make sure that over 60 years of work is not consigned to the bucket."
He added: "The sad thing is we've had this situation at least twice before. They've tried to cut the whole service before, but that didn't work.
"I don't think the people at the council realise just how much the parents support the service and the strength of their feelings.
"The people trying to push this through don't understand the benefits of music. The knock-on effects for children learning to play an instrument in an ensemble are accepted worldwide as hugely positive."
A city council spokesman responded: "Negotiations resumed after the summer break and are ongoing. We cannot comment further at this stage."