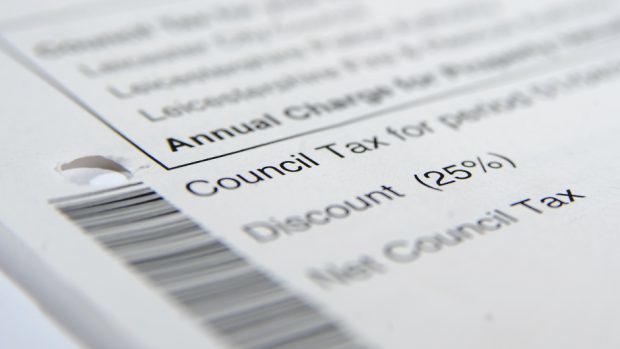 Council tax dodgers across the north of Scotland have left local authorities almost £130million out of pocket, new figures have revealed.
Aberdeen, Aberdeenshire, Moray and Highland councils are currently seeking between them to recoup £128,946,280 of unpaid tax to fund vital public services such as schools, roads and social care.
The Granite City is down almost £52million – the equivalent of the authority's road repairs budget for 25 years and more than enough to cover major projects such as the art gallery refurbishment.
It comes at a time when the authority is aiming to save £125million over the next five years and reducing staff numbers.
The outstanding sum is around four times what the council is putting in to the bypass project this year, five times the investment in city centre regeneration and enough to pay for the construction of the new Stoneywood primary school almost six times over.
Last night Aberdeen City Council's co-leader and finance convener Douglas Lumsden said: "This is a substantial sum of money for councils across the north of Scotland, particularly at a time when local authority budgets are being cut by the SNP government in Edinburgh.
"Councils must do everything they can to collect all payments that are due, but there is also an onus on individual taxpayers to make sure they are not falling behind.
"Local authorities offer options to pay by instalment, and also provide discounts for those that qualify.
"This income helps to maintain crucial local services such as maintenance, bin collections, schools and care for the elderly – and right now, every penny counts."
In Aberdeenshire, more than £31million worth of unpaid council tax has slipped through the cash-strapped authority's fingers – almost twice the budget for the planned flood prevention scheme in Stonehaven.
Moray Council is down £13.5million, and the outstanding balance for the Highland Council has increased from just more than £30million at the end of the 2013/14 financial year to more than £32million at the end of the 2015/16 period.
Proposed plans to build a new Alness Academy to replace a building which was temporarily forced to close its doors earlier this year because of a flea infestation are expected to cost around £30million.
However, all four local authorities are fighting back against the tax evaders.
Both Aberdeenshire and Moray councils have confirmed that they have a council tax collection rate of around 96%, and a spokesman for the Highland council said it "is taking all steps to improve collections".