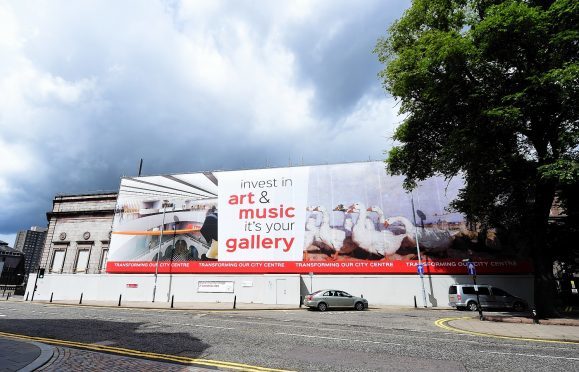 Staff raffle tickets are being sold at the city council HQ in an attempt to close a funding black hole of nearly £7million for the Aberdeen Art Gallery revamp.
Yesterday it emerged that the reopening of the gallery has been delayed for at least a year.
Council chiefs conceded that visitors will not get the chance to see the results of the ambitious £30million redevelopment of the gallery, Cowdray Hall and the Remembrance Hall until "late 2018 or early 2019".
A report to the finance committee on December 1 is expected to provide further details on the delay and potential budget implications.
It is expected that costs are set to rise due to the cost of storing art works not on display elsewhere.
The council has pledged to pay £10million towards the project with that sum matched by the Heritage Lottery Fund.
But the council's search for private sector donations to cover the remaining third has fallen well short so far, netting only around £3.3million.
Now its own employees are trying to drum up more of the cash, offering raffle tickets for £2.
It is not known what prizes are on offer or how much the scheme has raised but it is understood that the raffle was organised by staff themselves.
Opposition SNP finance spokesman Alex Nicoll said: "With nearly £7million still to be raised towards the Art Gallery redevelopment you'd think the council would be looking for ways to leverage significant sums of money.
"Instead hard-pressed staff are being asked to buy raffle tickets.
"I wonder if the next public art installation in Aberdeen will just be a pile of burning cash."
The delay will raise fresh questions about the council's push to secure the prestigious City of Culture status for 2025.
A decision by councillors last week to axe its £150,000-a-year financial support for the Aberdeen Youth Festival was greeted with outrage from big-name performers and cultural chiefs.
Council co-leader Douglas Lumsden said: "This raffle was organised by staff themselves so I think we need to contratulate them if anything.
"Before the opposition start criticising our own staff they should check their facts."
Culture spokeswoman Marie Boulton said: "Current indications are that the contractor will conclude work on site in the first quarter of 2018.
"Following the handover from the main contractor a further fit out programme is required before the collections can be returned and the building is prepared for opening to the public.
"This is an important project for Aberdeen and it is imperative that what will be a lasting legacy for the city is completed to exacting standards."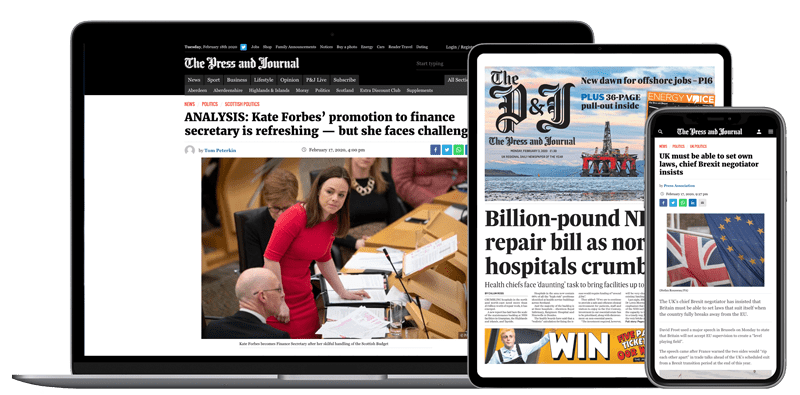 Help support quality local journalism … become a digital subscriber to The Press and Journal
For as little as £5.99 a month you can access all of our content, including Premium articles.
Subscribe