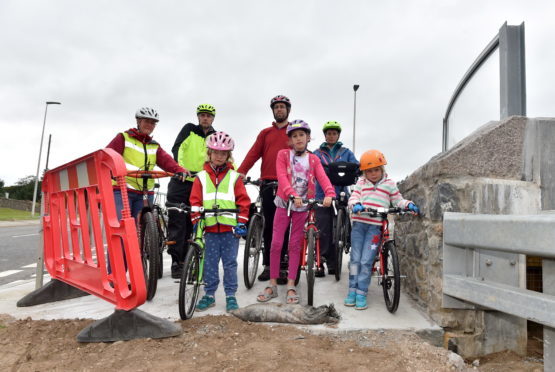 Hundreds of cyclists are planning to ride into Aberdeen city centre this weekend to protest against the "disconnect" and lack of cycle lane provision on the new £745million AWPR project.
Converging outside the council's offices on Broad Street, the Aberdeen Cycle Forum is expecting at least 400 supporters to voice their concerns.
The "peaceful" protest is being organised by the group's spokeswoman Rachel Martin who said it was "unbelievable" that no cycle provision had been included in the project.
She said: "We are disappointed that a lot of money was spent on a new road with no provision for cycling.
"If a segregated path had been included in construction, then this could have provided a direct and safe route for cyclists to go from Deeside Way all the way to the airport and beaches north of Aberdeen.
"I can't believe that in 2018 a road is being built without cycle provision – it is a huge oversight."
The Press and Journal reported last month on the unfinished path linking the Deeside Way where it crosses the B979 Milltimber to Maryculter road and spoke to cyclists who said the path had been "forgotten" during the construction of the multi-million-pound project.
Last night, Mrs Martin agreed that the new road has made conditions worse for cyclists using the Old Railway Line.
She added: "New roads should definitely not be detrimental for people using active travel as transport.
"There just doesn't seem to be much thought for cyclists at all – there is still an unfinished, muddy path on the Deeside Way – and it is a complete disconnect in planning."
The demonstration is due to take place at noon on Sunday outside Marischal College and will coincide with the GoNorthEast Road Festival taking place on the new AWPR road at Milltimber.
The road has yet to open to traffic, but this weekend it will be accessible to cyclists who have signed up for the ticketed cycle between the Craibstone Park and Ride and Milltimber.
A spokesman for Transport Scotland said the AWPR, once opened, would "improve air quality" and reduce traffic volume in Aberdeen City.
He added: "It will make pedestrian and cycle travel around Aberdeen easier, safer and a more enjoyable experience.
"Traffic on the existing A90 between Balmedie and Tipperty, for instance, will reduce significantly – by 97% – ensuring this route is safer for cyclists.
"In addition, a new footpath and cycle route will be created using an existing underpass at Balmedie to provide a grade separated link for cyclists."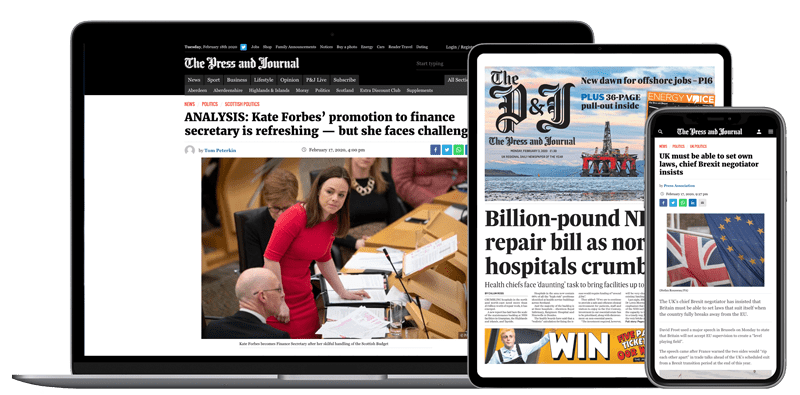 Help support quality local journalism … become a digital subscriber to The Press and Journal
For as little as £5.99 a month you can access all of our content, including Premium articles.
Subscribe