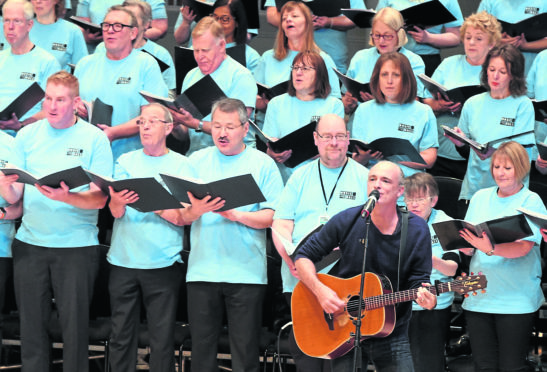 One of the north-east's most cherished concert halls opened its doors again at the weekend with a celebratory singalong led by a Scottish music superstar.
Aberdeen Music Hall last hosted the public in early 2016, before closing its doors for a massive £9 million revamp.
The curtain was finally lifted on the overhaul on Saturday, with thousands of people visiting the 19th-century institution to glimpse its new look.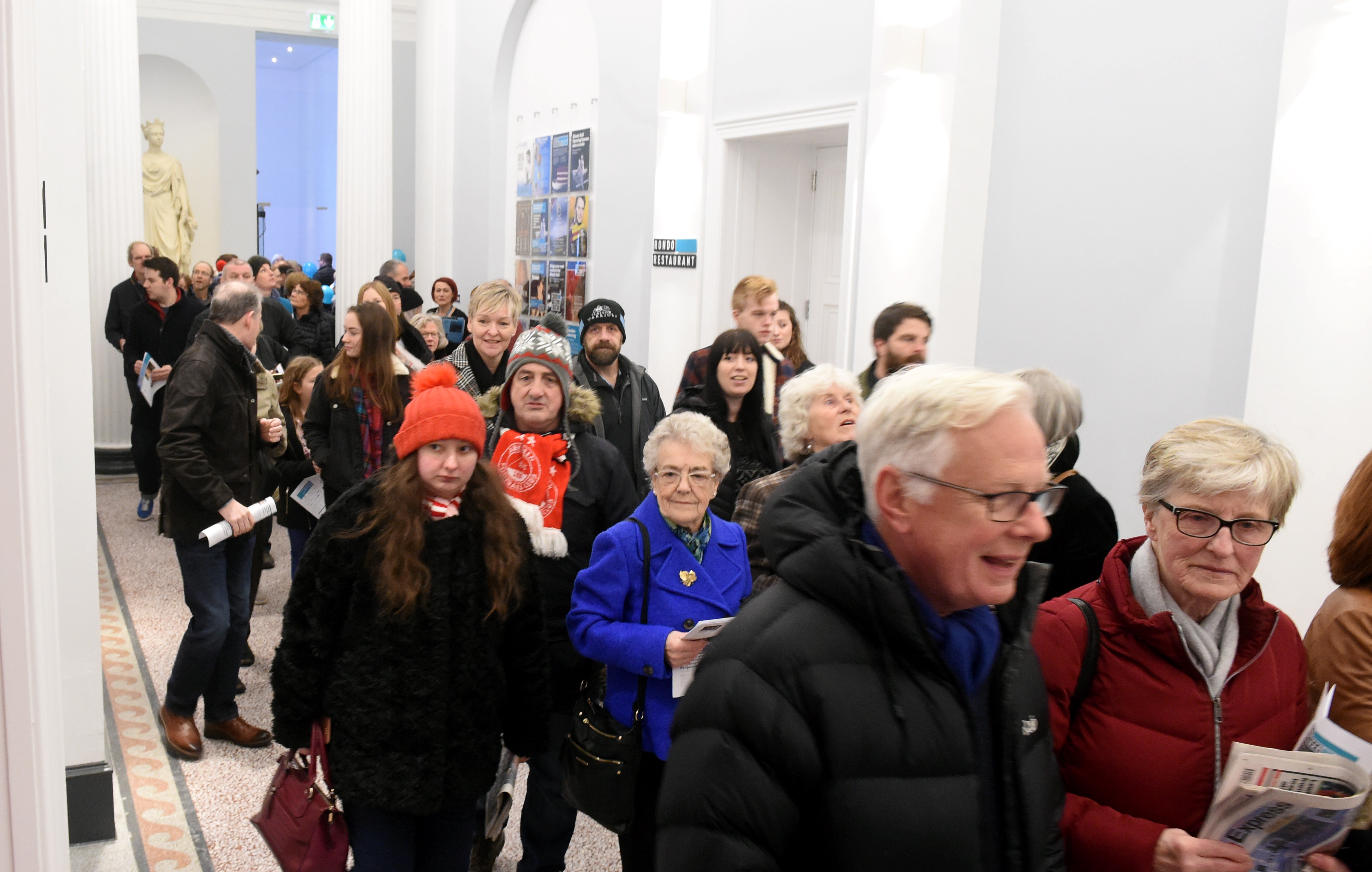 Among those admiring the changes was Travis singer Fran Healy, who performed a special version of one of the band's most famous anthems, Sing.
Mr Healy received hearty backing from the 80-strong Music Hall Community Choir, which was formed last September as preparations for the reopening took shape.
The songwriter responsible for such hits as Why Does It Always Rain On Me? and Writing To Reach You later described his love of the historic venue – and of performing in the north-east.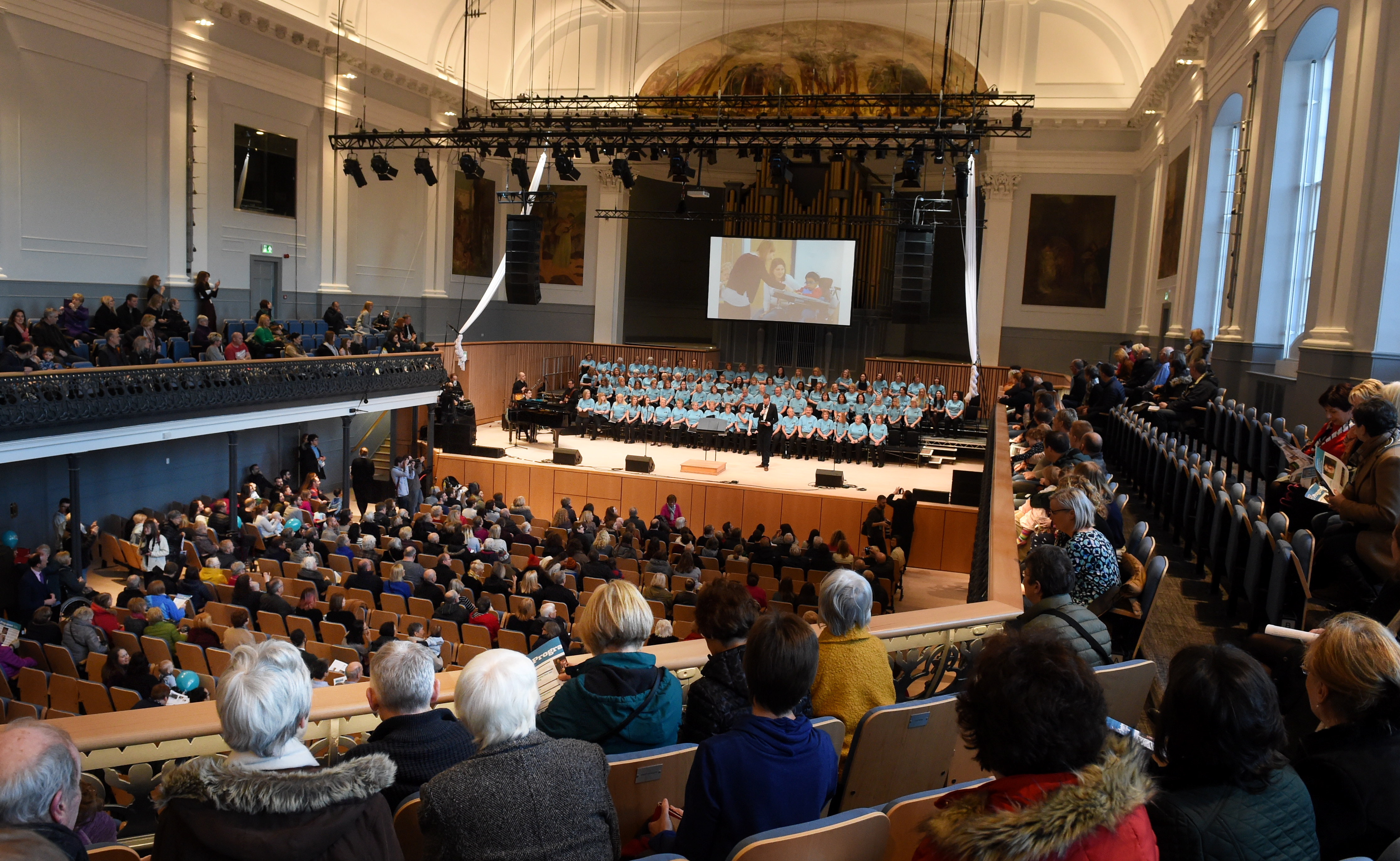 He said: "We have been playing here since 1997, and the city is special to me.
"I have memories of playing football in the dressing room at the Music Hall, and it was outside this venue when we were first really mobbed by fans after becoming popular.
"I was super flattered when asked to be part of this, when you sit at the end of your bed writing songs you never expect they will resonate with people in such a way."
Following the event, Mr Healy jetted off to Dublin where he performed with Travis last night. But he revealed that the band hopes to tour a new album next autumn – and indicated that he would relish the chance to return to the Music Hall at that time.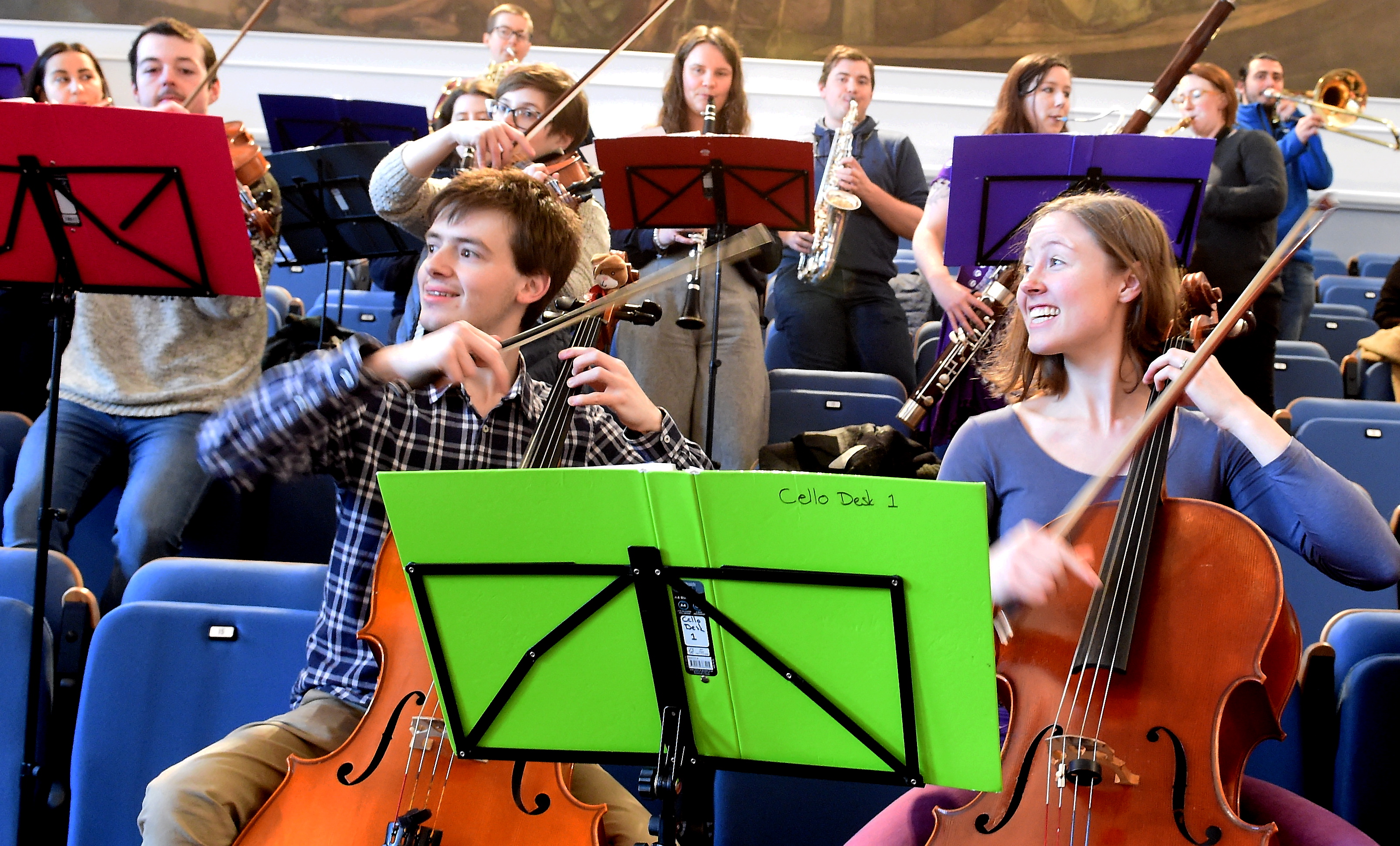 Crowds who braved the chill to line up along Union Street ahead of the reopening were kept entertained by the Nevis Ensemble orchestra, who performed on the venue's famous granite steps.
The sound of passing drivers beeping their horns alongside the upbeat tunes added to the celebratory atmosphere.
Inside, a smell of fresh paint clung to the air as performers tuned their instruments, gymnasts practised all manner of contortions on ropes hanging from the ceiling and staff performed some last-minute hoovering ahead of the grand re-opening.
Aberdeen Performing Arts (APA) chief executive, Jane Spiers, said the two-and-a-half year refurbishment was an "incredible journey".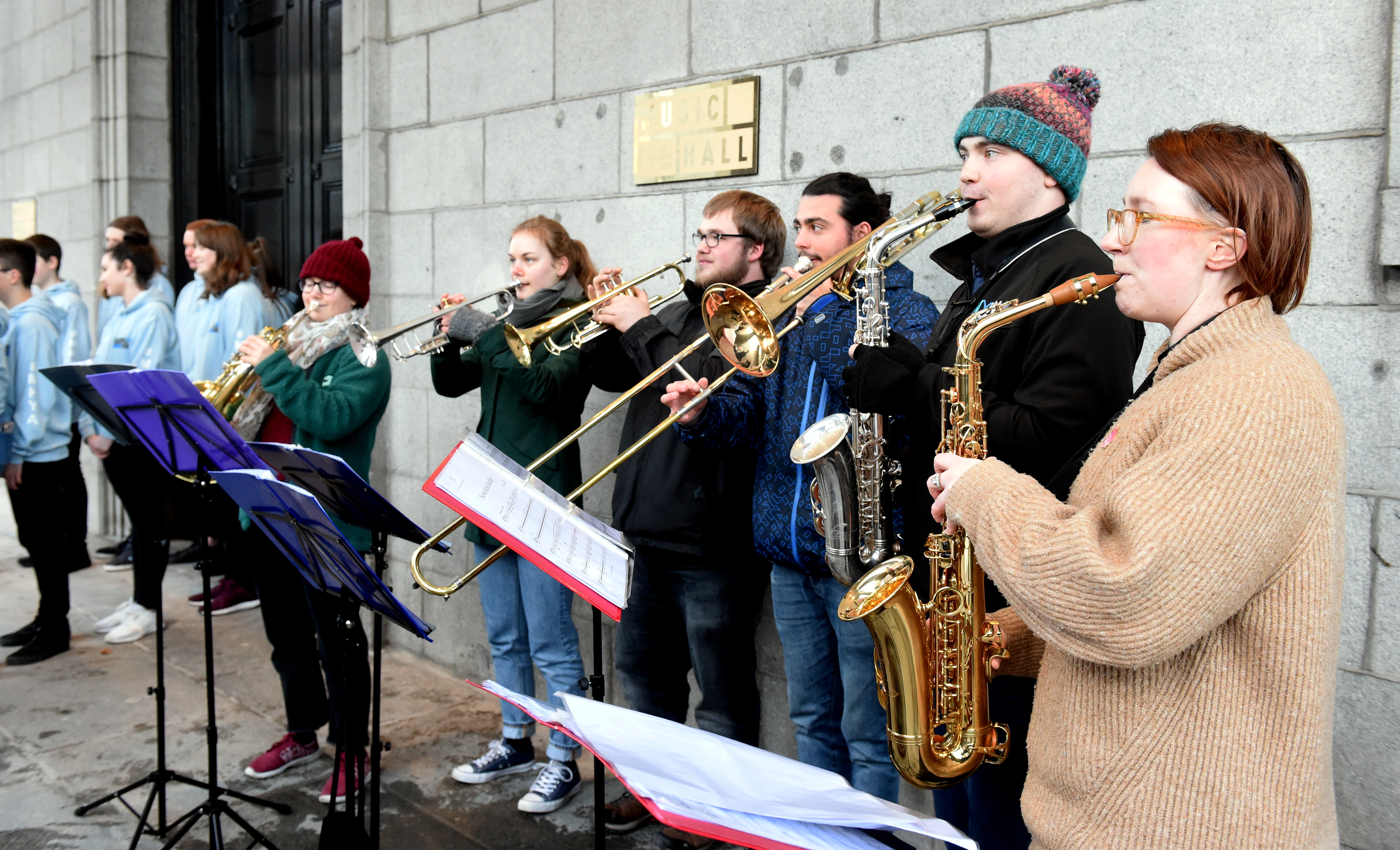 She acknowledged that the hectic activity in the last few days had represented a "race to the finish line" – as the building was only handed over to APA on Thursday afternoon and it received its theatre licence at 4.45pm on Friday.
Throughout the rest of the day, various local performers filled every nook and cranny of the building and delighted visitors by showcasing their talents.