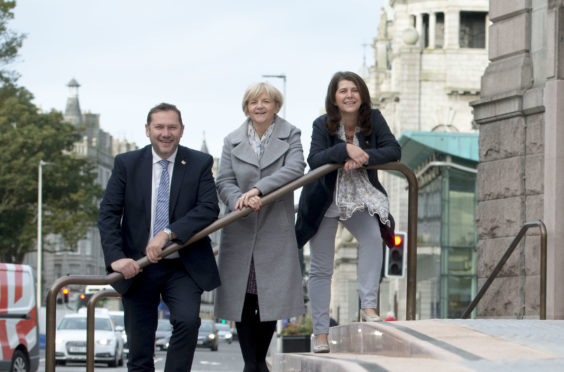 A £10million backer of the Aberdeen Art Gallery redevelopment has praised the "inclusive" design of the project.
The National Lottery Heritage Fund Scotland pledged a third of the initial cost of the refurbishment, which has since risen to £34.6m.
The charity's director, Caroline Clark, said: "It is tremendously exciting to see the redevelopment of Aberdeen Art Gallery nearing completion, opening up access to its amazing collection in this beautiful building.
"I applaud the inclusive approach the gallery has taken."
Access has been improved from Schoolhill with the construction of a new wider footway and plaza.
A lift has also been installed in the gallery, saving those with restricted mobility from having to use the goods elevator as they did before and access to toilets on all floors.
The refurbishment has also improved provision for breastfeeding mothers, those with sight or hearing loss and will launch dementia friendly-events and quiet times without loud announcements or large group bookings.
Work has taken far longer than first thought with the 130-year-old A-listed building expected to reopen on November 2.
It was supposed to be finished in 2017.
Aberdeen City Council's culture spokeswoman Marie Boulton said "Prior to the redevelopment project, Aberdeen Art Gallery fell short of meeting the needs of all our visitors.
"By dramatically improving access and visitor facilities, we now have a welcoming and inspiring public building which will exceed the expectations of all our visitors."