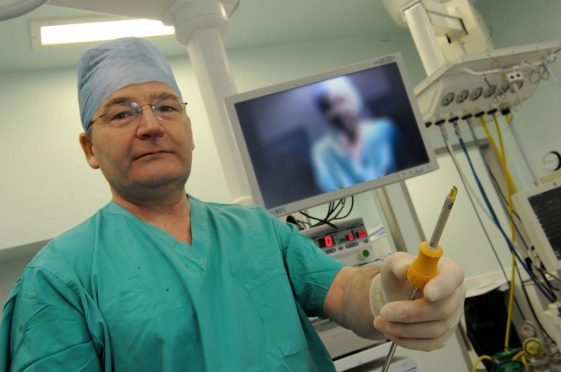 After winning a bitter dispute with his former bosses, the Queen's former surgeon has received a top honour.
Professor Zygmunt Krukowski spent 12 years as the royal physician, and also worked at Aberdeen Royal Infirmary for more than two decades.
He has been named a Lieutenant of the Royal Victorian Order (LVO) in recognition of his work.
Last month the 71-year-old was awarded a six-figure pay-out after taking NHS Grampian to a tribunal over unfair dismissal, claiming the health board tried to discredit him for speaking out about patient safety.
The Crimond-born professor said  his new honour "confirms" the support he has had from the royals.
"It was very nice to get my letter from the Queen," he said.
"It confirms the support I have had from the royal household over the last few years.
"It is always very welcome to get the honour.
"Like most people, I am incredibly impressed by the Queen and she a great talent of putting people at ease. She's also still riding horses every day which is amazing.
"I would've liked the chance to celebrate this with my family but we can't really do anything just now."
Balmoral Estate workers William Jones, Cameron Ormiston, and Syliva Ormiston were named Members of the Royal Victorian Order (MVO).
And Carol Kinghorn, Lord-Lieutenant of Kincardineshire, and Dr Monica Main, Lord-Lieutenant of Sutherland, were named Commanders of the Royal Victorian Order (CVO).