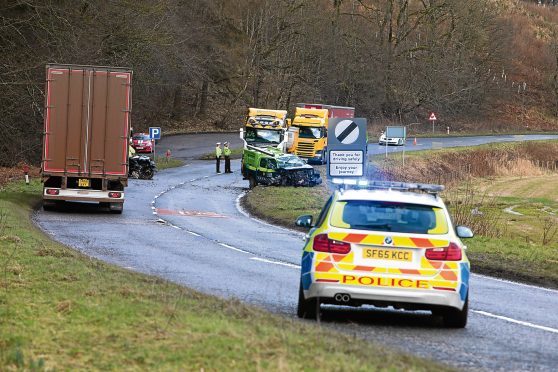 Drivers across the north-east still see speeding, dangerous driving and reckless behaviour behind the wheel as acceptable, a new study has shown.
Aberdeenshire Council, along with police chiefs and NHS Grampian, has published a draft of a new road safety strategy in an attempt to slash the number of fatal and serious accidents on local roads.
The report reveals collisions in Aberdeenshire cost the region £80million every single year in emergency response, road closures and medical and insurance costs.
The joint taskforce's aim is to completely eradicate fatal crashes in the area and reduce the number of incidents which leave casualties with serious and life-changing injuries.
Although the number of people killed on the roads is steadily declining – 17 people died last year, a 50% drop on averages taken a decade ago – the rates of serious injuries remains the same.
The local authority's road strategy boss, Mark Skilling, has warned drivers in Aberdeenshire need to take responsibility if routes are to become safer.
He said: "It is apparent that there is a perception within our communities that Aberdeenshire is a place where there is a significant proportion of the driving age population who see speeding, dangerous driving and wider reckless road-based behaviours as acceptable."
The new strategy – which will be presented to the north-east infrastructure committee for approval next week – includes a host of actions to crack down on reckless driving.
Motorcyclists are particularly at risk on the roads and police intend to renew Operation Zenith which aims to educate bikers and reduce speeding.
A new plan to use mobile speed traps will target accident blackspots and respond to community concerns about stretches of road where drivers are seen acting dangerously.
Officers will visit older drivers and their families to warn of a "loss of driving skills" and road safety classes in schools will be reformed.
Elsewhere, the council will make a fresh push to promote cycling as an alternative to driving and encourage newly-qualified drivers to consider advanced driver courses.
Finally, the local authority is considering 20mph speed limits as the default in all major settlements. The report says officers will consider making 30mph zones "the exception".
The proposals have been welcomed by national road safety charity Brake.
Brake campaign director Jason Wakeford said: "Recent figures show there was  an increase in fatalities on Scotland's roads last year.
"It's encouraging to see the council taking a proactive approach to improving road safety but we believe the UK as a whole must strive for a vision of zero deaths."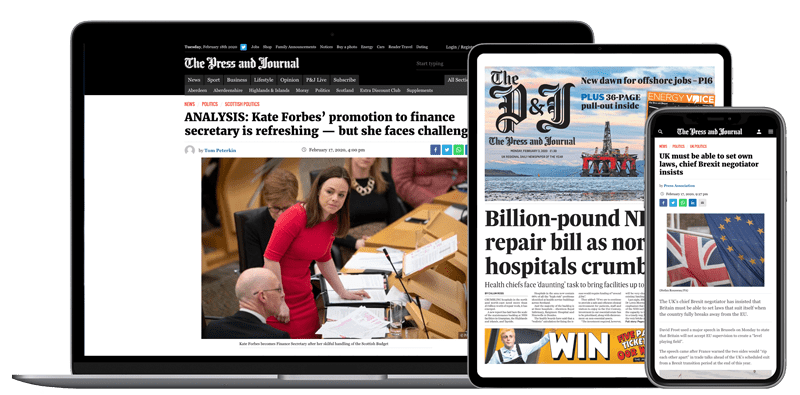 Help support quality local journalism … become a digital subscriber to The Press and Journal
For as little as £5.99 a month you can access all of our content, including Premium articles.
Subscribe