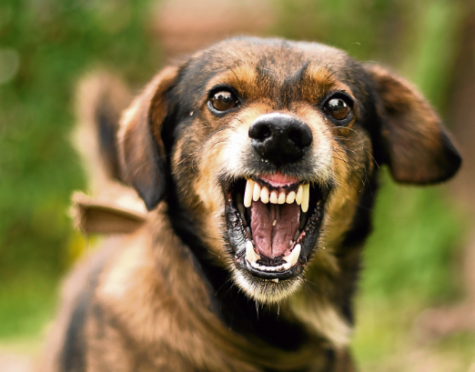 Reports of dog attacks in the north-east more than doubled last year, with postmen in Boddam and Peterhead among those savaged.
Young children were also bitten by canines in at least two of the 20 cases recorded by the local authority in a worrying 2017.
According to the official figures obtained by the Press and Journal the number of attacks are significantly up on previous years, with just nine incidents reported in 2014, 11 in 2015 and nine in 2016.
Earlier this week Peterhead woman Carolyn Reid admitted being in charge of a dog that bit a nine-year-old girl as she rode her scooter in the town, leaving the child with a bleeding leg wound.
The 53-year-old pleaded guilty to a charge under the Dangerous Dog Act and will learn her fate and that of her Yorkshire terrier Lhasa-Apso mix next month.
Aberdeenshire Council said it believes the increased number of reported incidents reflects public confidence in the powers of the council and police to crack down on dangerous dogs and their owners.
Its head of economic development and protective services, Belinda Miller, said: "Any incident of this nature is of concern, but measures are in place to try and reduce irresponsible dog ownership.
"Where incidents do occur, appropriate action is and will be taken.
"It is important to stress that the vast majority of dog owners behave responsibly and ensure appropriate control of their dogs.
"The council works with local communities and groups to promote responsible dog ownership and our approach is always to stress education as well as enforcement."
She added: "A number of factors can have an effect on annual totals.
"Increased awareness of powers available to the council can cause the number of reports to go up.
"In addition, there is improved liaison with Police Scotland which may also be adding to the number of incidents handled by the council."
Peterhead North and Rattray councillor Anne Allan is a member of the Buchan Community Safety Group and admitted she was "surprised" by the rise in incidents.
Mrs Allan said: "I am surprised at the variance of the figures over the past few years, but given the number of dogs in Aberdeenshire, this is a very small percentage.
"By far the majority of dog owners are responsible and take care that their dog is well controlled.
"The council works in our communities to promote responsible dog ownership, but on the rare occasions when needed, they have enforcement powers they can use."
Scottish SPCA chief superintendent Mike Flynn said any dog, regardless of its breed, could be aggressive as a result of "an owner's lack of training or through deliberate encouragement of bad behaviour".
"It is ultimately the responsibility of the owner to ensure their pet is kept under control at all times," he said.
"The Control of Dogs Act 2010 makes it an offence for a dog to be out of control in a public or private place."