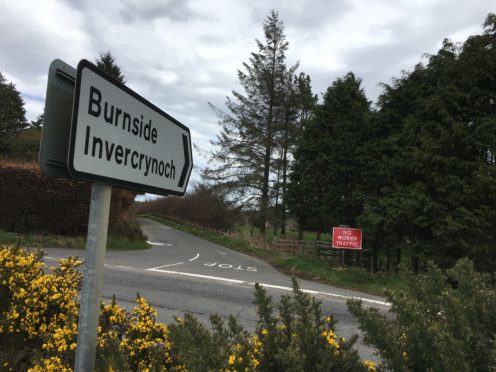 Council chiefs are preparing a repair bill for roads and bridges that have been "trashed" by heavy AWPR construction vehicles since the bypass project began.
The full cost for repairs is not yet known, but is expected easily to run to millions of pounds.
Aberdeenshire Council is now in discussions with the consortium building the £745million project to try and agree "appropriate" compensation for the cost of fixing rural roads and bridges.
Frustrated councillor Colin Pike said he feared Aberdeen Roads Limited (ARL) was disputing its liabilities, with a protracted dispute on the cards.
And he said he had witnessed large construction trucks ignoring signs barring works traffic on roads near Maryculter, something denied by the contractors.
The damage was "inflicting unnecessary suffering" on the area, Mr Pike said, adding: "Some roads have been trashed."
"Whilst the AWPR Construction Joint Venture and the Council have performed some repairs – there are still many works outstanding which are subject to negotiation.
"I am firmly of the opinion that whilst the AWPR will bring many benefits to the north east, the construction joint venture are stalling on any further repair works, possibly disputing their contractual obligations and that this may go on for some considerable time.
"It is inflicting unnecessary suffering to residents and businesses alike and I suspect that this is replicated across the route and affects both Aberdeenshire and Aberdeen City Councils."
Mr Pike added: "I have no doubt that the bill for these repairs will easily run into millions of pounds.
"We can't have council tax payers or the council paying for this as they are not liable. The whole process needs to be more transparent."
In March transport chiefs pushed back the completion date for Aberdeen's long-awaited bypass to late autumn.
The fresh delay to the £745million Aberdeen Western Peripheral Route (AWPR) was blamed on recent cold weather and Storm Frank in December 2015, as well as the collapse of construction firm Carillion in January.
The remaining partners, Balfour Beatty and Galliford Try, are pledged to complete the project.
Confirming that talks to find a settlement had begun, the council's head of roads Philip McKay said: "The AWPR is a massive civil engineering project that has required many thousands of tonnes of materials to be moved around the vicinity of the route.
"Unfortunately, the volume and weight of this traffic has been extraordinary and far outwith the normal traffic loading that our more minor roads are accustomed to.
"This has led to significant damage to some routes and the maintenance costs are greatly above what would be expected for the average cost to maintain these type of rural roads.
"Therefore, Aberdeenshire Council is in discussion with Aberdeen Roads Limited with a view to agreeing appropriate recompense for the repair of these damaged roads.
"A list of the roads which have been damaged will be used to ascertain which bridges are on those routes and inspect for damage over and above normal deterioration since the last condition inspection."
A Transport Scotland spokesman said: "The contractor for the project, Aberdeen Roads Limited (ARL), has confirmed its project team hold regular coordination meetings with the relevant roads authorities.
"It also confirms it has obtained all permissions from Aberdeenshire Council to use the existing road network when required.
"ARL is currently in on-going dialogue with Roads Authorities, but these discussions have not yet concluded."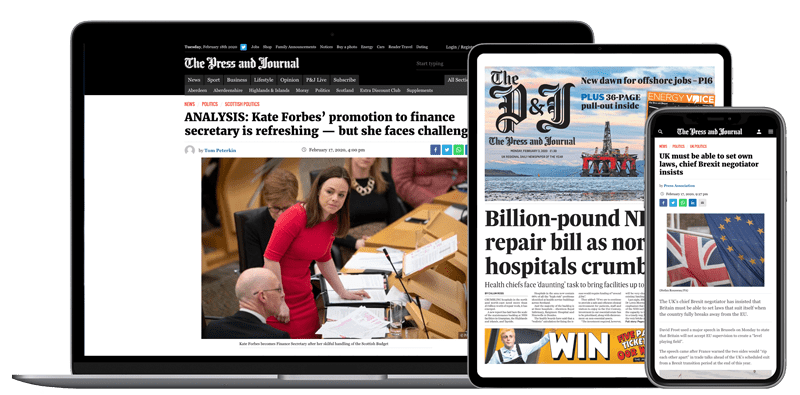 Help support quality local journalism … become a digital subscriber to The Press and Journal
For as little as £5.99 a month you can access all of our content, including Premium articles.
Subscribe