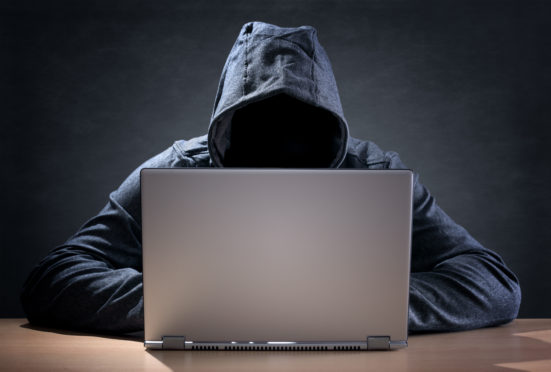 Police are dealing with a a rapidly growing number of sex offences as the culprits increasingly target victims online.
The numbers recorded across Aberdeen and Aberdeenshire have risen from 729 in 2013 to 1,216 in 2019.
The figures, obtained by the Press and Journal under freedom of information legislation, relate to serious matters like rape, the sharing of indecent images of children and public indecency.
The force says such crimes have been under-reported historically, and believes the rise can partially be attributed to more victims having the confidence to come forward.
But the blame has also been placed on an "increasing prevalence of incidents involving a 'cyber' aspect".
According to Police Scotland, these include "online sexual offending and the disclosure of, or threat to disclose, intimate images shared legitimately prior to a change in circumstances or relationships", more commonly known as "revenge porn".
Aberdeenshire East SNP MSP Gillian Martin has led calls for social media apps such as Snapchat to be more tightly regulated and has tried to make teenagers more aware of the dangers of sending explicit photographs.
Responding to the latest figures, she said more needed to be done to "tackle cyber abuse".
She added: "The taking and sharing of intimate photographs without the consent of an individual is simply unacceptable."
The figures also showed there have been 1,031 rape cases investigated by police since 2013, with 607 of those solved.
Last night, a spokeswoman from Rape Crisis Grampian said: "We have noticed an increase in all referrals, both recent and historical and pertaining to various types of sexual violence, in the last couple of years.
"We did observe an increase of referrals that had a cyber aspect to them, whether it meant that perpetrators use the online environment to target survivors or threats of disclosing and actual disclosure of intimate images."
The spokeswoman added: "It would also help to bust the myths around rape and sexual abuse  – such as that sexual violence is about what people are wearing or the perpetrator being a stranger in the bushes, when actually, more often than not, it is someone known to the survivor – so that when someone discloses sexual violence they are believed and taken seriously."
The charity aims to take part in a number of community events this year to raise awareness and contributed to the launch of the Ask for Angela scheme to keep people safe in bars.
Under the initiative, anyone feeling uncomfortable with some unwanted attention on a night out can "ask for Angela" at a bar and be safely escorted out of the building.
A police spokesman added: "After years of under-reporting, the number of crimes with a sexual element reported year-on-year has been increasing recently.
"A proportion of these crimes are non-recent, with victims not being able or ready to report them at the time they occurred or in the intervening period.
"It is positive that victims have confidence in police and partners to report these instances, and the number of reported offences is monitored closely for trends
and patterns."
Last year, it was revealed that the number of sexual crimes reported to police had risen by 8% in Scotland – the highest level on record.
Figures published by the Scottish Government showed a jump of 1,060 reports of sexual crimes  between 2017-18 and 2018-19.
Reports were at the highest level since comparable statistics were first compiled in 1971.
The rise is, in part, due to the confidence of women who feel they can now speak out about crimes.
In Scotland, sexual assault took up the highest proportion of reported crimes in the last year at 38%, with rape at 18% and crimes related to prostitution – the only sex crime for which the number of reports decreased in the recorded year – at 2%.
Historic sex crimes made up 25% of the total reports in 2018-19, with 1,194 having been reported as lewd and libidinous practices, a term only used on crimes committed before the implementation of the Sexual Offences (Scotland) Act 2009.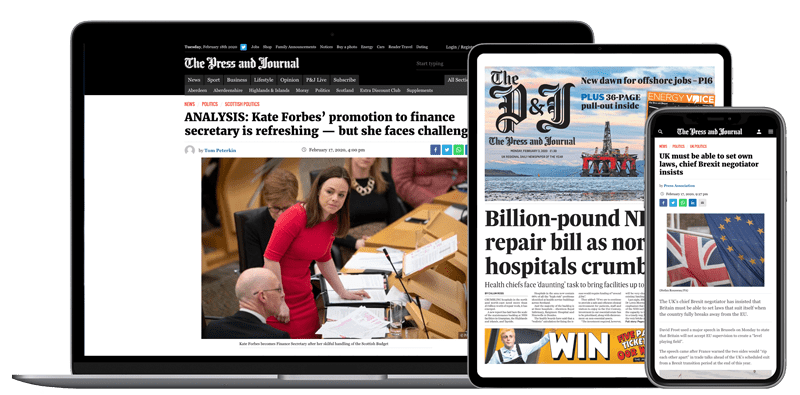 Help support quality local journalism … become a digital subscriber to The Press and Journal
For as little as £5.99 a month you can access all of our content, including Premium articles.
Subscribe