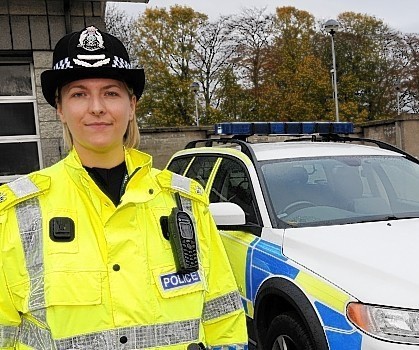 The number of people killed and seriously injured on the roads of Aberdeenshire and Moray has dropped in the past year.
Between April and June 2014, 10 people were killed on roads in the two regions, whilst this year there were six fatalities – a 23.1% drop.
But Superintendent Kate Stephen, of the Aberdeenshire and Moray police division, said six deaths were "still far too many", and vowed to continue tackling road safety through Operation Cedar.
A further 48 people were seriously injured in the same period this year, compared to 58 last year.
The number of road users suffering slight injuries was 89 this year compared to 118 last year – a 24.6% drop.
However, the number of drivers charged for dangerous driving has increased from 51 to 58, while speeding offences went from 900 to 917.
Careless driving offences have dropped from 178 to 136, but seatbelt offences have risen from 75 to 119.
Mobile phone offences have decreased from 125 to 108 – a 17% change.
Supt Stephen added: "It is a fairly positive picture in relation to Operation Cedar, the number of casualties as a result of road traffic collisions has fallen quite significantly.
"In relation to keeping people safe on our roads, this is a key priority for us in Aberdeenshire, given we have the largest network of roads in Scotland to police.
"There is seven specific areas where we focus our attentions and stop and engage with drivers – the A947, the A96, the A90.
"We are not going to become complacent, we are still targeting road users on our roads, and continuing to educate continue to drive down those that are killed or those that are seriously injured on our roads."