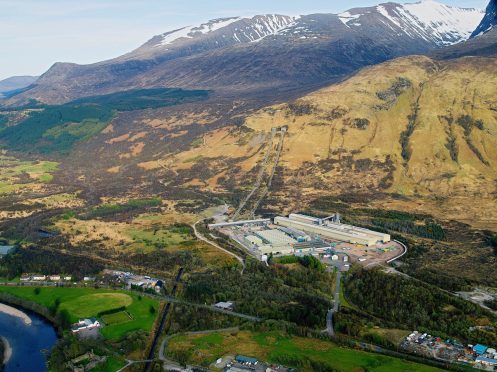 A Lochaber man wants to start-up an aluminium recycling business amid ongoing uncertainty over the future of 150 local jobs at the local smelter.
Robert McClymont, of Kinlochleven, aims to start recycling in the New Year and has just submitted plans for his operation to Highland Council.
The move emerged as the future of the Rio Tinto-owned Alcan aluminium smelter in Fort William remains in doubt, with the mining giant planning to sell it to a preferred bidder.
The operation, which is the last surviving aluminium smelter in the UK, is one of the largest employers in the Lochaber area, supporting 150 people directly and 400 workers in supply chains.
It has operated for almost 90 years but in January the mining and metals group announced a strategic review of its operations.
Mr McClymont, who worked previously at the Fort William smelter and the old Kinlochleven smelter before it closed, said that this ongoing uncertainty which "triggered" his idea.
He said the success of his company would depend on recycling contributions from businesses and households across the region who would also own shares in the business.
Aluminium foil, electric motors and alloy wheels would be used to cast ingots – large aluminium blocks which can be rolled back into a sheet product and used by the likes of the car industry.
Mr McClymont said: "If the smelter goes it's not just the last in the Highlands and Scotland but the whole of the UK, and the only thing left would be this. This would be the only connection to the aluminium industry in the UK."
When asked if his operation would provide jobs for skilled labour in the area, he said: "That's exactly what I would be prepared to do, yes. And who knows, in the future there may be the possibility to go into smelting using more sustainable technologies.
"Obviously it will be very important if they close the smelter. If this took off it could be more than a dozens jobs, but it would be up to the people and shareholders to decide if they wanted to go into primary production."
The location for his business is unclear at this stage but he hopes that he can set up at the site of the old smelter at Kinlochleven.
The company is currently looking for a qualified lab person to grade aluminium/alloys.