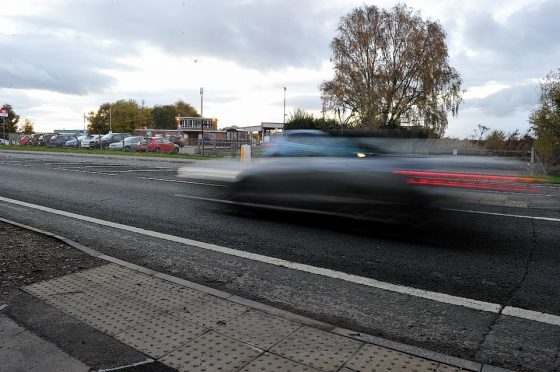 A Forres councillor has raised fears transport bosses will only install a new safety crossing on a busy road once someone has been killed.
George Alexander yesterday urged Moray Council to persuade Transport Scotland into building a new set of traffic lights on the A96 Aberdeen to Inverness road at Forres Train Station.
Work is ongoing to revamp the venue, and local campaigners believe now is the time to create a new crossing linking the terminal to the town.
But Transport Scotland maintains that the area in question is "not dangerous".
The body's planning officer, Ken Aitken, said only one pedestrian had been injured on the road in the last 27 years.
Yesterday, Mr Alexander pleaded with the local authority to intervene and convince the organisation of the need for a new crossing.
He said: "This council should lobby to persuade Transport Scotland to give us a pedestrian crossing at the new railway station, the spot opposite Market Street is where most people will cross.
"Transport Scotland maintains that we have not killed enough people on the road over the last 20 to 30 years, so we can't get those lights.
"But that whole junction is a mess, and it's been a mess since the bypass was built in the 1980s.
"Why do we have to wait until somebody gets hurt to do this?"
Moray Council's transportation manager, Nicola Moss, confirmed that she had been engaged in "lengthy dialogues" with Transport Scotland about the potential to create the crossing.
She added: "We will continue to represent the various views of local people."
About 400 commuters walk to the station every day, but that number is expected to soar by 75% as extra services are introduced in the coming years.
Network Rail is carrying out a massive improvement programme to ready the venue for its next phase.
Transport Scotland says it will assess the possibility of creating a new crossing over the busy trunk route while that work is under way.