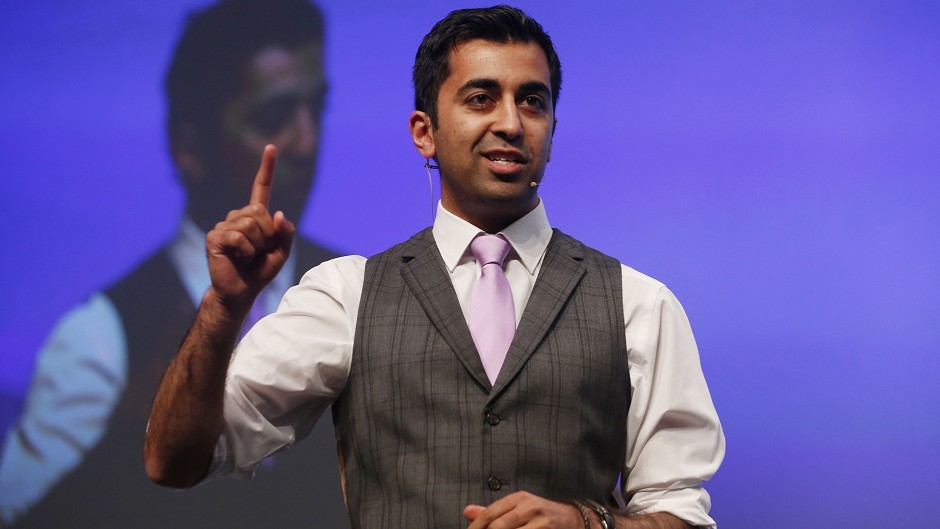 Around £180,000 has been awarded to harbours and ferry operators in the north to improve accessibility.
The cash will go towards various schemes – from lowering check-in desks to installing ship floor plans in braille.
The funding was announced yesterday by Transport Minister Humza Yousaf, with communities across the Highlands and islands set to benefit.
The single largest grant has gone to Shetland Islands Council, which has been given £81,780 to improve accessibility around the local authority's terminal buildings.
Caledonian Maritime Assets Ltd, which owns the ferries and ports operated by CalMac, has also been awarded £49,350 to make various adjustments throughout their network.
Meanwhile a number of changes will be made at Scrabster Harbour with the port trust given two separate awards worth a total of £33,000 to upgrade the terminal doors and ferry walkways, which will be fitted with tactile paving and traffic warning systems.
Serco Northlink Ferries have also been granted £8.500 to lower two check-in desks at the harbour, which they use as a base for sailings to Stromness.
Western Isles Council has also been awarded £5,000 to improve waiting rooms and toilets at their terminals.
Mr Yousaf said: "I'm very pleased to announce the second round of awards from the Ferries Accessibility Fund.
"The first round of applications was a great success, so it's encouraging that more organisations have seen the potential of the awards and applied for funding.
"A wide range of proposals have been approved this time around, including the installation of vessel floor plans in braille, improved walkways and doors at ferry terminals, and improved access to toilets, waiting rooms and other facilities.
"We want Scotland's ferry services to be open and accessible, offering the best passenger experience possible to everyone. Operators already have strict standards to meet when it comes to accessibility but, as we saw with the first round of awards, this fund can help them to go further."