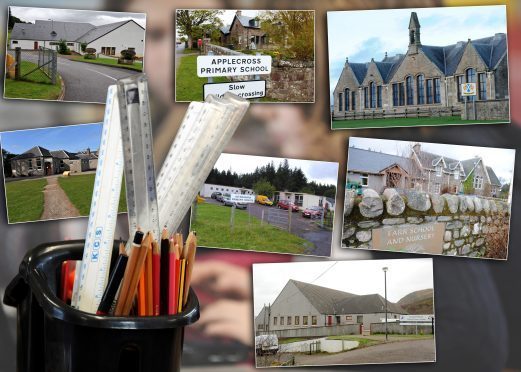 Highland education chiefs have been accused of "completely ignoring" the challenges of the far north in their plans to shake-up the running of local schools.
North, west and central Sutherland councillor Linda Munro has written an open letter to local authority leader Margaret Davidson about the "wholly inadequate" proposals.
The Press and Journal revealed on Friday that head teachers in the Highlands could be asked to start running up to five schools at the same time from this summer.
The local authority is poised to begin rolling out the controversial new "cluster" model from August – and is drawing up plans to eventually introduce it at every school.
Councillors will be asked to approve changes affecting the first 38 secondaries and primaries at an education committee meeting on Thursday.
In her letter, Mrs Munro said parents of pupils at affected schools in Kinlochbervie and Bonar Bridge were "content" with the changes proposed.
However, she added that while she supported the principle of the reforms, she could not accept plans to leave one head teacher running Farr High School, Farr Primary, Altnaharra Primary and Tongue Primary.
She said: "The report completely ignores the extreme fragility and geographical challenges of delivering services in north and west Sutherland despite research in England making clear the smaller, more remote schools face challenges within this system.
"Challenges that will be considerably magnified in the proposed Highland model as management of nursery schools are also to be included in the every growing list of duties to be undertaken by one head teacher and one deputy head teacher, with an allocation principal teachers, but that role hasn't yet been agreed by the unions."
She added: "I ask again that you have the Highland Council education service reconsider the management allocation for the Farr ASG (associated schools group) spread over 513sq miles, with five schools and three nursery schools and its outstanding and growing work with high level ASN (additional support needs) pupils spanning across two counties."
Mrs Davidson said she would discuss the issue with the education committee chairman and head of the service today, before responding to Mrs Munro.
Committee chairman Drew Millar said last week that the new model would help solve chronic teacher recruitment problems, enable head teachers to spend less time in classrooms, and potentially save small, rural schools from closure.