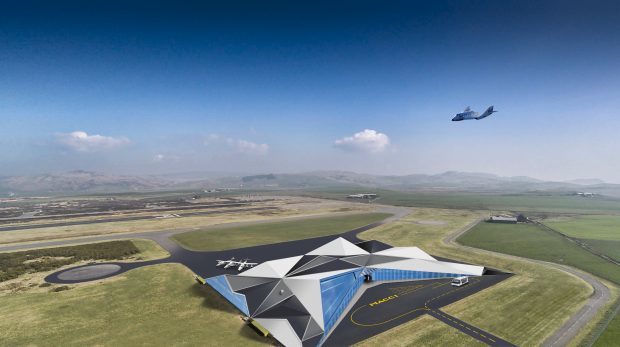 From Dunoon to the moon could be a quicker journey than you think.
A major milestone in the race to site the UK's first spaceport in Argyll has been reached.
And the huge potential for the Highlands and Islands for the creation of commercially viable spaceports has been highlighted.
Leading UK Space science and technology firms QinetiQ and Telespazio VEGA UK have agreed Memorandums of Understanding (MoU) to work with Discover Space UK on investigating the potential for a horizontal launch spaceport at Campbeltown.
The agreements follow discussions and site visits arranged by Discover Space UK to promote the former RAF airbase's suitability for potential space plane launches.
Under the terms of the MOU, partners have agreed to investigate the launch capability at the Campbeltown Spaceport, develop feasibility and business cases as well as engaging with government and other stakeholders to advance the UK space industry.
Tom Millar, Director of Discover Space UK, said: "I am delighted that both QinetiQ and Telespazio VEGA UK are going to investigate the Campbeltown site's potential for becoming a UK Spaceport launch site and would like to thank all those involved in the process so far.
"We strongly believe that the Campbeltown site and indeed the whole Highlands and Islands region offer the very real potential for the creation of safe, affordable and commercially viable spaceports within the United Kingdom."
The Spaceport project is being developed by the UK Space Agency on behalf of the Government UK and the legislation for the development of a UK Spaceport will be contained in the Modern Transport bill that is currently going through parliament.
Originally the designation of a UK spaceport was envisaged to be done through a competition process, however, it was announced in 2016 that instead there would be a licensing regime put in place to facilitate the development of a UK Spaceport.