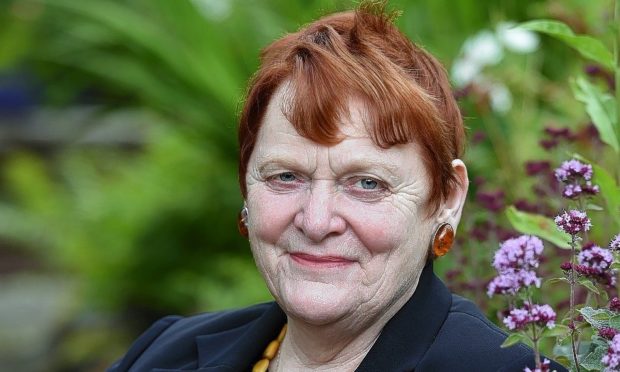 Highland Council chiefs have agreed an escape clause if radical reforms go wrong.
Councillors yesterday ratified an ambitious merger of diverse departments, reducing the authority's traditional five key committees to three.
The move is part of streamlining aimed at improving efficiency in an age of shrinking budgets.
They also agreed to review the success or failure of it in a year's time.
Council leader Margaret Davidson revealed to the Press and Journal that her own position would be part of that process.
At a full council meeting in Inverness, SNP opposition members challenged the pace of change, calling for a deferral to consider the implications and new committee structure in more depth, but were voted down.
The new committees are "resources," "people" and "places" – replacing the former strategic committees of resources; community services; planning, development and infrastructure; education and children's services, and partnerships and communities.
After much debate, members agreed that the names of the new committees would be finalised later.
Councillor Davidson described the moment as an "opportunity to re-energise" while warning of yet tighter budgets ahead.
She called for an urgent summit to fully brief colleagues on the implications of the new set-up.
The opposition SNP group was left fuming after securing only two of 17 appointments agreed yesterday to various organisations associated with the council – fewer than the smaller Tory group, which is also in opposition.
Nationalist councillors got roles on Highland Opportunity Ltd and Comunn na Gaidhlig Ltd.
But group leader Maxine Smith complained that the administration "provided no evidence in support of their nominees while our group had prepared CVs but were never asked for them."
Party colleague, new Sutherland councillor Kirsteen Currie, highlighted the absence of women in the hot-seat of any key committee.
"I'm extremely disappointed that, in 2017, decisions are still being made which have apparently no consideration for gender equality," she said.
Mrs Davidson insisted the "best and most experienced people" were appointed.
She added: "We have a good range of women in the vice chairmen's roles. And, as we go along, we will review everything – including my position – and see if we need to make changes."