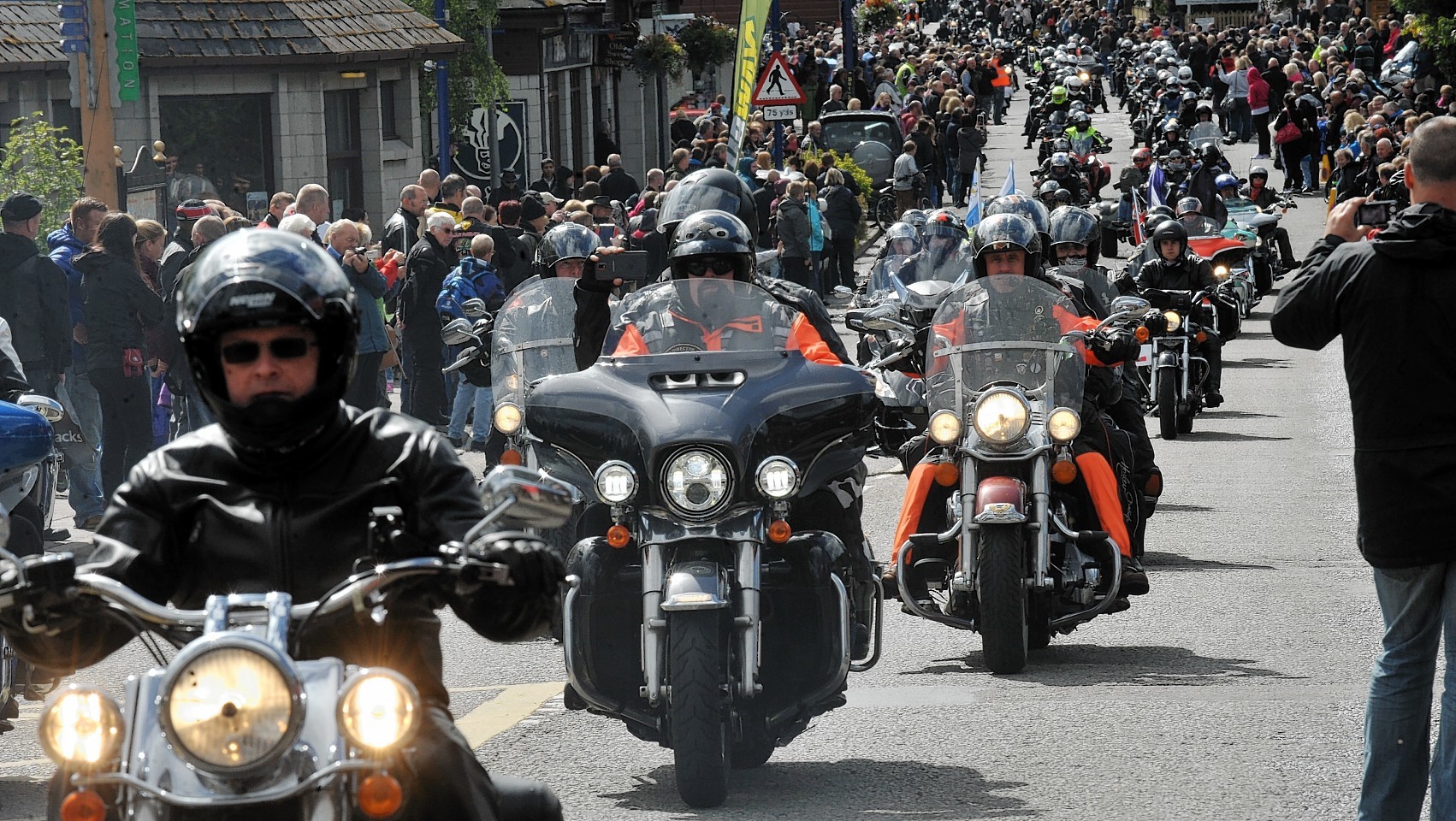 Thousands of motorcyclists heading for the Highlands are being urged to keep their tanks topped up amid concerns there could be a limited fuel supply at town at the centre of the north's biggest annual extravaganzas.
The popular Thunder in the Glens bike rally, focussed on Aviemore and Grantown, had faced the prospect of a fuel shortage for hoards of Harley Davidson owners converging on Speyside from around the world.
The ongoing refurbishment of BP's recently acquired Aviemore filling station has left the village dry of fuel for several months.
The operators have won a race against time to get the pumps up and running.
They will now be brought into play especially for the bikers' big weekend – August 25-26-27 – but cease operation at 6pm that Sunday to enable completion of the work over the following 48 hours.
A spokeswoman for BP confirmed yesterday that the company would open up the forecourt for fuel sales only between 10am and 6pm on the Friday, Saturday and Sunday to support the rally.
She added: "The official opening is scheduled for August 30 and, in order to prepare for the opening, the site will be closed on the Monday and Tuesday."
A food store at the site will open its doors for the first time on the Wednesday.
Many of the Harley Davidsons have a limited fuel range due to small designer tanks. The nearest alternative filling stations are Carrbridge (six miles), Grantown (13 miles) or Newtonmore (14 miles).
Event coordinator George "Mad Dog" McGuire, said he was delighted with the announcement about the pumps but urged rally goers to be aware of Sunday's 6pm fuel deadline – on the eve of the traditional Monday exodus from the strath.
"We appreciate the efforts of BP in making this happen," he said.
Aviemore Community Council chairman John Grierson, who attended recent talks involving the Cairngorms Business Partnership and BP representatives, echoed that.
He said: "The refurbishment had to be done sometime and if you were to do it in the winter it would take twice as long.
"It's taken this long because of strict restrictions regarding crane use due to the adjacent railway."