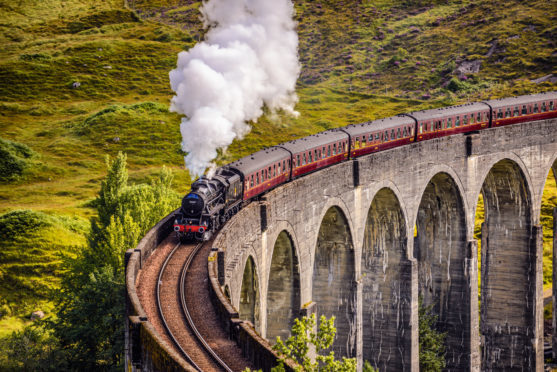 Our series of summer podcasts around the Highlands with local government reporter Susy Macaulay continues in Glenfinnan.
Everyone knows Harry Potter is a global phenomenon, with 400 million of JK Rowling's books sold and so far translated into 68 languages.  Not to mention the films and their massive audiences.
But spare a thought for a tiny Highland village which now finds itself daily overwhelmed by Harry Potter fans desperate to see the famous train and viaduct featured in the movies.
PODCAST: As developers plan hundreds more homes in Nairn, can the town's creaking infrastructure cope?
The problem is, there's nowhere for them to park, and precious few paths around a busy 60mph road to make their pilgrimage safe.
Susy visited Glenfinnan to experience for herself the madness and mayhem of a village under siege and chats to stressed-out residents trying to find solutions.
This is the second in a new series of podcasts from across the Highlands. Keep an eye on our website for the next episode.