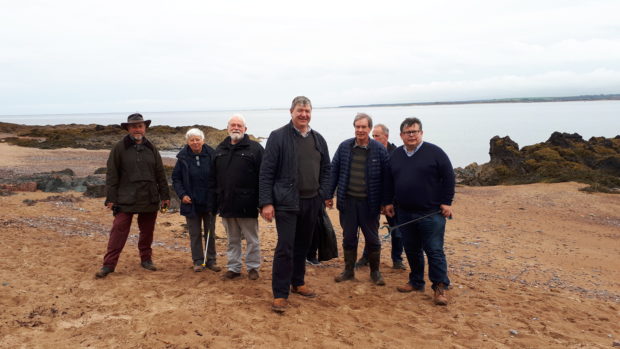 Members of the Liberal Democrats descended on a Highland beach yesterday in an effort to diminish plastic pollution on the East coast.
Alistair Carmichael MP for Orkney and Shetland joined Westminster candidate for Ross, Skye and Lochaber Craig Harrow, councillor Gordon Adam and locals on the shores of Rosemarkie beach for an organised litter pick.
Mr Harrow said he organised the event in an effort to encourage others to do their bit for the environment and highlight the concerns surrounding plastic pollution.
He said: "I am very encouraged to see them putting their shoulder to the wheel and to do their bit in terms of cleaning up the beach.
"Its great environment and we need to look after it. I think we are seeing across the world that plastics is a scourge that we have to do something about and there is no alternative than actually doing something yourself and that's what we are doing today.
"We want to do this across the whole of the patch and make sure that we are doing our bit and encourage other people to do it. It doesn't take an awful lot to do but you can make a huge amount of difference."
The event was brought forward in support of the Phase Out of Plastic Pollution Bill, which was drawn up in collaboration by Friends of the Earth and the National Federation of Women's Institutes (NFWI) and presented to parliament by Mr Carmichael.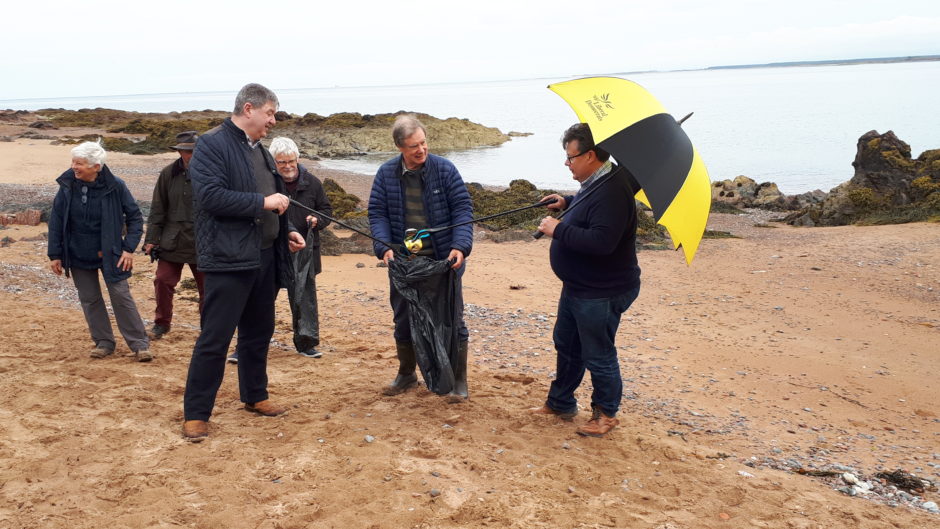 During the event he said: "I think this goes to the heart of what it means to be a Liberal Democrat. It's about thinking globally because plastic pollution, especially in our oceans, is a genuinely worldwide problem.
"You see this right up and down the country, you find concerned people who when they are out walking the dog and their on the beach, they will take home three pieces of plastic to make a difference in their own right.
"That's the sort of individual responsibility you want to encourage but the bottom line is people alone cannot do this. Governments have got to get together and actually stop the problem from escalating the way that it is doing.
"We have only got one planet."