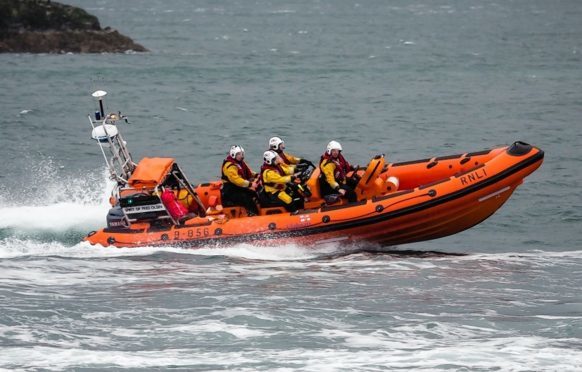 A vessel which earlier ran aground on rocks in Upper Loch Torridon has refloated and been able to make its way to harbour under its own speed.
The vessel, with six persons on board, is understood to have run aground shortly before 3.40pm.
Both Kyle and Portree lifeboats were providing assistance to the vessel and had taken some passengers ashore to nearby Shieldaig.
The vessel was able to refloat not long after half the passengers were removed, making its way to Shieldaig under its own speed.
A coastguard spokesman said: "We received a call shortly after 3.40pm to reports of a boat aground.
"The rib was able to contact a nearby fishing boat who have relayed back to us that there are no injuries to anybody on board.
"The rib also deployed flares to draw attention and we received numerous 999 calls to report this.
"Both Kyle and Portree lifeboat attended to provide assistance in taking passengers ashore to Shieldaig.
"The rib was able to refloat and take the remaining passengers ashore. Both lifeboats have now stood down and are returning to base.
"It will be up to the owner of the vessel to assess any damage and make the relevant repairs, however, it appeared okay to make its own way to harbour."