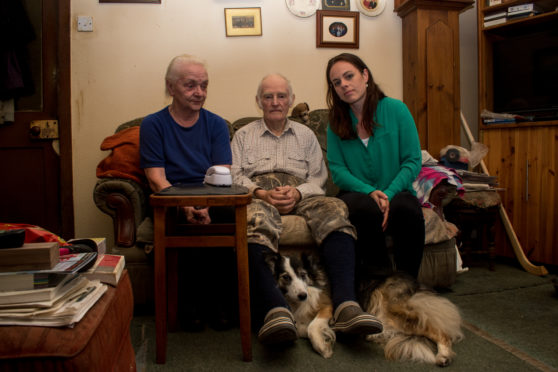 A Highland pensioner left without a phone for more than two months has finally been reconnected.
John Sloggie has had a quadruple bypass and a new heart valve fitted, and had been worried he would take ill and be unable to raise the alarm due to the problems with his phone.
After 15 fruitless visits from various engineers to their home, the shinty stickmaker sought help from MSP Kate Forbes.
Within 48 hours, engineers were able to restore the phoneline to Mr Sloggie's remote home in Invergarry.
The 80-year-old, who is married to Mabel, said: "I got a call on Friday night saying the line was fixed.
"The engineers on the ground are doing their utmost, and my wife and I are very happy that they are now doing the work.
"I sincerely hope they don't treat any other senior citizen like this again in future."
Ms Forbes also believes the issue should have been resolved much sooner.
She said: "An elderly couple who live at the top of a single track road in the middle of a remote glen should be a priority, and it's taken a while for BT to finally fix the problem."
An Openreach spokeswoman said: "It proved a complex case and has taken time to trace the fault.
"We're glad service has been restored and we'd like to apologise to Mr and Mrs Sloggie for the length of time it took."