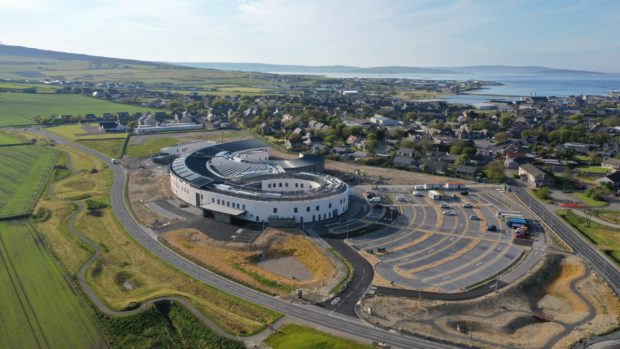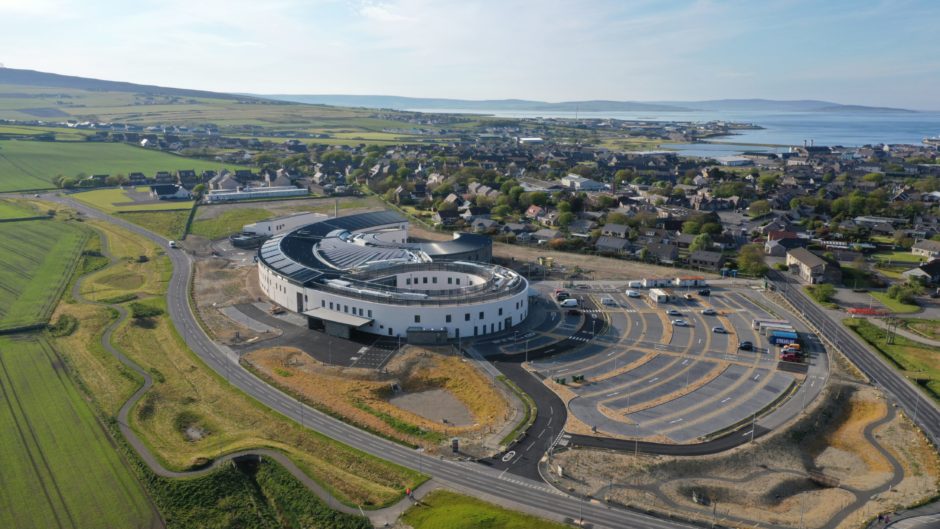 Tariro Gandiya fell in love with Orkney after her degree in medicine at Aberdeen University saw her visit the island for her remote and rural placement. Now a speciality doctor, she never imagined that she would start a new life in Orkney with her family
My job means I do a bit of everything, although I'm mostly involved in surgery.
I'm based at Balfour Hospital on the island, although I've lived in a fair few places around the world.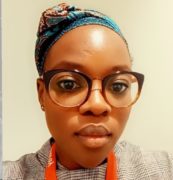 My family is from Zimbabwe but I was born in the States.
I studied medicine in Aberdeen so I worked in Orkney as part of a placement.
I thoroughly enjoyed it.
Once I graduated, I went to work in Newcastle.
Working in an island hospital is a completely different experience.
As soon I was in the city, I realised I missed it.
So I returned to Orkney, although it was only meant to be for two weeks or so.
Two years later and we are still here.
I live here with my husband and our two small children.
It has been a completely new way of life.
The best way to describe it is to say it is the kind of medicine I want to do.
In a city hospital, it is like a conveyor belt.
You are going over everything in your head, everything you need to do in such a short space of time.
You don't get much time with the patient so you're quickly deciding what investigations are required. Then it's on to the next patient and even then there will be a long waiting time.
It's completely different here.
That's partly because there is a smaller population.
Although it is busy, you have the liberty of having a bit more time on your hands.
You actually get to know your patient, it can be very endearing.
So when they next come in, you remember to ask how their gran is doing or if their dog is OK.
You continue their care, it's not a quick meeting.
It's personal, that's the kind of medicine I always wanted to do.
Outside of work, well, it depends how adventurous you are.
There is always something to do.
You can go scuba diving or surfing.
I've got to admit, I haven't tried surfing, the water is far too cold for me.
Or you can chase the Northern lights.
There is this Facebook page of Orcadians.
They'll put on tips saying which location they saw them in.
You have to get your timings right, it's an amazing experience.
Community is everything here.
People aren't nosey, they're just curious.
They just want to know who you are so they can welcome you in. I remember we went away for a few days once. My neighbour phoned me, they were worried because they hadn't seen us.
Then they offered to put our bins out.
You wouldn't get that in a city.
It's easy to get to the mainland but I always love coming back to Orkney.
When you're on the boat and you see the island up ahead, it's pretty special.
You see land, not buildings.
My kids start school next year; Orkney is a place where you'd want every kid to grow up.
There is a good work/life balance; I think you spend more time together as a family.
You spend time outdoors, you enjoy each other.
Returning from the mainland feels like freedom.
I don't have a long commute, I'm never stuck in traffic.
There is something beautiful about every season here.
In the summer, we have the beaches.
We don't really have an autumn here, though, as there aren't many trees.
So I miss the beautiful colours, but that feels like a small price to pay.
I have no regrets about moving here, it's a wonderful place to live and work.