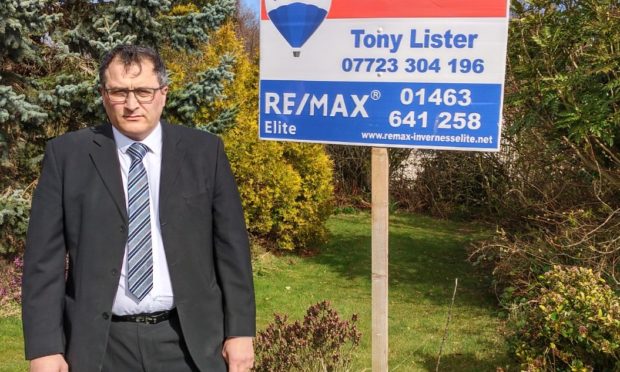 An estate agent whose business has been hit by the coronavirus fears an "honest mistake" could cost him emergency government aid.
Tony Lister says his firm Remax meets the criteria for rates relief and the Coronavirus Business Support Fund.
But he is concerned his application could be rejected, and his business forced to close down, because he neglected to alert the council when he moved into his base at Fairways Business Park in Inverness last October.
The council is reviewing the case but the future for Mr Lister remains uncertain.
He said he was told the grant could only be paid to businesses registered with the council and that they must have received small business rates relief on March 17 to qualify.
"I hope this isn't a hard and fast rule because I have made an honest mistake here," Mr Lister said.
"When I moved into these premises I paid to have the lease registered and I thought that meant it was being registered with Highland Council.
"It wasn't and I've just found that out now. Without the grant, things are looking desperate."
Highlands and Islands MSP, David Stewart, who has taken up the case, said it would be unfair to deny Mr Lister a grant due to an honest oversight.
A council spokesman said: "The original decision was based on the information available at the time.
"The council will however review that decision based on the further information submitted and contact the applicant in due course."