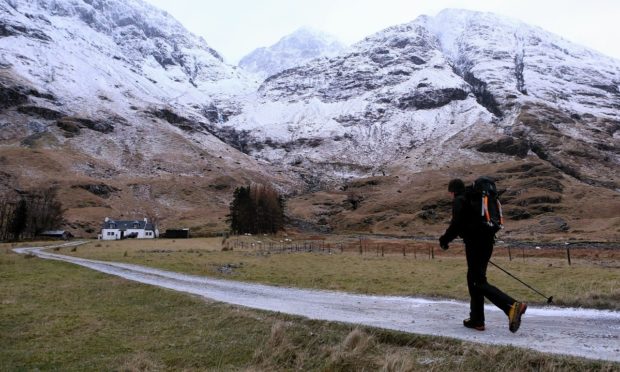 Mountain groups have urged walkers and climbers to "hold the line" as they plot a post-lockdown return to the hills.
Although restriction have been relaxed in England, the message in Scotland remains 'Stay at Home' and stay local for daily exercise during lockdown.
Discussions have, however been held among mountaineering organisations with an eye towards a phased return for walkers, climbers and skiers.
The Mountain Safety Group, which includes Mountaineering Scotland, Scottish Mountain Rescue, Police Scotland, Mountain Training Scotland, Glenmore Lodge and the Association of Mountaineering Instructors, will submit proposals to the Scottish Government.
Mountaineering Scotland has also received feedback from members and other groups, including sportscotland, outdoor sport governing bodies and national parks.
Stuart Younie, CEO of Mountaineering Scotland, thanked members and others for keeping to the current guidelines, saying: "We know it has been a challenge but it's great to see the mountaineering community pulling together in this way.
"We want to see an immediate return to hill walking, climbing and other outdoor activities as lockdown starts to ease, and have been encouraged by the way the outdoor sector in Scotland is working together to make this happen in a safe and responsible way."
Meanwhile, Andy Nelson, leader of Glencoe Mountain Rescue Team, urged people to stay away from the hills for now.
He said the team will currently attend only to casualties who cannot physically extricate themselves.