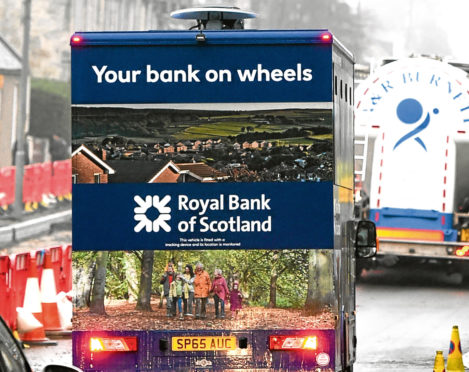 Residents in parts of Sutherland face an overnight trip for face-to-face banking as the area heads towards becoming the UK's first "bank-free" county.
Councillor Hugh Morrison has said since mobile banks were withdrawn due to the coronavirus lockdown, people in Durness have a round trip of 148 miles to the county's nearest – and only – fixed bank – a journey for some which will entail an overnight stay.
The Bank of Scotland branch in Golspie is Sutherland's only fixed location for banking as branch closures have hampered the offering of financial services to residents in the north.
The next closest options for residents are in Wester Ross, a 135-mile round trip to Ullapool, or in Caithness, a journey totalling more than 141 miles to Thurso and back.
Mr Morrison said: "Some people living in places like Durness who rely on public transport will have to stay overnight in Golspie to visit Sutherland's only bank.
"The bus timings make it impossible to do otherwise.
"And where will they find accommodation given the current guidelines?
"It may be a sign of what lies ahead even after the lockdown is lifted and the mobile banks do not return.
"The mobile banks are a lifeline for the remote areas and were used to justify the wave of bank closures we have had."
The area, like other rural areas across the north and north east, is served by mobile banking units visiting towns and villages to allow for some services to be carried out.
The operation of these services has been suspended due to the current pandemic as social distancing guidance cannot be adhered to in the cramped space.
Mr Morrison added: "We are becoming Britain's first bank-free county.
"My fear is that once the lockdown is lifted the mobile banks will also disappear.
"The banks will use the pandemic as an excuse to get rid of them.
"It is a big issue.
"They go on about mobile banking but show me where you can put a £10 note in a computer?
"We are not a cashless society."
The effects of the current situation are also being felt in Aberdeenshire, however, Geva Blackett, councillor for Aboyne, Upper Deeside and Donside, has said residents are able to utilise banking services at local post offices and shops.
She said: "Rural areas are always affected a bit more due to not having the public transport in place and everything is that bit further away.
"Because it is further to get things to rural areas, it costs more.
"Thankfully the likes of mobile banking and the suspension of banking services has not affected us as greatly as other areas, as banking has been made available through local post offices which allows people to be able to conduct their business."