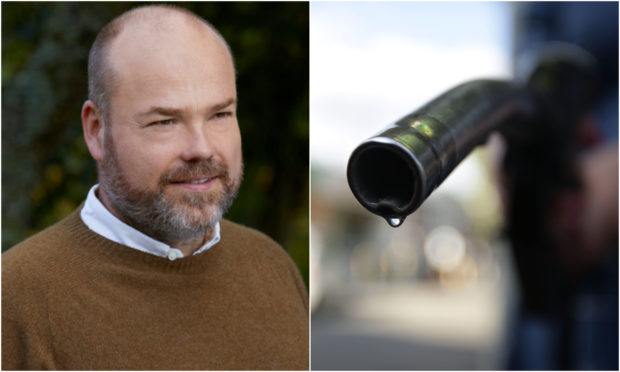 Locals in Sutherland have hit out at billionaire landowner Anders Povlsen for charging what they class as "extortionate fees" for fuel at Tongue filling station.
Locals have been left angered at the high prices and feel they have been left with no alternative as diesel prices at the fuel station, operated by the Dane's land management company Wildland, creep above £1.40 per litre.
The nearest alternative fuel station for residents living in and around Tongue is at Bettyhill – a round trip of 26 miles along the coast – an option locals have said is not viable during Covid as they attempt to limit interaction with other communities to best protect public health.
The estate has promised to review the prices.
One local, who wished to remain anonymous, said they feel Povlsen and Wildland have made a "monopoly" of fuel provision at Tongue.
The local said: "It feels wrong given the price of fuel at the moment.
"We are encouraging people not to be travelling to the likes of Thurso where it is way cheaper and we want people to stay local and stay at home but this feels counterproductive.
"There is always an expectation that you will pay slightly more because it has to get here and everybody kind of accepts that.
"But the cost of it just now feels excessive and it doesn't need to be that high.
"They are making a monopoly of the fuel provision in Tongue and that is what we are having to deal with. If there were other alternatives then they would probably be dropping their prices.
"It is disheartening when it is 20 pence cheaper along the coast at Durness.
"Povlsen would do really well if he just paid a little more back into his community.
"People wouldn't expect a lot but some kind of interest or some kind of care for the people here would be welcomed."
Local councillor Hugh Morrison, who resides in Durness, said he hoped the situation could be resolved with a bit of community spirit.
He said: "It is disappointing when it is so high because it is the lifeline of rural areas is cars and travel and transport, and you need fuel.
"We don't have any visitors here at the moment and it is only locals using the pumps so any goodwill gesture to support the community would be welcomed."
Andrew Adamson, Wildland's estate manager in Sutherland, said: "We are sorry to hear this feedback and we will undertake a review to explore ways we can reduce costs for our neighbours.
"It appears a problem with supply may be a cause of this price point, and we will seek to quickly remedy that.
"As a small, rural fuel station, it can take some time for stock to rotate and for that to be reflected in the price."
Mr Adamson continued to say that since Wildland took over the supply of fuel in Tongue, the organisation has invested £60,000.
He added that the service is run at a "significant financial loss" but has said Wildland is "happy to maintain the service for the community".