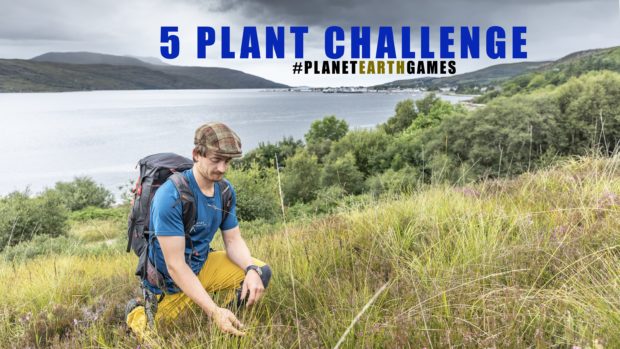 An Ullapool man who is a former Scottish and UK adventurer of the year has thrown his support behind a month-long event consisting of challenges designed to best protect planet earth.
Will Copestake has pledged his support to the Planet Earth Games as hundreds of participants of all ages come together to take on daily challenges during August which have so far included cycling, litter picking, upcycling, hummus making and even building bug hotels.
Each challenge has been set by organisations and ambassadors with daily prizes awarded.
Copestake, who once circumnavigated Scotland in a kayak and has crossed Iceland on foot, has set a challenge to discover and learn about five plants within a single metre in local green spaces.
The winner will receive a kayaking voucher for Kayak Summer Isles in Ullapool.
Mr Copestake said: "I'm supporting Planet Earth Games because I really believe in their message of trying to get people to reconnect with nature in a sustainable fashion."
British Canoeing and Olympic athletes Lauren Smith, Hannah Mills and Etienne Stott have also pledged their support.
The games, which are free and open to all, also offer a unique wooden medal created from recycled and sustainable sources to participants who complete 10 challenges across the month.
Chris Broadbent, chief executive of Planet Earth Games, said: "This week we've already been blown away by the impact the challenges have made. From Cornwall to Angus, Pembrokeshire to the Isle of Wight, Warwick to Londonderry/Derry, we've seen participants of all ages get involved.
"For us, it's all about making a change, and we're glad to see that spread crossing the globe – truly living our ethos of healthy planet, healthy people.
"It has been a strange year for everyone, but we have an incredible event to help bring some real enjoyment to this summer.
"Whilst the pandemic has caused a lot of us to rethink our priorities, the ambitions to create a healthier, happier and more sustainable society have only strengthened."
The games run through to August 31 with further information at www.planetearthgames.org