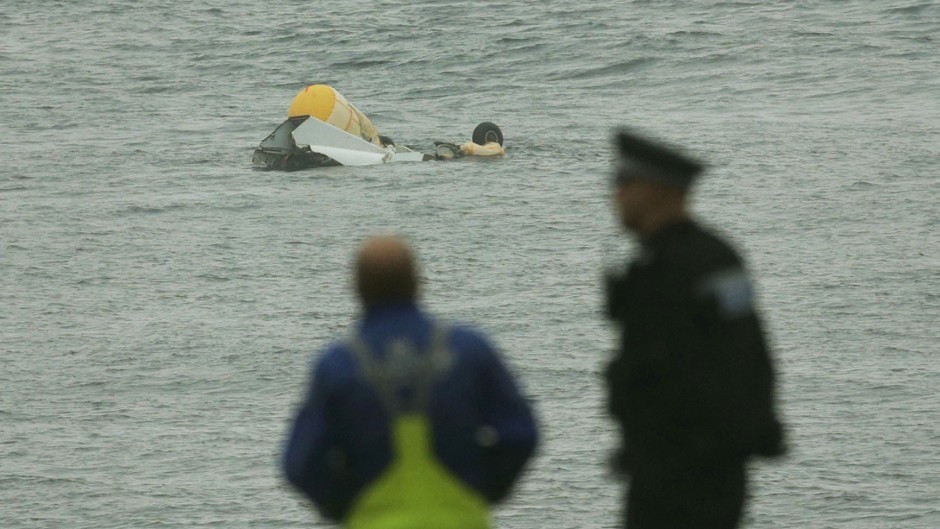 A fatal accident inquiry has begun today – virtually – into the tragic circumstances of a helicopter crash off Shetland in 2013 which killed four offshore workers.
Video conferencing technology is being used during the hearing due to Covid-19 restrictions in place throughout courts across Scotland.
The passengers who died were: Sarah Darnley, 45, of Elgin; Gary McCrossan, 59, of Inverness; Duncan Munro, 46, of Bishop Auckland; and 57-year-old George Allison, of Winchester.

Crown Office advocate Martin Richardson said evidence would be led by a limited number of survivors.
The inquiry will hear from counsel for families, the Civil Aviation Authority, helicopter operator CHC, and plane manufacturer AirBus.
Crown Office announces fatal accident inquiry into 2013 Super Puma Crash
The victims were offshore workers travelling onboard a Eurocopter AS332 Super Puma helicopter belonging to CHC Helicopters when it crashed on approach to Sumburgh Airport on August 23, 2013.
The aircraft was flying workers off the Borgsten Dolphin oil platform.
In 2016, a report said flight instruments were "not monitored effectively" by the pilots in the moments leading up to the crash.
The AAIB said a lack of monitoring meant a reduction in air speed was not noticed by the pilots and attempts to recover control were too late.
The report also said the impact with the water had been "survivable". It said one of the four victims had been unable to escape, one was incapacitated by a head injury, one drowned before reaching the surface and the other died in the life raft from a chronic heart condition.
The inquiry is expected to last four weeks.