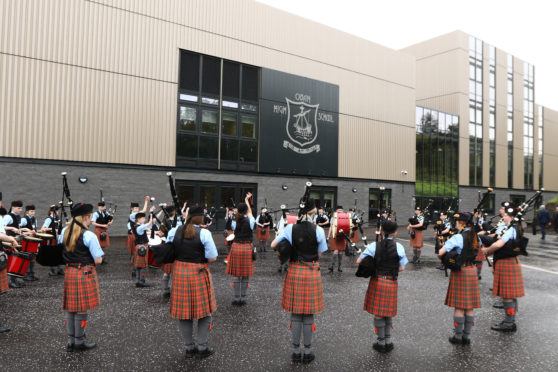 Parents of pupils at Oban High School have been contacted after a case of Covid-19 was confirmed at the school.
Argyll and Bute Council wrote to all parents on Saturday night after the situation came to light.
The affected pupil was last in school on Monday September 28 and tracing is under way.
Pupils who came into contact during the school day will hear directly from NHS Highland's contact tracing team and be asked to self-isolate at home for 14 days.
The letter to parents and guardians states: "We have identified a case of Covid-19 in a pupil at the school. We know that you may find this concerning but we are working in close partnership with Mr Peter Bain to manage this situation. All necessary action has been taken at the school. This letter is to inform you of the current situation and provide advice on how to support your child."
Adults are being advised that as long as their children and other members of the household are well and not displaying symptoms, they can carry on as usual.
However should any person develop symptoms, a test should be booked as soon as possible.
Anyone who is well and has no symptoms does not need to be tested, the authority's public health team has said.
The letter to parents continues: "The whole household should isolate if anyone in the household develops symptoms.
"If a positive case is confirmed in a house, then all other household members who remain well must stay at home and not leave the house for 14 days. The 14-day period starts from the day when the first person in the house became ill.
"Household members should not go to work, school, public areas or use public transport."