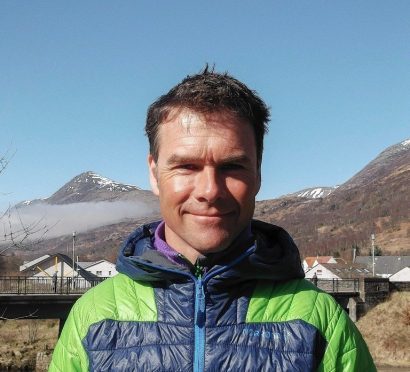 Mountain rescuers have criticised a lone hillwalker who sparked a search in the early hours of yesterday when he got lost while trying to navigate by the wind.
Glencoe Mountain Rescue Team leader Andy Nelson said the 69-year-old had a compass, but made no attempt to use it and did not seem apologetic for causing 15 team members to spend most of the night searching for him.
A Coastguard search and rescue helicopter from Inverness also flew to the scene in Glen Coe, but was unable to search due to bad weather conditions.
The man was staying at a guesthouse in Crianlarich and someone there raised the alarm at around midnight on Thursday when he had not returned.
The team was told he had set off from Crianlarich to drive to the Kings House Hotel on Rannoch Moor before heading out to A'Chruach, a 1,201ft mountain between Kings House and Rannoch Station.
Mr Nelson said: "There was quite thick cloud on Thursday so he would have been in the cloud most of the day.
"He took a compass, but didn't bother using it and tried to use the wind direction.
"He said: 'The wind changed direction so I ended up walking in the wrong direction'.
"And he wasn't at all apologetic for not using his compass after getting 15 guys out from midnight until 5.30am when many of them had work the next day."