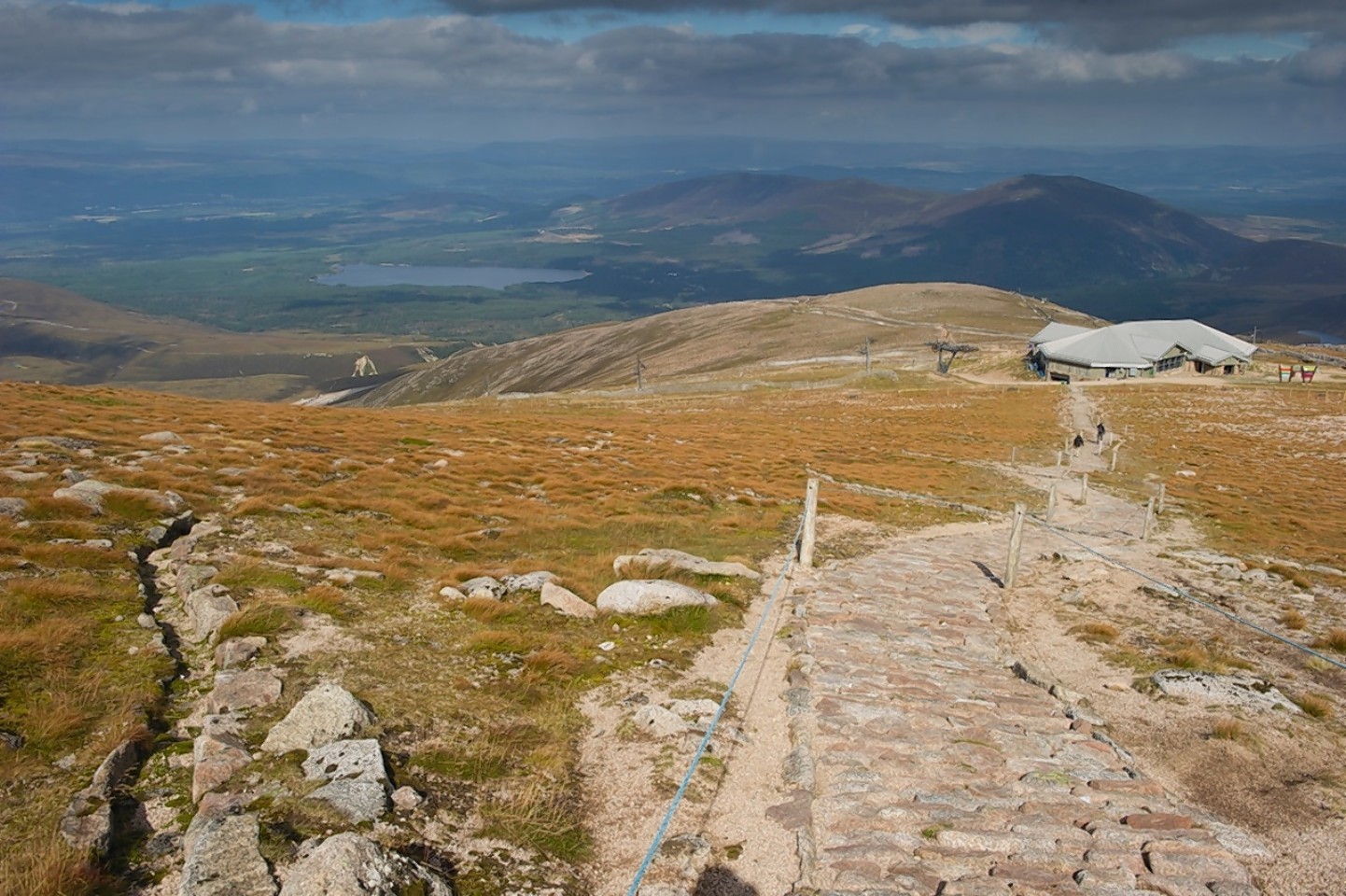 A determined teenager who suffers incredibly poor health showed that she is really on top of the world when she reached the 4085 feet summit of Cairngorm.
Natasha Lambert, 19, from Cowes on the Isle of Wight has athetoid cerebral palsy and uses a wheelchair, but as part of a massive fund-raising challenge she used a special device called a Hart Walker, which pulls her upright and enables her to propel herself forward.
Even so, it took her just over five-and-a-half hours to reach the summit, with the help of a support team including Mountaineering Scotland's Mountain Safety Adviser Heather Morning.
The team also included Natasha's Dad, Gary, Mum Amanda, little sister Rachel, 9, and several others.
The whole team was needed to assist in guiding Natasha – who has been awarded a BEM – over the rough, steep terrain which, on numerous occasions, required the entire walking device to be lifted bodily over boulders.
Natasha made her ascent as part of her latest challenge, Sea and Summit Scotland. After climbing Cairngorm she went to Fort William to complete a sailing journey from Inverness to Glasgow, using only her breath to control her specially designed yacht, Miss Isle Too.
Natasha, and her team, is undertaking Sea and Summit Scotland to raise funds and the profile of her charity, the Miss Isle School of Sip Puff Sailing. Natasha is keen to ensure that others with similar physical conditions to her own are inspired to face new challenges, including walking and sailing.